Black Entrepreneurs Month 2021
Monday, February 1, 2021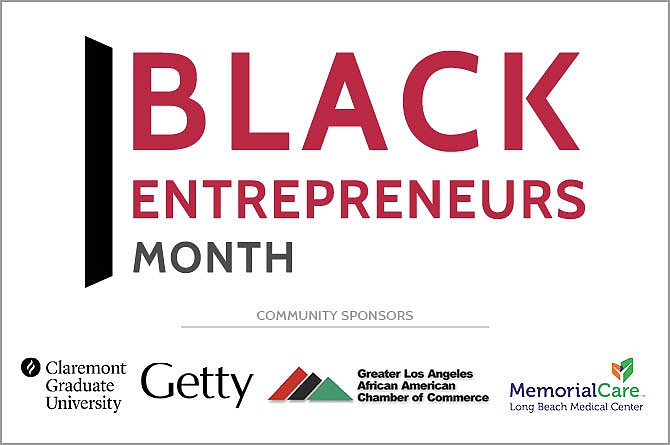 Black-owned businesses have a long and proud tradition in Los Angeles with ongoing contributions from talented people and exciting companies. Throughout February, the Business Journal has shined a light on the ways these entrepreneurs enrich our city. Some of the names will be familiar, while others will bear watching in the years ahead.
As the Business Journal wraps up Black Entrepreneurs Month, we also look forward to our ongoing coverage of this vibrant sector of the local economy. Because following the talented people and exciting companies that comprise L.A.'s Black business world isn't just a one-month opportunity.
The Business Journal remains committed to spotlighting and supporting the achievements of both established and up-and-coming Black businesses year-round.
We hope you'll continue to find the Business Journal's reporting on Black businesses both illuminating and inspiring.
2021 Black Entrepreneurs Month Special Report
Features
Gene Hale Guides His Company as Well as the Black Business Community
Mahmee's Digital App Connects New Moms and Physicians
Former Olympian Jeannette Bolden-Pickens Keeps 27th Street Bakery on Track
LA Sentinel Gives a Voice to Black Community
Budding Architect Demar Matthews Wants to Elevate Black Neighborhoods
22 Fund Founder Gray Breaks Barriers, Builds Businesses
Metro CEO Talks Covid Impact, Big Projects
Lendistry Fills the Gap for Minority-Owned Businesses
Comfort Food Keeps Customers Coming to Dulan's
UBS Wealth Manager Brings Multigenerational Focus to Black Community
JLL's James Malone Plays at a High Level for JLL
NewNew Creates Customizable Polls for Social Media
Resource Report
Black Business Association Advocates for Black-Owned Businesses
Urban League Aims for Black Economic Empowerment
Small Business Development Center Steps Up During Pandemic
Vermont Slauson Organization Offers Loans, Workshops to South LA Businesses
Small Business Spotlight
Priceless Moments Plans Events Big and Small
Sknmuse Products Help Black Women 'Glow'
Impact Enterprises Helps Businesses With Diversity Efforts
Coaching Firm Noble Group Teaches Executives How to Lead
The Brand Pillars Staffs High-Profile Events
Sailor's Brew Coffee Keeps It Positive
Society Nineteen Group Brings Style to PR, Marketing
Superfood School Teaches Healthy Eating Habits
For reprint and licensing requests for this article, CLICK HERE.