LA Urban League Aims for Black Economic Empowerment
Black Entrepreneurs Month Special Report
Monday, February 15, 2021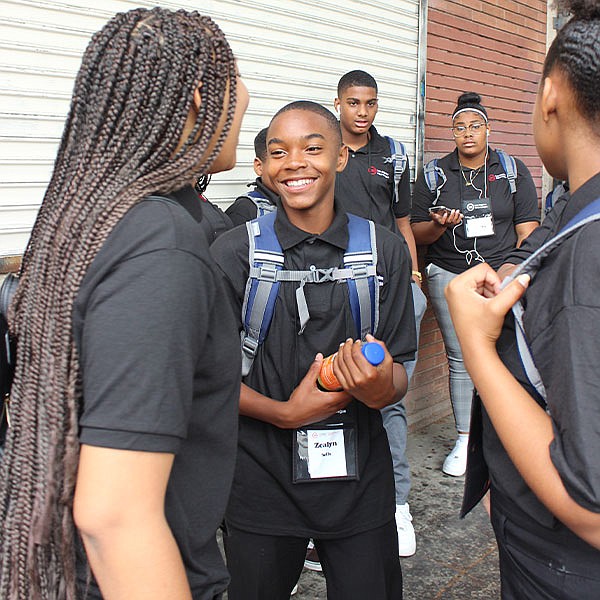 Linda Stewart's South Central-based apparel business, Multi-Level Apparel T-Shirt Spot, was thriving.
 
She sold custom T-shirts to schools, local sports teams and individuals planning events like family reunions. But Covid-19 shuttered schools, games and gatherings, and Stewart struggled.
 
The Los Angeles Urban League was there to help. It awarded her a $5,000 Emergency Business Assistance grant, and two members of the organization personally placed orders for T-shirts.
 
"They reach out to the community here," Stewart said. "They don't just talk about it; they be about it."
 
The century-old Los Angeles Urban League is a nonprofit focused on economic empowerment in minority communities in South Los Angeles. Funded by donations from corporations and nonprofit foundations, it offers career education, youth programming and resources for entrepreneurs at little to no cost.
 
In 2020, the L.A. Urban League served 310 clients throughout its job training and small business programs.
 
The organization is an affiliate of the National Urban League, which was founded in 1910 and has 90 offices in 37 states. The L.A. Urban League started as the Tuskegee Industrial Welfare League in 1921 with the goal of improving socioeconomic conditions for the Black community. It joined the National Urban League the same year.

One way that the L.A. Urban League works toward its mission is by providing job training, said Chief Executive Michael Lawson. It offers two job training programs — for the entertainment and construction industries — and a youth summer program designed to help children from ages 11 to 17 start their own businesses.
 
Another part of the L.A. Urban League's work is to help small- and medium-sized businesses "move to the next level," Lawson said.
 
Its Urban Incubator program, conducted in collaboration with downtown-based Omniworks Economic Development Corp., offers mentorship and advising, technical assistance, and help securing grants and loans.
 
"It's crossing the T's, dotting the I's, and helping them get access to credit and capital necessary to move forward," Lawson said.
 
The L.A. Urban League also hosts wealth-building webinars in partnership with Parkside Economic Development Corp. that touch on how to retain wealth and estate planning.
 
In 2020, the L.A. Urban League received $300,000 in funds from companies such as Cedars-Sinai Medical Center, Ford Motor Co. and Wells Fargo & Co. to support its Emergency Business Assistance and Emergency Capital Access programs.
 
The funding provided 80 Black-owned businesses with micro-grants ranging from $2,000 to $5,000.
 
Due to the pandemic, the L.A. Urban League moved some of its job training programs online, but it had to help most students get laptops and tablets, so they could access the virtual programs.
 
The Urban League's ultimate goal is to recreate "Black Wall Street" for communities throughout the United States, Lawson said, referencing the Greenwood neighborhood in Tulsa, Okla., that thrived economically before the mass murder of Black residents in 1921.
 
"That's the goal, to get back to a structure where we have access to capital and access to credit," Lawson said. "(Where) we have the educational structure that gives the next generation the opportunity to be whomever they want to be, to get the skills necessary to bolster the economy of our communities." 
Keep reading the 
Black Entrepreneurs Month Special Report
.
For reprint and licensing requests for this article, CLICK HERE.