JLL's James Malone Plays at a High Level for JLL
Black Entrepreneurs Month Special Report
Monday, February 1, 2021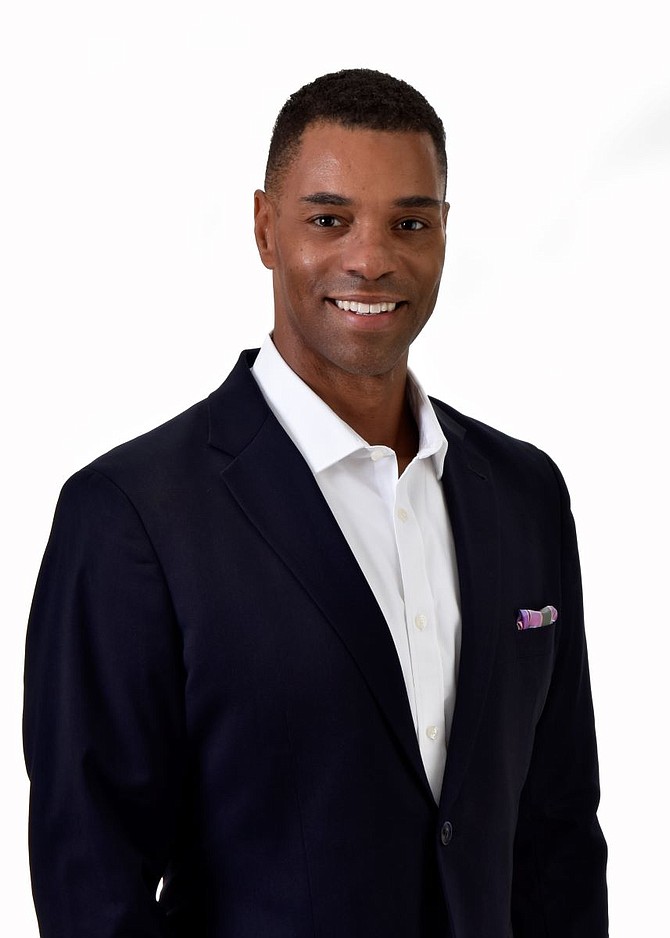 James Malone followed a unique path on his journey to becoming a leading commercial real estate broker in Los Angeles.

Although he's now an executive vice president at the downtown office of Jones Lang LaSalle Inc., Malone initially had his sights set on a career in the National Football League.
 
Growing up in Texas, Malone developed a love affair with football. That passion took him to UCLA where he starred as linebacker before being picked up by the Tampa Bay Buccaneers in 1992.

"I was fortunate enough to be drafted by the NFL, which was my dream," Malone said. "The experience didn't turn out like I wanted it to. I was released in the preseason."

Malone then made a stop with the Cleveland Browns but was again released.
"When you're young, it's a fun game. In college it gets more serious. When you get to the NFL, it's a business," he said. "Sometimes it's just not the right fit."

Malone added that he had a few injuries that hurt his chances. But still, Malone said he learned a lot and got to work with legendary coaches including Bill Belichick.

Once it became clear that football wasn't going to be a lasting career, Malone went to Loyola Law School.

"I thought about it even before I was pursuing an opportunity in the NFL. I knew it wasn't going to be for long, if I played one year or three years or four years that would have been awesome, but I wanted to further my education," Malone said.

Real estate focus
When Malone started law school, he dreamed of being a sports agent or working for a team or a league. Then he got a position as a summer associate at the law firm Haight Brown & Bonesteel.

That led to a full-time position at the then-Santa Monica-based firm, where he worked as a litigator but "was more into making deals."

Malone had friends working on real estate law, and he became interested in real estate himself, specifically the deal and leasing side of the business.

He accepted a job at Catellus Development Corp., which Malone said was "like going to real estate grad school." He worked on the entitling process, master planning, marketing and preconstruction of properties.
 
Malone parlayed that experience into a position with Jones Lang LaSalle.

"Coming out of a development company, it was an opportunity to learn the brokerage business," Malone said, adding that at the time, the brokerage was much smaller than it is now.

He later joined Brookfield Properties Inc. as it was acquiring MPG Office Trust. That gave him "the opportunity to work on seven iconic office buildings in downtown," Malone said. "It was a can't-miss opportunity."
 
From there, he went to Colliers International Group Inc. where he oversaw eight locations in Southern California.

Last year, Malone returned to JLL.

"I had the opportunity to come home," he said. "I'm back in brokerage, back representing clients both on the investor and occupier side, and partnering with different professionals on different pursuits. It's an interesting time we're in now with the global pandemic and nobody in the office, but there's still a lot of work to be done, and companies and owners are all thinking about what's it going to be like once we're through this."

Covid changes
Malone has worked on a variety of asset types during his time in the real estate business but said office, especially leasing in downtown, was his focus.

During his time at Catellus, he worked at the urban development group on office space in downtown.

"A large part of those projects involved office, and I gravitated toward the leasing and marketing ends of the development business," he said.

Covid-19 has caused some changes to office leasing as companies push back making long-term decisions and sign short-term lease renewals and debate how much of their workforce will work from home in the future.

"There's been a few deals here and there, but everyone is still in a holding pattern," Malone said. "People are strategizing on what to do but haven't dialed in yet."

He said the vaccine provided some hope. And in the meantime, building owners are working on Covid protocols and looking for ways to make buildings more accommodating to current conditions.
 
Malone said he believes that the costs associated with dramatically changing workplaces will force companies to think more seriously about their strategies going forward. 

Diversity efforts
Malone is deeply involved in the African American Real Estate Professionals and was recently named to the board of the organization's L.A. chapter.

"This group was started back in Washington, D.C., and a chapter was formed in L.A. seven or eight years ago. I'd been to a number of events over the years and was asked to join the board this year. For me, it is a great opportunity to work with them on a more consistent basis, and it was great because our business needs more diversity. It's not as diverse as it should be," he said.

Still, Malone said there are signs of improvement, and after last summer's protests, "companies are more in tune with their diversity efforts and initiatives."

"There's been some real action," he said.

And Malone said he hopes that the real estate industry sees now as a time to change.
"As the business is going through a transformation because of the pandemic, it also needs to go through a transformation so that it is more reflective of the people who use real estate on a daily basis," Malone said.
Keep reading the 
Black Entrepreneurs Month Special Report
.
For reprint and licensing requests for this article, CLICK HERE.