BBA Advocates for Black-Owned Businesses
Black Entrepreneurs Month Special Report
Monday, February 22, 2021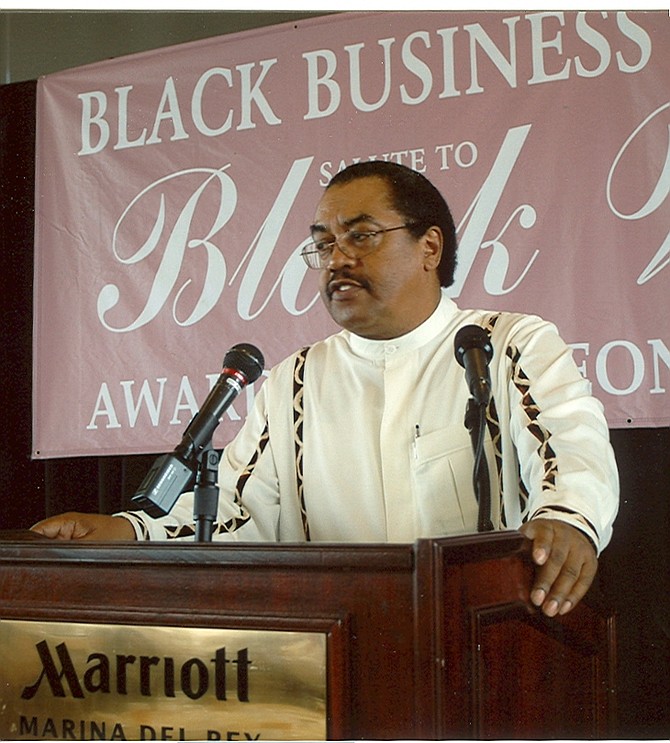 Bianca Vobecky had been running her construction logistics business,
Glendora-based Vobecky Enterprises Inc., for about a year when she heard about the Black Business Association.
 
After attending one of the association's outreach events roughly 15 years ago, she knew it would help her new business excel.
 
"It kind of motivated me to continue on my path of entrepreneurship because I saw other people in the room that looked a lot like me and that were doing very well," Vobecky said. "That was very encouraging."
 
The South Los Angeles-based Black Business Association said it is the longest-running minority business association in California. Founded in 1970, its mission is to promote the development and stability of Black-owned businesses.
 
The association has more than 500 members, according to President and Chief Executive Earl "Skip" Cooper II.
 
For an annual membership priced between $50 and $200, members gain access to networking events, advising sessions and the association's awards program. The organization also helps members identify public and private sector contract opportunities for their businesses.
 
"Advocacy is very important," Cooper said. "We advocate for them to have programs that are going to help enhance minority business enterprise. We advocate for corporations to include minorities in their business practices."

Cooper, who has been with the BBA in various roles since 1974, said the association has relationships with local, state and national elected officials.
 
Cooper himself said he has advised hundreds of members and helped secure major contracts for Black-owned businesses.

"He's given his life to this," said Rosalind Pennington, an association board member. "The reason why I volunteer is because he's put so much of his own life, everything of him, into this."

The association holds at least five networking events and conferences annually, including Salute to Black Women, Salute to Black Music, two events honoring veterans and an annual awards show.
 
After receiving an outstanding entrepreneurship award from the association at an event in 2017, Vobecky said she had the chance to connect with potential corporate contractors.

"A lot of the corporate partners that I'd been trying to do business with were there, and I think it was a great evaluation that says, 'Hey, this is a good company,' because their awards are held up very high," Vobecky said.
 
Amid the Covid-19 pandemic, the association has taken its events online. It also started providing weekly webinars teaching business owners how to adjust to the pandemic, Cooper said.
 
"We have really been a resource in terms of trying to direct people to where they can get the help that they need," he said.
 
To help businesses and underserved communities during the pandemic, the association is organizing the Feed Our Community initiative, which will pay Black-owned restaurants to cook meals for homeless populations, seniors and others experiencing food insecurity in Los Angeles.
 
The initiative was proposed in January, and the association is now seeking grants and donations to fund it. The goal of the program is to feed 10,000 people.
 
"(It's) helping both the businesses, which is what the Black Business (Association) does, by paying them to prepare the meal, but then you're helping the community by feeding it," Pennington said.
Keep reading the 
Black Entrepreneurs Month Special Report
.
For reprint and licensing requests for this article, CLICK HERE.