Sknmuse Products Help Black Women 'Glow'
Black Entrepreneurs Month Special Report
Monday, February 22, 2021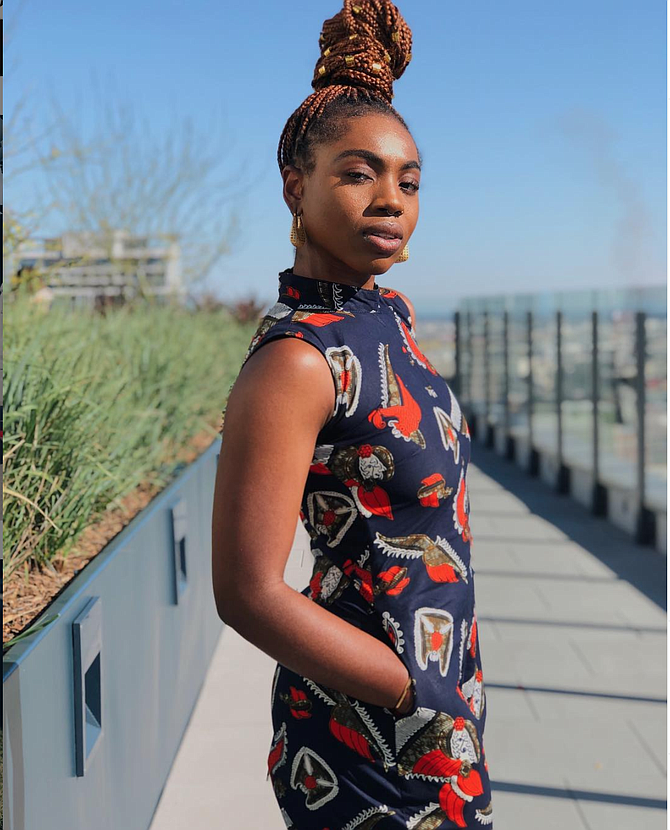 Business: Sknmuse is a skincare brand that prioritizes the needs of Black women. Led by founder and Chief Executive Ezinne Iroanya-Adeoye, 28, Sknmuse sources 90% of its ingredients from small businesses in countries such as Dubai and Nigeria.
 
With three part-time employees, Sknmuse offers a range of products, including body oil, body balm, body butter and various nail treatments designed to hydrate and protect skin. The company has been featured in or won awards from Elle, BET and Crown Magazine.

Born and raised in Nigeria, Iroanya-Adeoye grew up in a household centered on beauty as her mom is a salon owner. When Iroanya-Adeoye moved to the United States at 16, she started working in the beauty industry and noticed a lack of products for Black women.
 
Iroanya-Adeoye launched Sknmuse a year before the pandemic hit and benefited from hosting popups in downtown, Mid-City and Orange County, allowing potential customers to see and touch the company's products.
 
After Covid-19 arrived, Sknmuse changed its strategy to focus on creating a strong visual experience through its packaging and social media, especially on Instagram and Twitter. The visual campaigns gained traction, even leading Beyoncé Knowles-Carter to feature two Sknmuse products on her personal website.
 
Now, the company is seeking an angel investor to help it make its products available across the United States, including on ecommerce sites and in stores in smaller markets.
 
Quote: "To glow like a Black woman requires immense love and care, so we are using formulas that have been culturally passed down from generations before us and from the practices of women in West Africa to create a brand that elevates the experience of women like myself. We have a niche that loves and supports us, and we love and support them back."
 
Tips for other entrepreneurs: Stay true to your vision and don't be afraid to be bold in the message you are trying to convey.  
Keep reading the 
Black Entrepreneurs Month Special Report
.
For reprint and licensing requests for this article, CLICK HERE.