Mahmee's Digital App Connects New Moms and Physicians
Black Entrepreneurs Month Special Report
Monday, February 22, 2021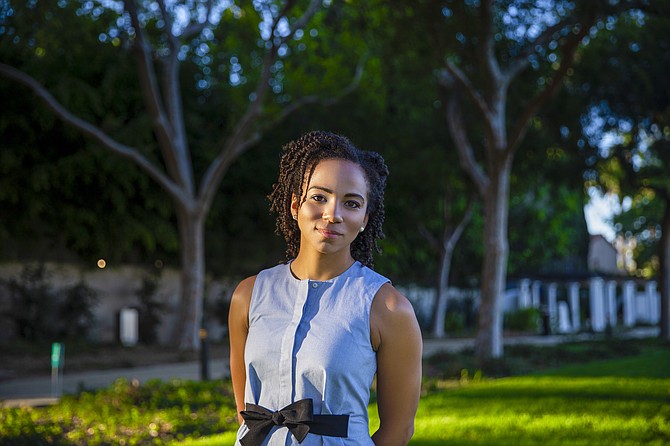 MCH Ventures Inc., doing business as Mahmee, is a family-run business in the business of supporting families.

The company, which operates a digital platform connecting health care providers and new mothers, was founded in 2014 by Melissa Hanna and her mother, Linda Hanna, along with former SpinMedia Chief Technology Officer Sunny Walia.

The younger Hanna explained that the company is continuing work that her mother, a longtime lactation consultant and registered nurse, has been doing for decades.

"The inspiration for starting the company," Hanna said, "was seeing the frustration that my mom had expressed through the years working in this industry where her routine complaint was that there weren't a lot of tools or technologies available to connect the maternal and child health industry together."

Hanna said the health care industry in the United States has done well focusing on the health of newborns in recent decades while neglecting the health of new mothers.

According to data compiled by the Centers for Disease Control, infant mortality rates dropped nearly 40% between 1990 and 2017. At the same time, pregnancy-related mortality nearly doubled.

Health outcomes for both mothers and newborns of color are even more concerning. Infant mortality rates are nearly twice as high for children born to Black mothers than the rate for the total population, and Black mothers are three times more likely to die within a year of pregnancy than white, Latina or Asian mothers.

"Controlling for (education and socioeconomic status), the only thing that predicts whether you're at risk of mortality related to childbirth is race," Hanna said. "It lays bare the issues we still have to tackle in this country."

Bridging gaps
Hanna said a key part of counteracting these gaps in outcomes is keeping families connected with the appropriate health care professionals at every step of the birthing process.

"We know that there are challenges related to both systemic racism in the U.S. health care system, and there are challenges related to the digital infrastructure needed to knit together the various parts of the system in order to prevent patients from falling through the cracks," Hanna said.

"We're fighting on both fronts," she continued. "If the country was better at taking care of its most at-risk individuals, the standard of care for everyone would rise."

Using the Mahmee platform, families can interact with health care providers, create birth plans, track health stats and find information about available resources for new parents.

On the provider-facing side, the app allows phys
icians to communicate both with patients and other health care providers.

"We wanted to recreate that feeling of what you would do in a doctor's office or a hospital," Hanna said. "You'd just walk down the hallway to get some advice from another professional."

According to the company, the platform has been adopted by more than 1,000 health care providers in 47 states. Early adopters locally include Cedars-Sinai Medical Center, UCLA Health and Children's Hospital Los Angeles. Last year, Mahmee also began working with the Los Angeles County Department of Health Services.

The platform is free for patients, and Hanna said the company allows providers to gain limited access at no cost to ensure patients' entire care teams are connected.

The company's approach to maternal health has attracted the interest of several high-
profile investors, including tennis star Serena Williams, who in 2017 revealed the details of her own near-death experience giving birth to daughter Alexis Olympia Ohanian Jr.
 
Williams' investment firm, Serena Ventures, was among the investors behind a $3 million seed funding round that Mahmee announced in 2019.

"Given the bleak data surrounding maternal death and injury rates, I believe that it is absolutely critical right now to invest in solutions that help protect the lives of moms and babies," Williams said in a statement at the time. "Mahmee's data-driven approach is the right solution to one of the most significant problems in the system: that of fragmented care."

High stress levels
Hanna said the need for a platform for clear communication between providers and patients has become more apparent during the Covid-19 pandemic.

"When it comes to being pregnant or being a new parent in this country, it's a time that's already really stressful," Hanna said. "You're quite vulnerable, and now you're living that experience with a pandemic. The level of stress our patients are experiencing is through the roof."

The company has worked with providers to find new ways to connect with patients, Hanna said, as well as linking patients with one another.

Through the Mahmee platform, new parents can sign up for classes and support groups for families facing similar issues. There's even a support group for mothers who have been diagnosed with Covid-19, Hanna said.

As the company's software is adopted by more providers, Hanna said, Mahmee is focused on scaling up without losing sight of its focus on the families within its network.

"Maternal and child health is all we do," she said. "Within that vertical, we are committed to solving the problems related to gaps in care and cracks in the system."
Keep reading the 
Black Entrepreneurs Month Special Report
.
For reprint and licensing requests for this article, CLICK HERE.