Expansion Team
Outsourcing firm TaskUs wins by helping other companies grow
Friday, November 22, 2019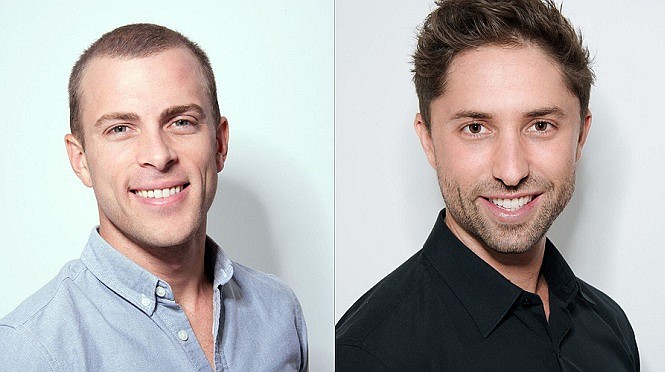 Every startup wants to rapidly expand, but finding the resources to support that growth while maintaining day-to-day operations can be challenging.
That's where Santa Monica-based outsourcing and consulting firm TaskUs Inc. comes in.
But TaskUs, which caters to tech and entertainment companies in the Los Angeles market and serves a range of businesses across the United States and beyond, is also using its expertise to manage its own rapid growth.
The company jumped into the No. 16 spot on this year's list of the Business Journal's fastest growing private companies, up from No. 36 in 2018. Its three-year revenue growth was 222%.
"Our growth is fueled by our employees, which is why our entire culture is built on creating a ridiculously good employee experience," said Chief Executive Bryce Maddock.
"Our reputation for consistent results has made us the top choice for outsourced services among fast-growing technology companies," he added.
If all goes according to plan, Maddock expects to see TaskUs near the top of the list again next year. The company's goal, he said, is to grow to "well over" 20,000 employees globally in 2020. According to the company's spokeswoman, TaskUs currently has 18,000 employees globally.
2019 review
Native Angelenos Maddock and Jaspar Weir launched TaskUs in 2008, and since then, they've recruited a roster of growing tech-focused startups that need help outsourcing information technology, customer support and back-office specialists.
In 2018, TaskUs reported revenue of $254.2 million, up from $117.3 million in 2017. The company's revenue has increased each year since 2015, according to Business Journal estimates.
Current clientele includes GoodRX Inc., MailChimp and Eventbrite Inc. As these types of companies grow, they tend to look to artificial intelligence as an expansion tool, which TaskUs provides.
"Demand for outsourced customer service, content moderation and AI operations is growing exponentially, and TaskUs is the top choice for the world's most innovative companies," Maddock said.
TaskUs' most recent funding round was $250 million, led by Blackstone Group Inc. in August 2018. To date, the company has raised a total of $279 million.
The funding allowed TaskUs to rapidly expand beyond its home base in Silicon Beach. "In 2019, we had substantial growth worldwide (and) we now have over 18,000 global employees," Maddock said. "We opened our first office in India, and we doubled down on our investment in Mexico, moving to a great new space and hiring a local, industry veteran to lead the region."
That veteran is Porfirio Díaz, a former senior-level executive for telecommunications firm Telvista Inc., who was hired in September.
TaskUs also operates international offices in Taiwan and several centers in the Philippines.
"When I saw the impact that TaskUs has had on our industry in the Philippines and in the U.S., I was excited to be a part of the team bringing that kind of opportunity and culture shift here to Mexico," Diaz said in a statement.
Stepping back
TaskUs evidently had to take its own advice when scaling, prioritizing key initiatives and putting less critical missions on hold.
The company operates six offices and service centers nationwide, and was set to further expand domestically, announcing in August 2018 that it would open another office in Albuquerque, N.M.
The company said at the time that it planned to invest $9 million in the location, which it expected to generate roughly 700 new jobs. But the office never materialized.
The City of Albuquerque was prepared to commit $5.9 million in industrial revenue bonds to TaskUs, provided the company hired at least 448 new employees from the state by the end of December 2019.
The company has yet to make a single hire in the state, according to New Mexico TV station KRQE, which reported in October that the city council confirmed the company never signed a final participation agreement.
"Albuquerque is still a great option for TaskUs, and we're still working through the timeline," the company said in a statement. "As a fast-moving and high-growth company, timelines sometimes shift."
TaskUs noted it has maintained "open lines of communication" with the City of Albuquerque during the process.
Growth drivers
Several factors have kept TaskUs on an upward trajectory, but the one constant is the company's choice of headquarters.
"Many of our clients are tech companies that have offices (if not their HQ) in Los Angeles and Silicon Beach," Maddock said.
The result of this proximity is a robust business infrastructure at home to support new ventures abroad.
Entertainment and technology-oriented
companies are uniquely predisposed to trying new ways of conducting business, and working in Los Angeles, there's no shortage of these types of companies, added Maddock.
"TaskUs made its name for its work with the app economy, but we have made tremendous gains in our work with the entertainment industry, which is rooted in L.A., via Hollywood," Maddock said. "The entertainment industry is rapidly evolving to include more tech-enabled products, and since TaskUs has expertise in supporting emergent technologies the growth to include digital media is a natural."
People person
As with any business, talent is another factor that enabled TaskUs to grow rapidly, Maddock said.
"Our people are our passion and our power," Maddock said. "We align our business strategy with talented people, from our frontline employees to our clients, investors and vendors. This has been our approach to growth since TaskUs first launched."
A wealth of local talent from universities nearby has meant TaskUs has little difficulty finding qualified staff to fill its growing ranks.
"L.A. has a deep talent pool for us to draw on as we continue to grow (and) the number of top academic institutions and the growth of L.A.'s Silicon Beach offers a deep well to draw from," Maddock said.
Read more about the 2019 Fastest Growing Private Companies:
Center Stage: Luxury staging company Vesta Home keeps things fresh
Driving Force: Integrity Cargo Solutions connects shippers, truckers
Dog-matic: Pet snack-maker Pawstruck wins with healthy alternatives
By the Numbers: A look at this year's top 100 fastest growing companies
The complete list of 2019's Fastest Growing Private Companies in L.A. County
For reprint and licensing requests for this article, CLICK HERE.