Special Report: Banking & Finance Quarterly — Q4 2020 Data
Monday, March 22, 2021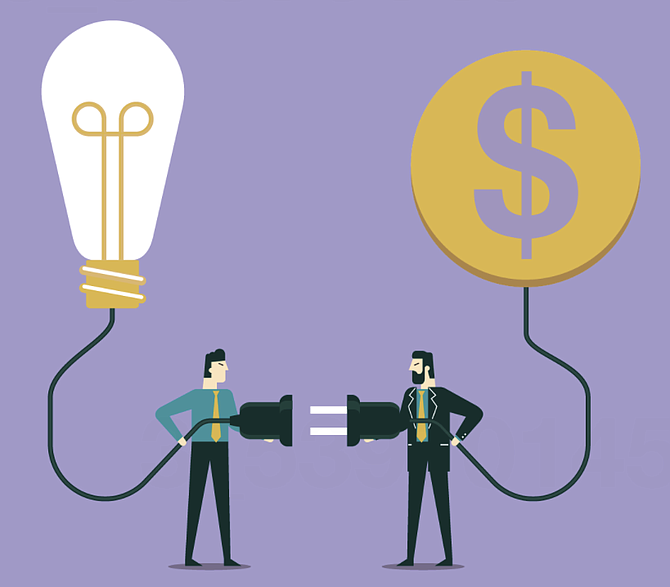 Interesting times lead to innovative ideas. Witness the inventive approaches of the businesses profiled on the following pages. One is a VC firm looking for new ways to lend a helping hand. The other is a financial company betting that small stuff will pay big. Plus, get an updated statistical snapshot of L.A.-area banks.

Banking and Finance Quarterly Features
VC Firm Backstage Capital Uses Crowdfunding to Help Underrepresented Startups
Sunbit Brings Buy Now, Pay Later Approach to Necessities
Banking and Finance Quarterly Q4 2020 Data
Top 5 Financial Institutions Ranked by L.A. County Market Share

Rank
Institution
% Market Share
1
Bank of America

16.38

2
JPMorgan Chase & Co.

13.75

3
Wells Fargo & Co.

12.92

4
MUFG Union Bank

8.5

5
CIT Bank

8.28

Ranked by share of deposits in L.A. County. Information as of June 30, 2020 (released annually in October.)
Top 5 Most Profitable L.A.-Based Banks

Rank
Institution
% Returns on Assets Q4 2020
1
BNY Mellon Trust Co.

8.9

2
International City Bank FSB

2.5

3
First Credit Bank

2.5

4
American Plus Bank

2.1

5
First Choice Bank

2.0

Ranked by return on assets for the quarter ended Dec. 31, 2020.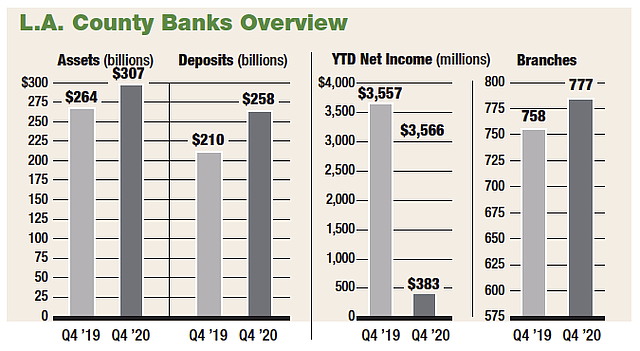 For the full Banking & Finance Quarterly special report and data, please see the
March 22, 2021, print edition
.
For reprint and licensing requests for this article, CLICK HERE.