VC Firm Backstage Capital Uses Crowdfunding to Help Underrepresented Startups
Monday, March 22, 2021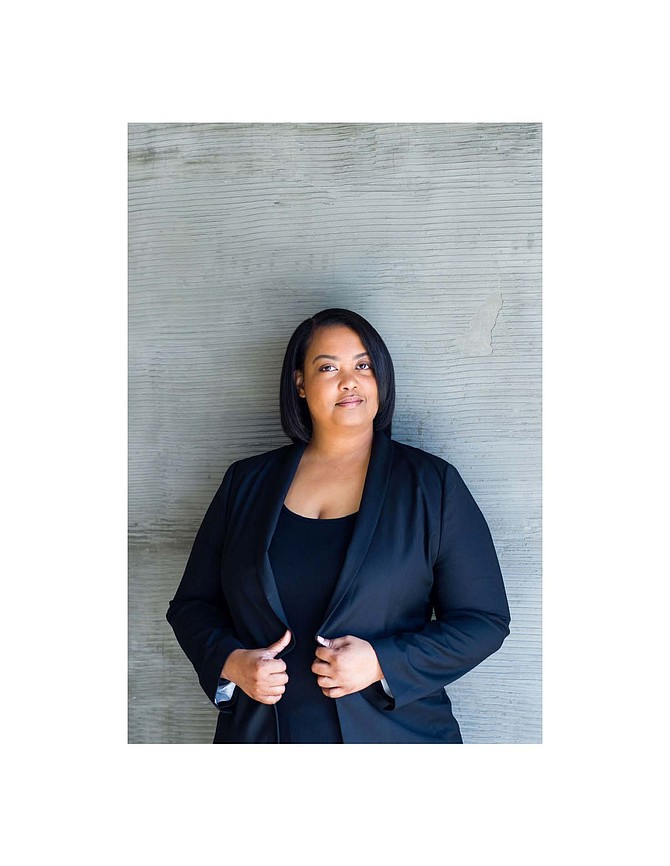 Arlan Hamilton founded a venture capital firm in 2015 aimed at bringing greater diversity to the startup world.
 
Six years and 175 startups later, she had started to move the needle on her goal of promoting founders who are women, people of color and LGBTQ.

But the other side of the equation was still missing. What about also encouraging more diversity among those who fund venture capital?

It was only a matter of time. Last month, Hamilton's firm Backstage Capital launched a groundbreaking campaign using crowdfunding to raise capital. By allowing everyday investors, even nonaccredited ones, to allocate as little as $100 through an online investing platform, the L.A.-based firm aimed to knock down old barriers in a venture ecosystem traditionally dominated by institutional investors and family offices.

Run through the online platform Republic, Backstage's campaign was enabled by Regulation Crowdfunding, or Reg CF, a Securities and Exchange Commission rule that allows companies to raise $1.07 million through crowdfunding over a 12-month period.

Demand was off the charts. When the campaign began on Feb. 1, it took just nine hours for Backstage to reach the maximum limit under the SEC rule. Funders streamed in at the clip of five to 10 per minute, ultimately totaling some 1,600 investors, with those who arrived late joining a waiting list.
 
"We did it faster than anybody has ever done it on Republic," Hamilton said. "We created an offer, and the crowd answered with a roar."

A larger movement

Hamilton acknowledges the total amount raised was small, but she said it was "symbolic" in nature — the beginning of a larger movement to unlock a traditionally walled-off asset class to underrepresented investors.

"You open up who gets to participate in this. The people themselves who are making the investments are from all walks of life," she said. "That really speaks to our overall mission. It's not just about investing in companies. Some of it is about being an example of who gets to make those investment decisions — because that changes things."

Backstage didn't stop there. In mid-March, after an SEC update to Reg CF went into effect allowing companies to raise $5 million through crowdfunding, Backstage launched another campaign and its total amount raised again began to climb at a rapid rate. The firm had raised a total of $3.1 million within the first 24 hours of the renewed campaign.

"This makes it possible to raise more than we would have," Hamilton said.

The most recent campaign was far from her first time challenging the venture capital status quo. Her journey into the startup world began in 2011 when she was a production coordinator and road manager for musicians. The startup space piqued her interest, and she began to learn about the tech sector.
 
She was soon dismayed, however, to find out that the vast majority of successful founders were white men.
 
"I very quickly understood that I needed to use my energy, my research and my time to try to be a solution to a bigger problem than just whether or not I could start a company," she said. 

Ahead of schedule

Since setting up shop as Backstage, Hamilton and her team have raised a total of around $15 million, including funds from famed investors such as Mark Cuban. They reached a goal of investing in 100 companies ahead of schedule and have been early backers of a number of startups that have gone on to close funding rounds in the hundreds of millions of dollars.
 
Backstage was an early investor in Akash Systems Inc., which creates groundbreaking technology for satellite infrastructure and went on to raise $14.5 million in a Series A round. Other companies the firm has invested in include toy company Healthy Roots Inc., which does business as Healthy Roots Dolls, and CurlMix Inc., a subscription hair product company.
 
Hamilton said she's seen her efforts help shift the conversation in the startup world to one more focused on empowering diverse founders. Backstage has also inspired numerous diverse people to pursue jobs in venture capital or start funds and companies, she said.
 
Even so, Backstage has found it difficult to raise money and has had difficulties bringing in enough capital to keep up its management fees. Even five years into its existence, the firm was, as Hamilton put it, "still not being taken seriously by institutionals" and family offices. While her firm attracted a lot of interest, she said, many investors didn't ultimately follow through.
 
There were a number of reasons. For one, Backstage was new to the game and didn't have a long track record. The firm also invests in companies very early — in the pre-seed stage — which can deter investors. Additionally, Hamilton said established investors can view emerging managers as "risky." 

Changing minds

"A lot of times, they know that we're doing something very interesting and that we're changing the narrative in Silicon Valley, but very few people want to be the first to put themselves out on a limb," she said.
 
And so, necessity became the mother of invention, and Hamilton began looking into crowdfunding as an alternate source of investment. She decided the firm could sacrifice some of its upside by allowing the crowd to share profits from the firm's carry and management fees.
 
That, in turn, could give Backstage the operating capital it needed to move forward. "Their backing gives us a two- to three-year runway to let Backstage have wings," Hamilton said.
 
Given the firm's mission, Hamilton said, there's a tendency to regard Backstage as a "heartwarming story" or a company that is only about diversity and inclusion. She said that point of view is narrow in scope, and she urges people to also focus on the value of the companies she's investing in.

"I would really encourage people to look at our portfolio as chief competition and something that you want to be involved in, and not necessarily something that you want to just support with your heartstrings and philanthropic efforts," she said.
 
"What's going to change minds — and hearts can come later — is really understanding that these are competitive companies and founders who have simply been overlooked."
Keep reading the 
Banking & Finance Quarterly Special Report
.
For reprint and licensing requests for this article, CLICK HERE.