Fifth Wall Raises $345 Million SPAC
Monday, February 15, 2021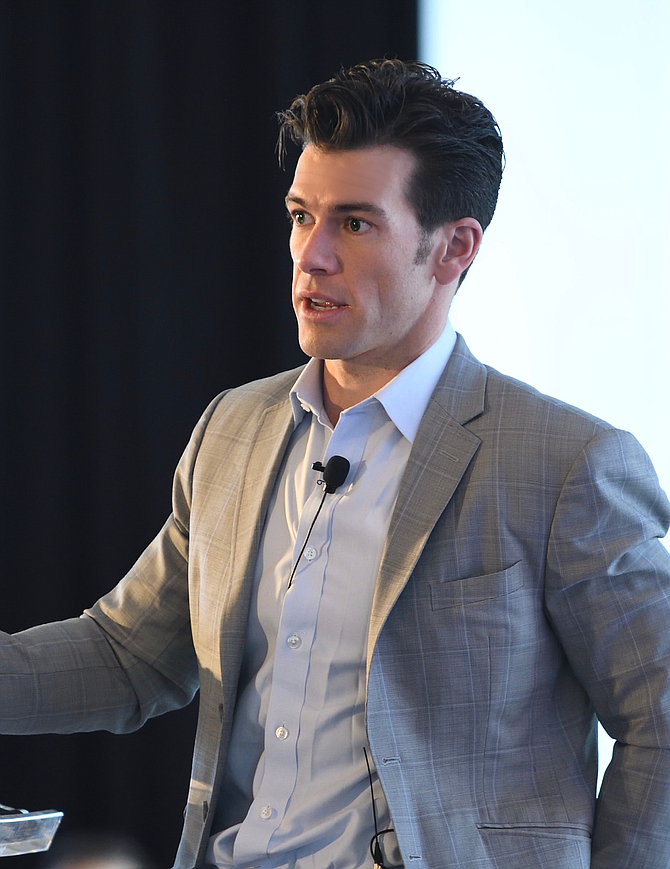 Marina del Rey-based Fifth Wall Ventures Management has raised a $345 million special purpose acquisition vehicle, or SPAC.
 
The real estate technology investor closed Fifth Wall Acquisition Corp. I on Feb. 9 after selling 30 million shares at $10 per share. Unlike most SPACs, the firm did not offer fractional warrants alongside common shares.

Fifth Wall is one of the largest property technology venture investors in the United States. Founded in 2016, the company has built a name for itself through early investments in breakout startups, several of which are now unicorns — or privately held startups with valuations exceeding $1 billion.
 
One of these, San Francisco-based online real estate company Opendoor Technologies Inc., went public through a SPAC deal in December and now has a market capitalization of nearly $18 billion.

Part of Fifth Wall's success, according to co-founder and Managing Partner Brendan Wallace, stems from the company's deep relationships in the real estate industry.

"Most VC investors raise funds from financial players," Wallace said. "We do that, but we also raise capital from the largest end customers of the very technology that we are investing in."

Wallace said "high-touch, high-trust relationships" with Fifth Wall's more than 60 corporate partners provide the firm with a significant advantage in predicting which real estate technology will do well once it hits the market.
 
These partners include some of the largest American and global real estate players, such as Lennar Corp., Cushman & Wakefield, Marriott International Inc., Mitsubishi Estate Co. Ltd., Brentwood-based Hudson Pacific Properties Inc. and Santa Monica-based Macerich Co.
 
According to Wallace, these relationships, alongside Fifth Wall's strong track record in the real estate technology industry, will make the firm's new SPAC stand out in an increasingly crowded field.
 
More than 135 new SPACs have gone public in the United States during the first six weeks of 2021, raising a total of more than $40 billion, according to SPACInsider.
 
"While there are other SPAC sponsors out there, I don't think they have the reputational strength of Fifth Wall," Wallace said.

SPACs are shell companies that function as investment vehicles. They have no operations of their own and are primarily used to raise funds from the public markets.
 
SPAC managers then use the funds to target and acquire a private company interested in going public through a reverse-merger transaction.

Wallace said his firm's adoption of the SPAC approach was part of a bigger trend in venture capital.
 
As more venture-backed companies mature and reach later stages of growth, Wallace explained, venture investors are looking to extend the longevity of their relationships with these companies and meet their growing capital needs. SPACs, Wallace added, provide firms an opportunity to do that.
 
"We are entering a virtuous cycle for the SPAC instrument," he said. As more high-quality SPAC sponsors enter the market, more high-quality private businesses will consider going public via the vehicles, according to Wallace.

"What they want is an investor that is able to compellingly tell their story," he said. "Two years ago that didn't really exist (in the SPAC field)."

Fifth Wall originally targeted $250 million for its new SPAC. The firm later upsized that by nearly 40% to close the vehicle at $345 million. Although Wallace said he couldn't provide specifics on demand received by the SPAC, he noted that this upsizing, despite the SPAC's lack of warrant coverage, "probably speaks for itself."

Warrants, which give investors the right to purchase stock at a set price in future, are typically packaged with SPAC shares as an additional incentive to invest.

Wallace indicated this was unlikely to be the last SPAC raised by his firm. While he stopped short of saying the vehicles would become a core part of Fifth Wall's strategy, Wallace said current trends suggest VC-backed SPACs are here to stay.
For reprint and licensing requests for this article, CLICK HERE.