EVe Mobility Launches With $250 Million IPO
Monday, December 20, 2021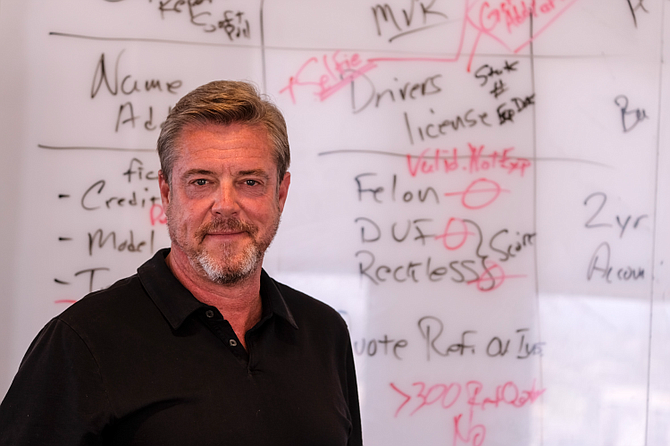 Scott Painter, a prolific entrepreneur whose portfolio of current and past ventures include Santa Monica-based NextCar Holding Co. Inc., Fair Financial Corp. and TrueCar Inc., and El Segundo-based CarsDirect.com, is at it again.

Painter's latest focus is on EVe Mobility Acquisition Corp., a blank check company whose shares began trading Dec. 15 on the New York Stock Exchange under the symbol EVE.U. The company planned to raise $220 million by offering 20 million shares initially priced at $10. On Dec. 17, the company updated that figure, announcing it closed its IPO at $250 million.

EVe Mobility's mission is to "advance the transformation already taking place across the mobility industry," according to documents filed with the Securities and Exchange Commission.

"While efforts to identify a target business may span many industries, our focus will be predominantly within the mobility-related ecosystem and its surrounding adjacencies," the company wrote in its S-1 prospectus, in which it also listed its executive office as located in Wilmington, Del. "This landscape encompasses traditional automotive sectors as well as technological subsectors that are driving the advancement of the industry as a whole. Most notably, this includes autonomous, connected, electric and shared … mobility, yielding a market opportunity that is large, highly diverse and poised for growth through digitalization."
 
The filing also identified numerous subsectors of the broader mobility market, including autonomy technology, connectivity, subscriptions, digital retailing, financial services, insurtech, maintenance and repair, aftermarket, telematics, logistics and supply chain management.

EVe Mobility's acquisition criteria include "differentiated, transformational business model and/or technology, focused on advancing the future of mobility …  ability to scale, and a proven product-market fit; strong historical revenue trajectory and profitability or clear path to profitability … (and) poised for transformation that can be accelerated by our management team and infusion of capital."

The company declined to comment citing that it is in a quiet period.

Painter's executive team for EVe Mobility consists of President Georg Bauer, Chief Financial Officer Kash Sheikh and Chief Operating Officer Jim Nguyen. All three serve in similar roles at NextCar. The Santa Monica-based company, which specializes in offering short-term vehicle subscriptions, is in the process of rebranding as Autonomy.
 
Painter started NextCar in September 2020 after stepping down as chief executive of Fair, a used-car leasing company, in 2019. Prior to co-founding Fair with Bauer in 2016, he launched TrueCar Inc. in 2004 and took it public in 2014.  
For reprint and licensing requests for this article, CLICK HERE.