LA28 Exec Kathy Carter Goes for the Gold
Monday, October 19, 2020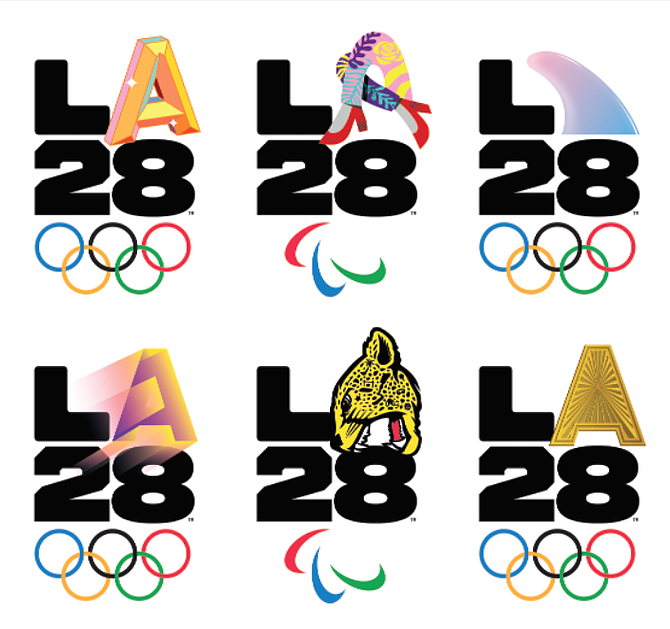 Kathy Carter knows how tricky it can be to execute a successful plan in the sports business world.

That's because she's helped do it on multiple occasions.

Carter, who serves as chief revenue officer for the Los Angeles 2028 Summer Olympics and chief executive of the U.S. Olympic and Paralympic Properties, can call on her decades of experience when it comes to helping to chart the course for the L.A. Games.

Before joining the Olympic movement, Carter, a former high school and college soccer star, was in on the ground floor of both the 1994 World Cup and Major League Soccer. 

She also spent 15 years at Soccer United Marketing, where she oversaw the commercial portfolio of the U.S. Soccer Federation and the MLS.

"I've been in a startup environment for almost 20 years, with Major League Soccer and Soccer United Marketing, so this isn't outside my realm of experience, but this one definitely has a lot more moving parts," Carter said of her Olympic responsibilities.

She is two years into her LA28 role — with eight years to go before the grand payoff.
She was identified early on by LA28 Chairperson Casey Wasserman as someone who understood the Los Angeles sports landscape and had the ability to guide the organization through a multibillion-dollar environment of TV revenue and sponsorship deals.

"Kathy's depth of experience driving successful marketing and investment strategies in large sports organizations will serve LA28 well as we work to build an engaged fan community and support athlete dreams," Wasserman said in an email. "She is an exceptional leader."
 
Pandemic adjustments 
Carter had planned to be in Tokyo earlier this year, making business connections at the 2020 Summer Games. But Covid-19 forced the Tokyo Olympics to be postponed to 2021, disrupting her agenda.

"The pandemic has thrown everyone into doing business over video calls, and we've learned to use that, but there are more times when it would be nice to be face to face with folks," Carter said. 

Instead of traveling to Japan, Carter said she has been "hunkered down" and working remotely during the pandemic at her New York home, 3,000 miles from the LA28 offices in Westwood.

She expects to have "a foot in New York and a foot in L.A. for some time" before she fully migrates the operation to Southern California.

Time shifting and flexibility have long been a requirement in Carter's five-ring world.
In the summer of 2017, the International Olympic Committee decided to give Paris the 2024 Games and at the same time hand L.A. the 2028 Games, giving Southern California an extra four years of planning. 

"How we take advantage of these four extra years is far more strategic than executional at this point," Carter said. "We are super focused now to make sure we're positioned and how thoughtful about what we want to stand for as an organization and how that will impact the community of Los Angeles.

"The delay in Tokyo just means we have one more year experience, and we can use the time effectively," she added. "Having the benefit of a lot of run room ahead is still there, but we're cautiously optimistic about where we are teetering on the edge of making sure we aren't too comfortable with how much time we have. The sands will go through the hourglass more quickly as the days go by."
 
Key player 
Carter started her sports business career by helping to grow the world's most popular sport in the United States.

She served as manager of partnership marketing for the organizing committee behind the 1994 FIFA World Cup, which took place across the United States and concluded with a sold-out final game at the Rose Bowl. 

Carter was also part of the founding team for Major League Soccer where she spent five years as vice president of corporate marketing. The league launched in 1996 and included the Los Angeles Galaxy as an original franchise. 

Carter spent two years as a senior vice president at downtown-based Anschutz Entertainment Group before embarking on a 15-year run at Soccer United Marketing, including eight years as the company's president.

In 2018, Carter was one of just two women in the final group of eight candidates to become president of the U.S. Soccer Federation.

USSF's loss was LA28's gain. 

Tasked with funding a $5 billion-plus operating budget through sponsorship, consumer products, tickets, and hospitality, Carter has compared her Olympic responsibilities to launching a Fortune 500 company — one that it will be dismantled when the Games end. 

But as L.A. has shown from hosting two previous Summer Olympics in 1932 and 1984, as well as the 2015 Special Olympics World Games for those with intellectual disabilities, the end of the Games is not the end of the
legacy.
 
'A remarkable platform' 
Carter said she's already having conversations with business executives who are key in shaping the LA28 process.

"We are at the beginning of setting up an organization," she said, "so it's a different opportunity, and it takes a different group of people that have an aspiration and inspiration to do those kind of things knowing it will involve a lot of people, and it's going to impact the world."

Embracing the one-planet ethos of the Olympic movement, Carter has come to realize how Los Angeles' inherent landscape for creativity can lead to a diverse interpretation of optimism and unity. 

That has already been reflected in the recent launch of the LA28 emblem program, which encourages various interpretations of branded storytelling for the Games. It also highlights evolving technology to expand on exegesis and commentary.
"It has already resonated as people recognize what we're trying to say is that there is not just 'one L.A.,'" Carter said. "When you think about the Olympics, it is about athletes from all walks of life, all parts of the world who come to one place to compete and live together with a common set of rules. It's a remarkable platform to show this is what's good in the world. 

"It's not that which divides us, but that which is common. That really works well from an L.A. perspective because you can come to L.A. to create, tell so many stories, and now having the Paralympics here for the first time for athletes to showcase their abilities."

Carter, for one, is a believer in the Olympic dream, pointing the unique opportunities presented by the Games.

"I don't mean to be pollyannaish about all this, but this platform is rich and there is so much for us to work with in how to showcase it all. We have an opportunity to do something that's generational."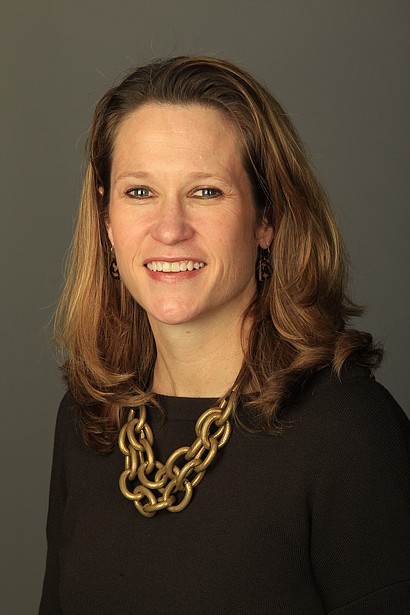 At A Glance: Kathy Carter
Age:
51
Title:
Chief revenue officer, Los Angeles 2028 Summer Olympics; chief executive, U.S. Olympic and Paralympic Properties.
Key Positions:
President, United Soccer Marketing (2010-2018); senior vice president, AEG (2001-2003); vice president of corporate marketing, Major League Soccer (1994-1999).
College: 
William & Mary (graduated 1991 with BA in political science and government); goalkeeper on women's soccer team (1987-1990).
Notable: Carter, a high school All-American soccer player in Virginia, was inducted into the Virginia-D.C. Soccer Hall of Fame in 2019.
For reprint and licensing requests for this article, CLICK HERE.