UpKeep Technologies Hits $49 Million in Funding
Firm will use new funds to improve app for technicians
Monday, May 25, 2020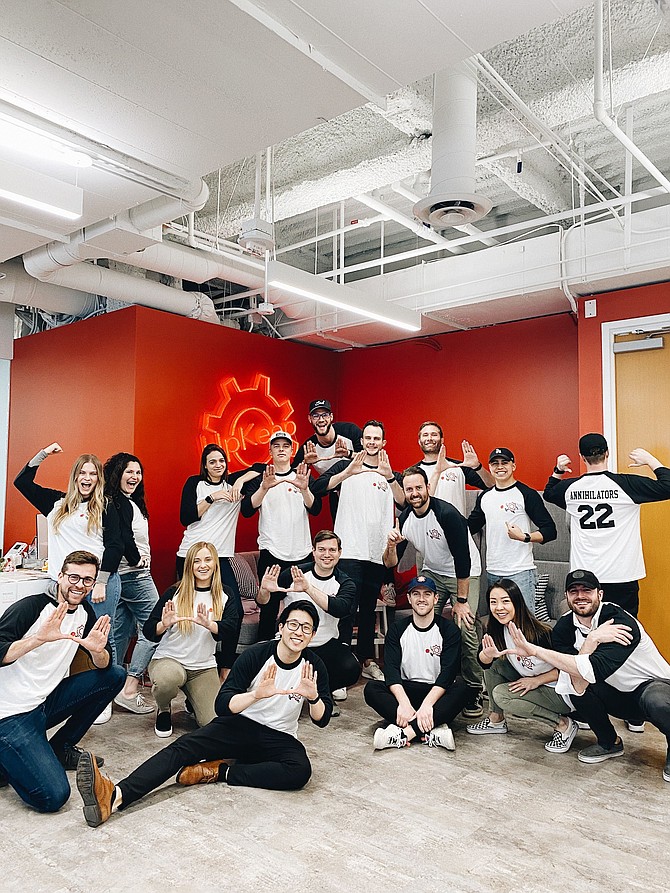 UpKeep Technologies Inc., the Westwood-based work-order management software developer, said it has raised $36 million in a Series B, bringing the company's total funding to $48.8 million.
The round was announced May 12 and was led by New York-based Insight Partners, which joins existing investors Santa Monica-based Mucker Capital, San Mateo-based Emergence Capital, Mountain View-based accelerator Y Combinator, San Francisco-based FundersClub Inc. and Boston-based Battery Ventures.
UpKeep's mobile app allows facility managers, repair workers and those making maintenance requests to share information in real time.
"We're kind of like this ticketing system, or group collaboration system, geared toward maintenance facilities and repair workers," said Upkeep founder and Chief Executive Ryan Chan.
Traditionally, maintenance technicians have used paper and pens to keep repair records, including the location of the what was broken and the parts used to fix it. The workers then brought those notes back to their manager who shared the information with the requester — likely an engineer who spotted the problem.
With the UpKeep app, technicians can record their maintenance history and technical details in a uniform format. The technician's notes are then shared through the platform, where the manager and the requester can track the maintenance process.
Users can initiate real-time chats, which enables collaborative work. Additionally, in-app features allow users to schedule assignments and track inventory of parts and tools.
UpKeep charges a monthly subscription fee for collaborative use across an organization. The price ranges from $35 to $180, depending on the size of the business, according to the company's website.
The app is free for individual technicians who use it to manage their own workflow and document their repair history.
"Our free product is like a personal task manager that allows you to jot all your notes down and take pictures," Chan said.
He said a majority of UpKeep's corporate clients are commercial real estate managers and manufacturers in industries such as hospitality and food and beverage.
The company said its clients have included Unilever, Siemens USA, Thermo Fisher Scientific, McDonald's Corp. and Jet.com Inc.
UpKeep has more than 400,000 individual users. The majority use the free version of the app, according to Chan.
He said the company has 2,500 paying users globally. Each paying customer or business brings more than one user to the platform.
To date, more than 10 million work orders have been created on the app, Chan said.
The company's annual revenue tripled in 2019 from 2018, and it is maintaining momentum, despite the Covid-19 crisis, according to Chan.
He said some of the company's clients, such as those in the hospitality and food industry, have been hit hard by the pandemic. Others, such as those providing sanitation and janitorial services, have seen an increase in demand.
Overall, the coronavirus' impact on UpKeep has been positive, Chan said.
"We feel very fortunate to be in this industry," he said. "We do provide technology to help and empower this workforce to collaborate better remotely."
The majority of the new funding will be used for research and development, which will produce new features on the app.
For reprint and licensing requests for this article, CLICK HERE.