Executives at Streaming Services Increase Content Production Across Hollywood
Special Edition: LA500
Monday, May 20, 2019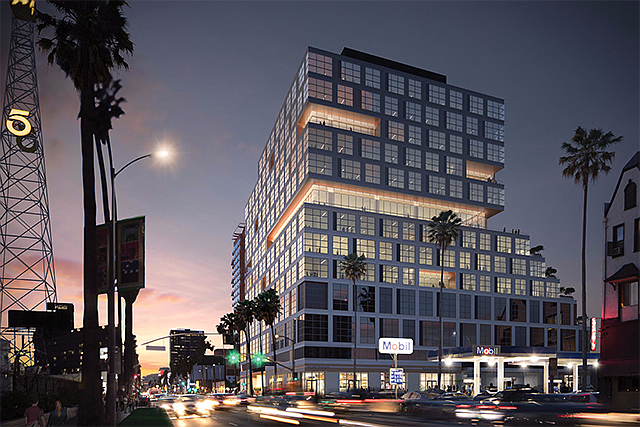 Entertainment executives are diving into streaming, and production across L.A. is booming as a result.
In October, Netflix Inc. announced plans to lease a 13-story building in Hollywood, serving as a new center of gravity for even more creative operations in the storied neighborhood.
The announcement not only firmed up Los Angeles as the production hub for most of the content created by Netflix, it also solidified the city's position at the center of a streaming revolution.
"Los Angeles still has a competitive advantage as the foothold for film," Alysa Hannon, research analyst at Beacon Economics, said after the Netflix announcement.
The entertainment industry has rushed to embrace the streaming platform, with original players like Netflix, Amazon.com Inc. and Hulu as well as traditional studios like Walt Disney Co. and Warner Bros. Entertainment Inc. getting in on the action.
And several of the key figures behind this shift — the people who are reshaping the film, TV and digital industries — are members of the LA500.
That includes top executives at the primary streaming powerhouses, which are either headquartered in L.A. County or have production studios here. Netflix remains in Los Gatos in Northern California, but Chief Content Officer Ted Sarandos is stationed in L.A. Jennifer Salke, a former NBCUniversal Media executive who now runs Amazon Studios, is based in Culver City. Randy Freer, chief executive at Hulu, is in Santa Monica. And Apple Inc. is building its streaming service in Culver City.
How streaming shakes out remains to be seen. Studios including Disney have announced services to compete with Netflix but have yet to roll them out. These services enter a market where Netflix, Amazon Prime and Hulu report substantial subscriber numbers while free ad-supported platforms such as Pluto Inc., which was recently acquired by Viacom Inc., claim their user numbers are rising rapidly.
The video-on-demand streaming market grew 16% to $23 billion in 2018 from just under $20 billion the year before, according to Statista Inc.
In the coming year or two, it should become clearer which services will stand out from the pack, said Scott Ensign, vice president of digital media at Butler/Till Media Services Inc. "I see people, particularly those who are moving away from cable, looking at subscribing to two to five streaming services."
Larger streaming services seemed to benefit most. Netflix's global subscribers jumped to 158 million in 2018 from 117 million a year earlier, with the company's revenue increasing 26% to $15.8 billion. Amazon Prime announced a rise to 101 million subscribers from 90 million. Hulu grew its subscriber count to 25 million in 2018 from 17 million in 2017, according to a company press release in January.
"We might soon reach an inflection point where consolidation starts to happen," said Michelle Wroan, media sector leader at KPMG.
Disney, which completed its $71.3 billion purchase of 21st Century Fox in March, just reached agreement to take full control of Hulu. Disney is also rolling out Disney Plus in November. While that service will start with less content than Netflix or Amazon, experts see Disney Plus as a force to reckoned with.
"Disney is sitting on a mountain of premium content between 'Star Wars,' Marvel, and now 21st Century Fox's catalogue," Ensign said. "That should be a concern for every other streaming provider."
For reprint and licensing requests for this article, CLICK HERE.