STEVEN UDVAR-HÁZY
Monday, May 20, 2019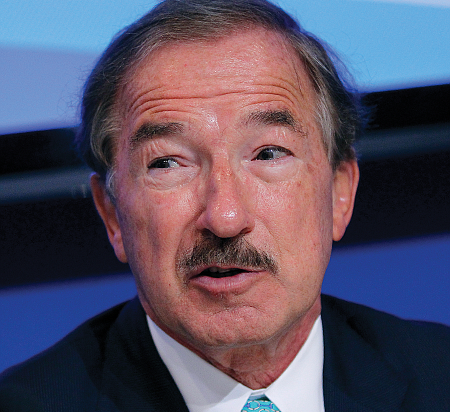 Executive Chairman, Air Lease Corp.
THE LATEST: Udvar-Házy's Air Lease Corp. found itself in a holding pattern in March, when the Federal Aviation Administration temporarily grounded all of Boeing Co.'s 737 Max 8 commercial jets following two plane crashes. But Air Lease appears to have weathered the storm, and analysts believe the company will meet its 2019 goals.
BACKGROUND: Udvar-Házy founded International Lease Finance Corp. in 1973 and sold the company to American International Group Inc. in 1990 for $1.3 billion. He served as chief executive of ILFC until his departure in 2010. He then started Air Lease Corp. and took it public in 2011. The company purchases new commercial aircraft through direct orders from manufacturers including Boeing and Airbus, and leases them to airline customers worldwide. Udvar-Házy transitioned to the role of executive chairman at the company in July 2016 after serving as chief executive and chairman since its founding in 2010.
WORTH NOTING: Udvar-Házy has donated $60 million to the National Air and Space Museum, which named its Virginia facility after him. Udvar-Házy put his 20-bedroom Beverly Park mansion up for sale last year, asking $165 million — the fourth most expensive listing in the county at the time.
YEARS ON THE LA500: 4
For reprint and licensing requests for this article, CLICK HERE.