SORAYA COLEY
2019 LA500
Monday, May 20, 2019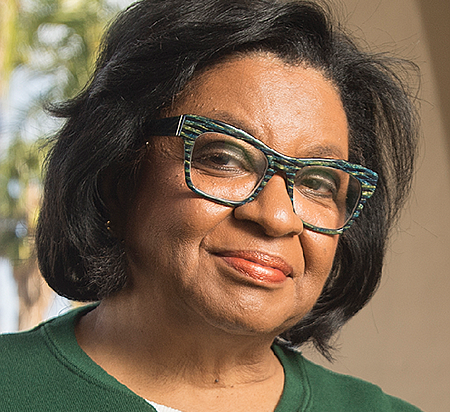 President, Cal Poly Pomona
THE LATEST: Cal Poly Pomona is implementing a new strategic plan to reenvision its academic offerings and transform its physical campus. Several new residence halls are under construction to replace existing structures, which were located on an earthquake fault line. Estimated to be completed by fall 2020, the eight-story buildings will house 980 students.
BACKGROUND: When Coley took office as president in 2015, she became the first woman to lead Cal Poly Pomona, which has more than 25,000 students and nearly 2,500 faculty and staff. In June, 2018 the university awarded 6,600 bachelor's, master's and doctoral degrees. Coley previously served as provost and vice president for academic affairs at Cal State Bakersfield and has held positions at Cal State Fullerton, and Alliant International University.
WORTH NOTING: In 2018 Coley unveiled a new logo and color for the university, adding blue to the school's longstanding colors of green and gold. She also revealed a new motto, changing "application of knowledge" to "I'm ready."
YEARS ON THE LA500: 2
For reprint and licensing requests for this article, CLICK HERE.