JEFFREY GUNDLACH
2019 LA500
Monday, May 20, 2019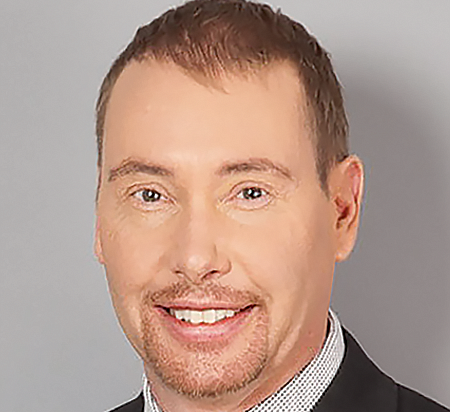 Chief Executive, DoubleLine Capital
THE LATEST: Gundlach has been called the bond king and can be a bold voice, such as disagreeing with the Federal Reserve's decisions on interest rates or butting heads with progressives over issues like the Modern Monetary Theory, all often in the public eye. Some of his recent predictions have proved prescient, including predicting the S&P 500 would see negative returns in 2018.
BACKGROUND: Gundlach heads DoubleLine Capital, an investment management firm and registered investment adviser with more than $130 billion in assets under management as of March 31. He spent 24 years at TCW Group Inc. until founding DoubleLine in 2009 with Philip Barach and other senior staff from TCW. Gundlach has an estimated net worth of $1.4 billion and was No. 48 on the Los Angeles Business Journal's 2018 list of Wealthiest Angelenos.
WORTH NOTING: A patron of the arts, he has pledged more than $50 million to the Albright-Knox Art Gallery in Buffalo, N.Y., which will be renovated and renamed the Buffalo Albright-Knox- Gundlach Art Museum.
YEARS ON THE LA500: 1
For reprint and licensing requests for this article, CLICK HERE.