ANDRE "DR. DRE" YOUNG
2019 LA500
Monday, May 20, 2019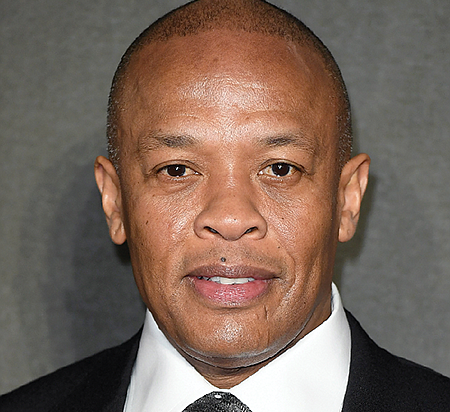 Principal, Aftermath Entertainment
THE LATEST: Music producer and hip-hop pioneer Dr. Dre is a principal of Aftermath Entertainment, the record label he founded in 1996. The label, part of Universal Music's Interscope Geffen A&M division, has represented artists such as Eminem, Kendrick Lamar, 50 Cent, Busta Rhymes and the Game.
BACKGROUND: The Compton native was part of the hip-hop group N.W.A., whose triple-platinum album "Straight Outta Compton" was released in 1988. Dre went on to co-found Death Row Records and to pursue a successful solo career. In 2008, he and music producer Jimmy Iovine founded Beats Electronics, which was purchased for by Apple for $3 billion.
WORTH NOTING: Dre and Iovine gave a $70 million endowment to create the USC Jimmy Iovine and Andre Young Academy. Dre didn't mention the endowment but did reference the school's college admissions scandal in a recent social media post featuring his daughter, Truly, with the caption, "My daughter got accepted into USC all on her own. No jail time!!!"
YEARS ON THE LA500: 4
For reprint and licensing requests for this article, CLICK HERE.