Most Influential Lenders: Patty Arvielo
Custom Content by the Los Angeles Business Journal
Monday, March 18, 2019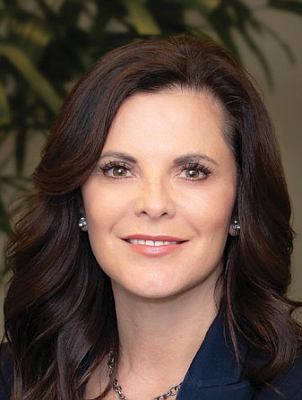 New American Funding
President
Area of Expertise: Operations and Mortgage
Patty Arvielo started her career from scratch, reaching out of her immediate circle and comfort zone to break into a business when she had no previous experience. 35 years later, she is a nationally recognized businesswoman; leading a mortgage bank with about 3,000 employees and approximately 200 branches across the nation. She is influencing the real estate finance industry in terms of lending policy initiatives and she rallies for the upward mobility of women in the workplace overall.
Arvielo serves on the Diversity and Inclusion Committee and is also a member of mPower for the Mortgage Bankers Association. She is politically involved in the current and future states of mortgage banking, and frequently visits Washington, D.C. to lobby on behalf of the industry and homeowners. She also serves on the National Park Foundation Board of Directors, where she is serving a six-year term as a new board member, and on the Orange County School of the Arts Foundation Board.
For reprint and licensing requests for this article, CLICK HERE.