Didi Hirsch Mental Health Opens $19M Suicide Prevention Center in Century City
Friday, February 8, 2019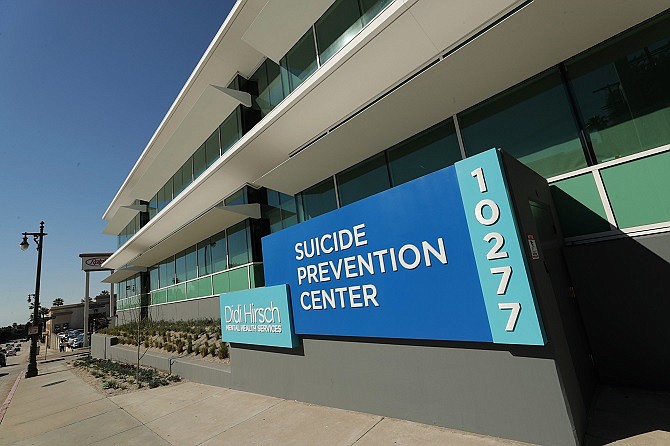 Didi Hirsch Mental Health Services, a social service agency based in Culver City, on Feb. 8 unveiled a $19 million Suicide Prevention Center.
The 14,000-square-foot facility officially opened in Century City and includes individual and family therapy, support groups for teens grieving a loss by suicide, and twice the former number of counselors on suicide crisis hotline.
The new building is fronted by a 35-by-15-foot mural by artist Ed Massey and painted by more than 60 survivors of attempted suicide or loss.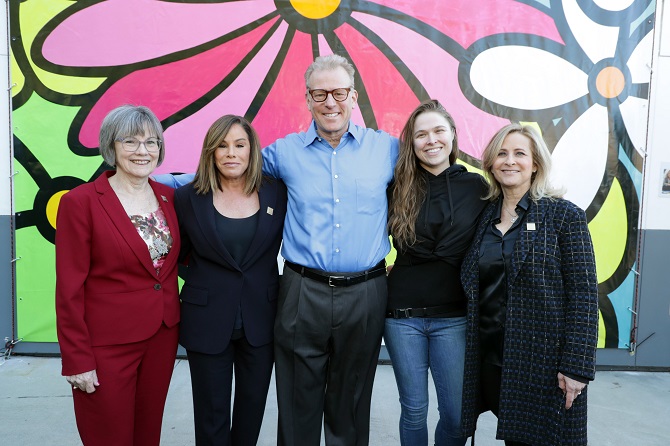 "Bringing suicide out in the open doesn't put ideas in people's heads," said Kita S. Curry, chief executive for Didi Hirsch Mental Health, in a statement. "It lets them know where to go for help.
"There are buildings all over Los Angeles that are called cardiovascular center or cancer center. But ours is the only in L.A. and California – and we believe the nation – that says Suicide Prevention Center."
The new building at 19277 Olympic Boulevard was purchased for $17 million, and was followed by $2 million in renovations, according to the agency. Everychild Foundation, based in Pacific Palisades, gave $1 million.
Didi Hirsch Mental Health Services, founded in 1942, provides free mental health, substance use disorder and suicide prevention services. Each year, it helps more than 120,000 children and adults at 10 sites and nearly 100 schools in Los Angeles and Orange counties.
Health business reporter Dana Bartholomew can be reached at dbartholomew@labusinessjournal.com. Follow him on Twitter @_DanaBart.
For reprint and licensing requests for this article, CLICK HERE.