Health Care Leadership Forum & Awards: Cástulo de la Rocha - Executive of the Year
Custom Content by the Los Angeles Business Journal
Monday, August 26, 2019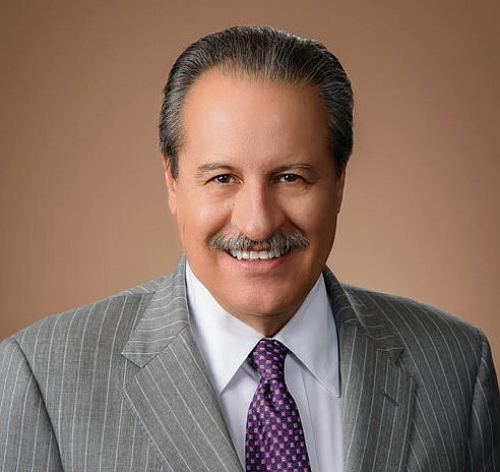 EXECUTIVE OF THE YEAR – HEALTH CARE SYSTEM/NETWORK
CÁSTULO DE LA ROCHA
President and CEO
AltaMed Health Services
Under the transformative leadership of Cástulo de la Rocha, president and CEO of AltaMed Health Services, the organization has grown from one storefront barrio clinic in East Los Angeles during the 70s, into the nation's largest federally qualified community health center with 52 accredited sites in Southern California. Employing more than 3,000 people, largely from within the communities it serves, AltaMed provides health care to more than 300,000 patients annually.
Joining AltaMed nearly five decades ago, de la Rocha understood the challenges that the East Los Angeles working-class community faced when it came to access to affordable health care. His passion for social justice drove his professional and personal conviction to expand access to care to underserved communities. De la Rocha has worked tirelessly and diligently to secure vital resources to provide the community a health center to turn to when they could not afford access to healthcare. Over the years, he has led the organization to secure grants, donors and develop fundraising events in order to stay true to its core mission to provide care without exception. Meeting with elected officials and local business leaders, de la Rocha is regularly involved in public discussions on access to care to bring attention to the health and social needs of underserved communities throughout Southern California.
In the past year, under de la Rocha's stewardship, AltaMed has expanded pediatric care through a partnership with Children's Hospital Los Angeles. It has also made strides in the areas of retinal exams and pharmacy services, and is in the process of piloting telemedicine programs tied to ophthalmology in partnership with other medical providers. Through the new telemedicine offerings, AltaMed is using advanced technology to reduce barriers to access to care, improve patient care and outreach, and use clinical data to support decision-making and care management, while reducing the overall cost of care.
For reprint and licensing requests for this article, CLICK HERE.