Disney Readies For Sports Sale
MEDIA: Regional networks must go as part of Fox deal
Friday, November 9, 2018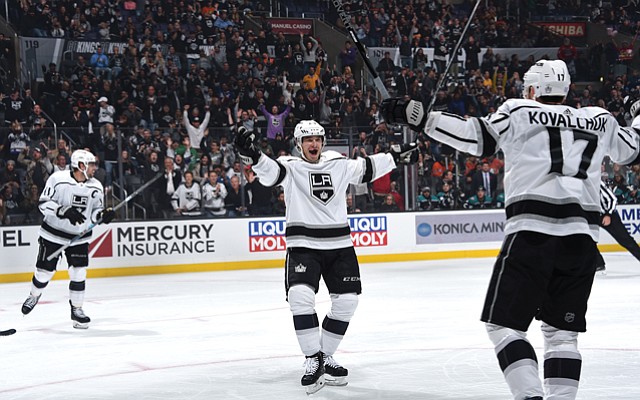 The most immediate effect of Walt Disney Co.'s purchase of 21st Century Fox Inc. will not be felt at film studios or broadcast stations but at cable sports networks strewn across the United States.
Four months after the U.S. Justice Department ordered the Burbank-based entertainment giant to divest of Fox's 22 regional sports networks as part of its $71.3 billion acquisition, a buyer has not emerged for the channels, which include Fox Sports West and Fox Prime Ticket, both headquartered in downtown Los Angeles.
Lachlan Murdoch, Fox's executive chairman, told The New York Times Nov. 1 that Fox might buy back the channels, but he did not elaborate, and Fox along with Disney declined comment for this article.
Disney's purchase of Fox, and subsequent divestment of the sports channels, is expected to happen in the first six months of 2019.
Who buys the channels is more than a parlor game, media experts say, but could reconfigure the sleepy yet profitable world of regional sports networks.
Analysts cited Amazon.com Inc. and Sinclair Broadcast Group Inc. as contenders to buy all the channels. But some networks could be sold separately to private equity firms or even local sports teams.
"There are lots of ways of carving up these deals," said Neal Pilson, president of consulting group Pilson Communications Inc. and the former president of CBS Sports Inc.
There is a lot of interest from buyers, Pilson added, because the industry is "very stable."
The networks are a cash cow for sports team owners, who sell broadcasting rights for sums that largely depend on market size.
The National Basketball Association's Los Angeles Clippers, for example, get a reported $55 million per year for Prime Ticket to televise most of the team's regular season games.
By comparison, Fox Sports Wisconsin spends $25 million each year to show Milwaukee Bucks games.
Fox appears to get a steady return on its investment.
The networks had a combined $1.9 billion in 2017 earnings, according to research firm MoffettNathanson, before interest, tax, depreciation and amortization.
Research firm Guggenheim Securities valued the regional sports networks at $22.4 billion in a 2017 report, or 33 percent of the total $68 billion in assets Disney is set to purchase from Fox, properties that include the 21st Century Fox studio, Fox's 30 percent stake in Hulu and FX cable networks.
"That high valuation seems correct," said Alan Wolk, president of consulting firm TV Rev. "Casual fans watch ESPN, but fans of a particular team watch the regional sports networks and are far more likely to reliably tune in. It's the difference between being a basketball fan and being a Clippers fan."
Prev Next
For reprint and licensing requests for this article, CLICK HERE.
Stories You May Also Be Interested In