Los Angeles Business Journal Women's Council: The Importance of Blazing Trails for Women in all Industries
CUSTOM CONTENT BY THE LOS ANGELES BUSINESS JOURNAL
Monday, July 9, 2018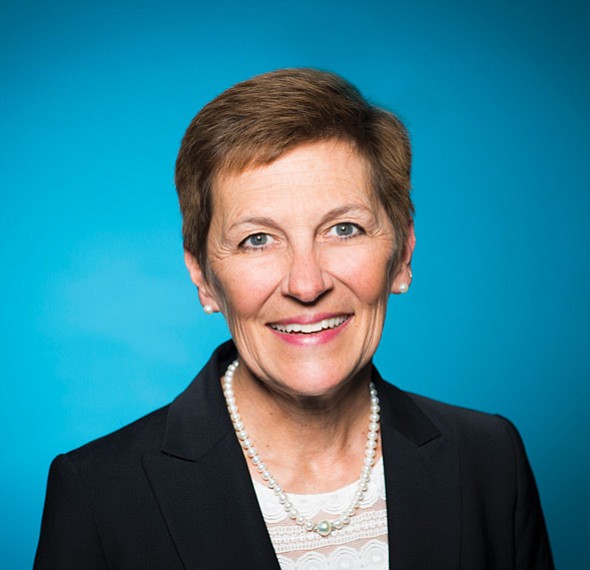 Throughout my time in aviation, I've seen a lot of change. Without a doubt, being a part of this industry's rise to become one of the most open and supportive career options for women has made me tremendously proud.
For many years though, especially early in my career, I regularly walked into meetings where I was the only female present. In previous jobs, people made comments about women's roles in aviation that were, at best, insensitive. I'm glad to report much of that has now changed.
Since the early days of my career, I have recognized the value of being a woman in a male-heavy industry and have seen it as a source of strength. It has allowed me to offer a different perspective on many decisions from an angle that my male counterparts may not have thought of. This is an advantage not unique to gender — my colleagues from a wide variety of backgrounds regularly contribute their own unique views on matters that affect our global team. In essence, valuing each individual's unique qualities and unique insights is what makes our airline great, and it will make it even better over time.
American Airlines has an impressive heritage of groundbreaking moments for women in aviation. In 1973, Bonnie Tiburzi Caputo was hired by American as the first female pilot at a major airline. In 1986, Beverley Bass became the first female captain for any major airline and in 1987, under her leadership, American made history again with the first all-female flight crew on Flight 417. Every pilot and every flight attendant onboard that day was a woman.
As a result of these trailblazers, and numerous others like them, there are many more women in leadership roles in this industry today. Universally, I think women now feel that if we are committed, there are no limits to what we can achieve. Yet still, only 42 percent of our total workforce is female. So we know there is more work to do to balance things out.
There are a few specific areas of aviation where we can do much better. Although Bonnie and Beverly paved the way for women to become pilots, they are still vastly underrepresented, comprising only 4 to 5 percent of the industry in North America today.
Research shows that a major driver of the low numbers is the inability to pay for flight school and training. In a 2010 survey of 157 female pilots by Dr. Penny Rafferty Hamilton, "a lack of money for general aviation flight training" was cited as the top barrier for women who want to become pilots. Although financing and student loans are readily available for nearly all other careers, aspiring pilots have historically had very few options. That's something we're working to address.
We recently ‍​‌‌​‌​​​​‌​‌​​‌‌​​‌‌‍announced the creation of the American Airlines Cadet Academy, designed to help build the next generation of pilots. The Cadet Academy is a first-of-its-kind program providing aspiring pilots with the opportunity to receive the training, financing and mentoring opportunities necessary to fly for the world's largest airline. ‍​‌‌​‌​​​​‌​‌​​To support this effort, American has partnered with Discover Student Loans to provide qualified cadets with variable or fixed-interest rate private student loans including zero fees and deferred payments for up to 3 1/2 years.
‍​‌‌​‌​​​​‌​‌​​‌‌​​‌‌‍Upon graduation, each cadet will be invited to interview with American's three wholly owned regional carriers. While a job is not guaranteed, we expect the majority of participants to become employed as flight instructors and ultimately first officers at Envoy, Piedmont or PSA. Once there, first officers typically reach the captain's seat within two years and, thanks to flow-through agreements, will eventually move up — in seniority order — to fly jets at American.
Another often-cited barrier to careers in aviation for women is early education and mentoring opportunities. Although many might grow up intrigued by flight, few are exposed at a young age to the actual machines and how they operate. As a result, career options like aviation maintenance are often overlooked, and it shows in our workforce numbers. Today, women represent roughly one in 20 maintenance team members at American. But that doesn't mean their roles in the operation are any less significant.
To give young women greater exposure to career paths in our industry, we've established strong partnerships with Los Angeles-based organizations that are focused on the issue.
Our team members are helping to inspire teen girls through after-school and weekend mentorship programs with the Step Up Women's Network, and later this year, a group will visit LAX for a behind-the-scenes tour of our operation. By building lasting relationships with American's professional women, we hope to see them back again later in life as colleagues.
We're also sponsoring Project Scientist's first summer academy camps in Los Angeles at the University of Southern California and Loyola Marymount University this year. Their program has established a robust and focused science, technology, engineering and mathematics (STEM) pipeline by exposing girls between the ages of 4 and 14 to a variety of industries through hands-on experience. During July and August, more than 100 Project Scientist girls will visit LAX for a day-long expedition as part of Girls Take Flight Week.
The goal of these initiatives and partnerships is not to simply improve female representation at American Airlines. Careers in our industry as a whole are perhaps more appealing now than ever before. Today, commercial aviation supports more than one million secure, stable jobs throughout California with wages that pay approximately $22,000 more per year than the overall national private-sector average. And that doesn't include flight benefits, which are unique to our industry and enable our team members and their families to see the world with ease.
So in short, the future is increasingly bright for aspiring young aviators. At American, we're focused on making sure that future is rich in diversity, just like our community here in Los Angeles, and brings many strong female leaders into our ranks.
Suzanne Boda is Senior Vice President — Los Angeles for American Airlines.
For reprint and licensing requests for this article, CLICK HERE.