Fashion & Beauty Awards: Athleisure Wear and Denim Can Co-Exist
Custom Content by the Los Angeles Business Journal
Thursday, December 13, 2018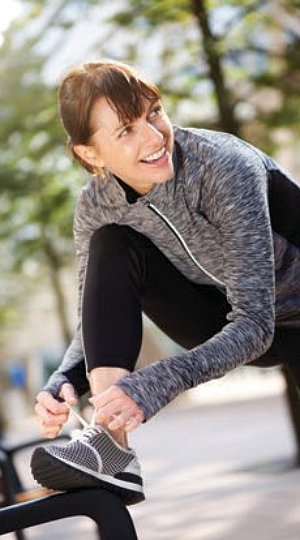 Activewear or athleisure wear has been grabbing the apparel spotlight for the last several years, shadowing the all American classic, denim blue jeans. Denim designers and manufacturers took note that U.S. consumers — even the most fashionable ones — like the comfort of activewear and followed suit. Their efforts have paid off with a 9 percent increase in sales of women's jeans in the year ending July 2018 compared to year ago, according to ongoing apparel research by The NPD Group.
"Jeans have always offered form, fashion, and function but now they are offering the comfort today's consumers want," said Marshal Cohen, NPD chief industry advisor. "It's a win-win for consumers, jeans manufacturers, and retailers."
The $16.4 billion U.S. jeans market grew sales 5 percent in the year ending July 2018 over same period last year, reports NPD. Both classic and new jean styles played an important role in growing the jeans category, particularly women's jeans.
Skinny jeans, which have been around for quite a while, are still the number one selling women's jeans with sales of this style up 6 percent over year ago and accounting for nearly 40 percent of women's jean sales. Although skinny jeans may sound anything but comfortable, new materials have added stretch and comfort while still looking like jeans versus jeggings, a stretch pant-denim hybrid. According to fashionistas and fashion journalists, the more fashionforward style jeans, like high-waisted, straight leg jeans, which many are calling the new generation of "mom jeans," cropped flares, ultra-cuff, and denim sweatpants — ala athleisure wear — are more popular with teens and young adults.
The fit of jeans, regardless of style, is a personal thing, which is among the reasons why only one in six pair of women's jeans are purchased online. If consumers know the brand and style of jean that fits them they feel confident in purchasing online or buying at retail without trying them on. Those who want to try a new brand or style typically want to try them on first since brands and styles fit differently.
"Let's face it, we all have our favorite pairs of jeans," says Cohen. "The well-worn jeans we turn to like an old friend who envelop us with familiarity and relaxation; our work jeans, a step up from our well-worn jeans; and our fancy, special event jeans. Jeans will never go out of style. They are an American classic."
Information for this article was provided by the NPD Group.
For reprint and licensing requests for this article, CLICK HERE.