Fashion & Beauty Awards: WINNER - Trendsetter of the Year
Custom Content by the Los Angeles Business Journal
Wednesday, December 12, 2018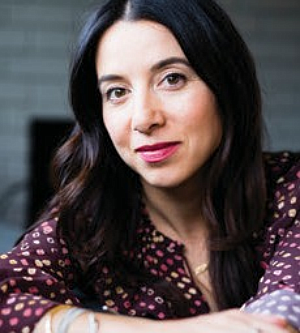 SASHA PLAVSIC
ILIA
Born in Vancouver and raised in a rural, ocean-side setting just outside the city, Sasha Plavsic has always been close to nature. Her younger brother and now business partner, Zac, suffered from acute asthma and allergies as a young child but went on to compete in sailing in the 2008 and 2012 Olympic Games. Sasha's interests fell into design, studying Typography in London and New York. She found herself in Los Angeles in 2006 and spent several years working as a branding executive within the fashion and beauty industries. After moving home to Vancouver for a brief sabbatical, her mother encouraged her to read the ingredient list on her favorite lip balm. She was shocked to discover many of the ingredients were not safe, and it's something she used daily. The challenge was set to re-create her favorite lip balm so that it would be safe, effective and natural. And so the story of ILIA begins.
ILIA is now considered the industry leader in Clean Color for Clean Beauty, and Plavsic is being labeled as the pioneer who pushed this forward and broke away from the ideologies of natural and organic. She is the founder and lead in the company and figured out how to formulate clean over the years for performance driven product that are safe and work. ILIA is also the first clean color brand with a full assortment to launch with a full bay presentation in Sephora next year.
For reprint and licensing requests for this article, CLICK HERE.