Top Litigators in Los Angeles: BLAKE RUMMEL
Custom Content by the Los Angeles Business Journal
Wednesday, August 22, 2018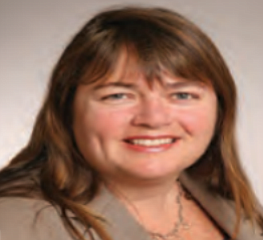 Blake Rummel, Litigation Chair at preeminent estate planning and probate law firm Weinstock Manion, is widely considered to be one of the leading probate litigators in Southern California. From disputes over conservatorships to estates and trusts, Rummel aggressively represents the best interests of her clients while simultaneously treating every case with sensitivity and compassion. After cutting her teeth on basic civil litigation and insurance defense, Rummel spent five plus years assisting the Children's Services Division of the Los Angeles County Counsel's office defend the Department of Children and Family Services in Dependency Court matters (child abuse and neglect). She has spent the last twenty years of her practice at Weinstock Manion, the preeminent estate planning and probate firm in Los Angeles.
Among her many accomplishments in court, Rummel was recently (in February of this year) successful in a complex trial involving the joint estate plan of a couple involved in a long-term marriage.
For reprint and licensing requests for this article, CLICK HERE.