Canadian Clothier Wins $88 Million Bid for American Apparel
Tuesday, January 10, 2017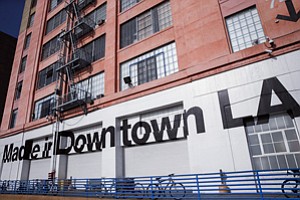 The Canadian clothing manufacturer which put in a stalking horse bid for American Apparel has won the bankruptcy auction, the buyer announced today.
Gildan Activewear Inc. originally made an offer of $66 million for American Apparel's intellectual property. The final price was driven up to about $88 million in the auction.
The U.S. Bankruptcy Court must still approve the sale, which it will consider on Jan. 12, and the clothier is planning on buying American Apparel's inventory in a separate transaction, the company said in a press release.
Gildan's offer doesn't include any of American Apparel's 110 retail stores or the leases for its manufacturing plants, although it does include its manufacturing equipment. The company had originally indicated that it might consider keeping some of the manufacturing facilities, many of which are in Los Angeles.
"Although our initial agreement included an option to assume leases on manufacturing and distribution facilities, they have been excluded from our final agreement as we have not yet finalized our go-forward plans for this brand," said Garry Bell, a Gildan spokesman.
He added that Gildan will provide more details during its quarterly conference call on Feb. 23.
Retail and hospitality reporter Caroline Anderson can be reached at canderson@labusinessjournal.com. Follow her on Twitter @Caroline_Mander.
For reprint and licensing requests for this article, CLICK HERE.