Aspiration Launches as Investment Firm for Middle Class
Tuesday, November 11, 2014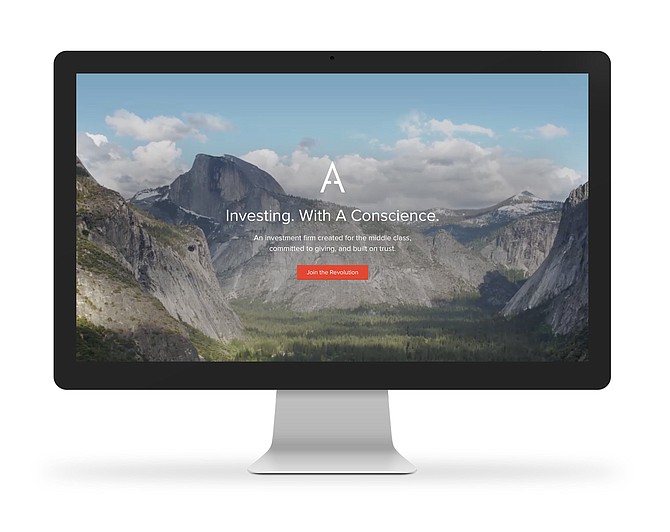 Online investment firm Aspiration wants to democratize the financial services industry.
The West Hollywood startup launched its site Tuesday, unveiling an unusual business model that will have many scratching their heads.
Aspiration uses a "pay what is fair" approach that lets customers choose how much they want to pay for services. A recommended fee is shown, but customers could walk away without offering a dime. Aspiration also said it will also donate 10 percent of its revenue to charity.
While it all sounds nice, the real question is whether this revenue model is sustainable. Chief Executive Andrei Cherny said he had no doubt that customers would happily pay an appropriate price if they're satisfied.
"If we're going to ask people to trust us with their investment dollars, we feel we need to trust them at the same time," he said.
Cherny declined to give specifics of the startup's first investment fund, which customers can join. He said Aspiration is interested in creating investment products that respond to specific needs of everyday investors. Those needs could be different than what Wall Street would create for multimillionaires.
But who exactly constitutes as middle class is a bit ill-defined. Cherny said Aspiration is specifically targeting white collar professionals such as doctors, lawyers and small business owners. In other words, Aspiration's ideal investors are non-millionaires whose lower-end six-figure salaries aren't wanted on Wall Street.
Still, with no pre-screening process, anybody is welcome. Investments sizes are limited between $500 and $100,000. Aspiration's site already has more than 40,000 signups on its invitation list.
Cherny, a former financial fraud prosecutor who helped Sen. Elizabeth Warren push for the Consumer Financial Protection Bureau, said he believes Aspiration can help shrink America's wealth gap by giving everyone the opportunity to invest.
"It's really something that's meant to turn the traditional Wall Street business model upside down," he said.
The company has raised $4.5 million to date. Investors include former eBay president Jeff Skoll and Gilt Groupe founder Alexis Maybank.
Staff reporter Melissah Yang can be reached at MYang@labusinessjournal.com. Follow her on Twitter @MelissahYang for the latest in L.A. tech news.
For reprint and licensing requests for this article, CLICK HERE.