PUBLIC COMPANY CFO OF THE YEAR
James Barge
CFO
Lionsgate
Amember of Lionsgate's senior management team, James W. "Jimmy" Barge has oversight of all financial operations, planning and strategy. He has played a key role in Lionsgate's major transactions including the acquisition of STARZ, the Company's majority stake in 3 Arts Entertainment, its investment in Pilgrim Media Group and the strategic alliance with Spyglass Media Group.  He has also played a key role in recent initiatives to strengthen the company's balance sheet. He's responsible for orchestrating all aspects of deal financing and establishing and overseeing Lionsgate's capital structure. Prior to Lionsgate, Barge had a 13-year tenure at ViacomCBS and Time Warner and previously served with Ernst & Young.  Barge is a director, chair of the Nominating and Governance Committee and Audit Committee member of Scholastic Corporation.
Karsten Voermann
CFO
GoodRx
Karsten Voermann has more than 20 years of experience at executive posts across a wide array of high-growth, profitable companies and specializes in guiding companies through periods of rapid expansion. At GoodRx, Voermann has significantly scaled the company's financial operations, including resource allocation and implementation of key financial systems. He led GoodRx through its successful IPO in September 2020, raising over $1.1 billion in the biggest digital health public offering of the year, and has been instrumental in driving financial growth year-over-year. Voermann has also overseen key M&A for GoodRx, including the acquisitions of HealthiNation and RxSaver. Now, Voermann is focused on laying out the trajectory for the company post-IPO and ensuring the business is on track to hit key goals over the next several years. Voermann impacts all aspects of the business and is instrumental in its ongoing growth.
PRIVATE COMPANY CFO OF THE YEAR (ENTERPRISE)
Steve Aleman
CFO
Prime Healthcare

Steve Aleman serves as CFO of Prime Healthcare, one of the nation's leading health systems with 45 hospitals in 14 states serving over 600 communities. The organization has nearly 50,000 physicians and staff and provides 2.6 million patient visits annually. Aleman has leveraged his 23 years of diverse healthcare experience to help Prime successfully navigate the ever-changing US healthcare market. Aleman's healthcare career started at WellPoint/Anthem where he leveraged his background as a CPA.  Aleman was later CFO of Prospect Medical Holdings, where he led from a corporate development and financial leadership perspective the expansion of the company from a mid-size Southern California healthcare company to a multi-billion-dollar integrated healthcare system with a national footprint.  In early 2020, Aleman joined Prime Healthcare as CFO, where his efforts have translated to execution of strategic growth opportunities and a focus on positioning the company's capital structure to drive future company growth.



Mark Sottosanti
CFO
Riot Games

For almost 10 years, Mark Sottosanti has helped build Riot Games into the multi-billion dollar company that it is today. He has not only helped the business side of Riot flourish by landing integral partnerships and investments but he's also invested his time and energy into the people and the culture. As CFO of a gaming and entertainment company, Sottosanti has the unique and challenging role of overseeing finance and accounting, strategic planning and forecasting, business and corporate development, analytics, research, and revenue strategies across Riot's full portfolio of games, esports, and entertainment products. Sottosanti and his teams have helped grow Riot from a one-game company to a global gaming superpower with games across both PC and mobile. He has overseen the strategy and development of key partnerships, successful investments, and various acquisitions including the Northern Ireland game studio Hypixel Studios, Radiant Entertainment, and Jolly Company.
PRIVATE COMPANY CFO OF THE YEAR (LARGE)
Thomas Boyack
CFO
Beach Point Capital Management LP

Thomas Boyack is the CFO of Beach Point Capital Management, a Santa Monica-based investment manager specializing in credit-related investments. Boyack is responsible for leading the Corporate Accounting, Tax, Valuation, and Fund Accounting teams at Beach Point and has played an integral role in shaping strategic priorities since the firm's inception. He has not only shepherded the firm's growth from $3 billion in assets under management in 2009 to nearly $17 billion today, he has also overseen Beach Point's geographic expansion, opening offices in New York, London, and Dublin. Boyack's reach and impact across the organization is reflected in his leadership in nearly every committee at Beach Point as a member of the Management Committee, Risk Committee, Valuation Committee, Compliance Committee, Brokerage Committee, and the Diversity, Equity, and Inclusion Steering Committee, while also participating as a director in Beach Point's offshore investment vehicles.
Jennifer MacLellan
CFO
Reformation
Jennifer MacLellan joined Reformation as CFO in 2018 and has over 20 years of unparalleled and diverse expertise from highly respected companies across a range of vantage points. As CFO of Reformation, she has successfully guided the company through an eventful three years, beginning with the brand's acquisition by Permira in 2019. She skillfully navigated the company through this significant change in control, all while expanding the business in new categories, opening new retail locations, and expanding the brand's international footprint. While the daunting challenges of the COVID-19 pandemic proved no easy feat across the fashion & retail sector, MacLellan steered Reformation through a challenging 2020 by ensuring that the company remained cash flow positive and avoided layoffs, while giving back to communities in need through Reformation's "Let's Give Masks" initiative. Under her leadership, Reformation is expected to exceed sales projections for 2021 and continue its growth trajectory in 2022.
PRIVATE COMPANY CFO OF THE YEAR (MEDIUM)


Kapil Mehta
CFO & COO
Allied Digital Services LLC
Among several significant critical challenges which Kapil Mehta has met successfully in his tenure with ADSL, has been navigating through the COVID pandemic period. Mehta has proactively ensured that everyone at the company remains safe; proactively deciding to work from home. ADSL had lost revenues from a few customers and was concerned about how it would impact the company. However, Mehta's advice and actions ensured the lowest possible impact on the company. He also proposed a hazard allowance for employees who had to go to client sites. Considering Mehta's contributions, Allied Digital Service's chairman requested he take on the role of chief operating officer in addition to CFO. Today, the company is in solid shape and at a platform where it only sees upcoming growth even in the ongoing challenging times of today. In the last two years, ADSL has grown its employee count by over 45% to 394.
Glenn Miller
CFO
Sunvair Aerospace

Glenn Miller is a "hands on" CFO with a big picture focus. His strength is his ability to motivate and to provide leadership toward the pursuit of company goals. Since joining the company he has helped grow the platform company with over six acquisitions. He is a proven change agent and effective team leader and communicator.  He understands the drivers of profitability shareholder value and leads by example. Miller is a strategic CFO with experience in multiple industries including consumer products and aerospace manufacturing and distribution, domestic and international businesses. He is an experienced in mergers and acquisitions from the seller side, executing two successful sale transactions. He's also a proven change agent and effective team leader and communicator. His track record in turn around, and growth situations. He understands the drivers of profitability shareholder value, has strong interpersonal skills and leads by example.

PRIVATE COMPANY CFO OF THE YEAR (SMALL)
Laura Baron
CFO
SDS Capital Group

As the CFO of SDS Capital Group, Laura Baron has not only achieved tremendous success personally, but she has also enabled the company to become one of the preeminent impact fund managers in the country (SDS is a national leader in impact investing with over $1 billion in assets under management), and she has done this despite the early challenges of growing up in deep poverty and overcoming the challenges confronted by immigrant families. Baron joined SDS Capital Group in 2009 as vice president and controller and now serves as CFO. When Baron joined SDS in 2009, Barron, within 24 months, built out a fully operational SDS Advantage Platform and the organization obtained its first third party client. Over time, she brought in over $850 million of third party investments that SDS managed or currently manage on this platform.
Jean-Philippe (JP) Kouakou-Zebouah 
CFO & COO
Vida Ventures, LLC

With a unique blend of industry experience that has allowed him to deliver outsized strategic value, JP Kouakou-Zebouah has made an incredible impact since joining Vida Ventures, a venture capital firm with a mission to expand life sciences in LA and beyond by advancing transformative biomedical innovations. He joined industry veterans and Vida Senior managing directors Arie Belldegrun, MD, FACS and Helen S. Kim to establish Vida's headquarters in LA and build out the team's Century City office to keep pace with the speed of life science investment opportunities. His leadership and ability to continuously implement financial and operational best practices has supported Vida's establishment as a leading life sciences investment firm. Despite the challenges that the COVID-19 pandemic has presented, Vida has remained steadfast in its commitment to identifying and investing in cutting-edge science with the potential to meaningfully impact patients.
PUBLIC SERVICE CFO OF THE YEAR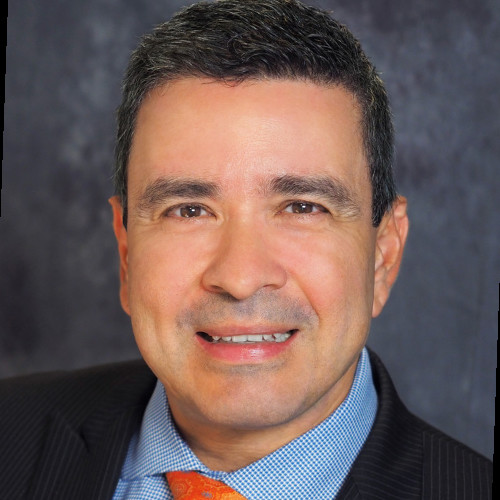 Fernando Almodovar
CFO
Child360
Fernando Almodovar grew up attending schools in the neighborhoods that Child360 supports.  Ever since then, he has always wanted to make a difference in education because education was the main catalyst for his career success. He started his career in public accounting and became a CPA, prior to working in the corporate and non-profit world.  He is a problem-solver as a CFO.  He has been able to keep ahead of the needs of his non-profit organization and act strategically and creatively to bring about growth.  For example, Child360 (formally, LAUP) was predominantly funded by First 5 LA.  When Almodovar joined the organization, First5 LA announced it was ratcheting down the funding of its organization.  This inspired Almodovar to begin to think outside the box and he was able to help Child360 diversify its funding by securing two new and recurring funding sources (Early Head Start Grant and Consulting Services).



Monica Suua 
CFO
Beach Cities Health District

Monica Suua does an exemplary job of overseeing BCHD's budget, and her financial stewardship ensures that the community's most vulnerable residents are served through BCHD's programs and services. Since she took on the role of BCHD CFO in August 2016, Suua has worked tirelessly to ensure BCHD remains in good financial standing and those in need continue to receive the essential programs and services they rely on. Suua is vigilant with the public's funds and she continues to look for ways to maximize the District's finances to provide direct programs and services to residents. Many low-income older adults and adults with disabilities rely on BCHD's programming and funding, including access to caregiving, adult day care, homemaking services, and more. The local school districts also rely on funding from BCHD to provide health programs and services for students. Through Suua's financial stewardship, BCHD continues to serve the community's most vulnerable.


NONPROFIT CFO OF THE YEAR


Anthony Brown
VP of Finance & CFO
Aquarium of the Pacific

Anthony Brown has over 25 years of professional experience in accounting and finance. He has served as CFO for CIGNA Behavioral, the House of Blues Foundation and several other small to mid-size organizations in California.  For more than the last 11 years, Brown has served as CFO and vice president of finance of the Aquarium of the Pacific. He and his finance team have successfully managed all of the Aquarium's finances even during some of the most challenging times brought on by pandemic business closures. Through a creative combination of prudent fiscal measures and thoughtful but bold investments in the future, Brown prepared the Aquarium to weather unforeseen financial storms. He guided the Aquarium through the worst pandemic in more than one hundred years, enabling it to come out in a strong financial position.  
Scott Mikels
CFO
MEND – Meet Each Need with Dignity

As CFO for MEND-Meet Each Need with Dignity, Scott Mikels has displayed exceptional leadership and financial acumen, especially in the critical years of 2017-2019 when MEND had to make tough financial decisions to remain solvent. Meticulous in his accounting practices and financial reporting, Mikels is also deeply passionate about MEND's mission of serving the most vulnerable people in the community. He has worked at MEND for over 15 years in varying finance roles, but his leadership especially came to the fore during the critical recent years as MEND faced its most challenging period. To right-size the organization and define a path forward, Mikels has led the board in making difficult financial decisions, including sale of a long-held asset, and pairing down unfunded operations and programs. With his leadership, MEND has paid off all debt and created reserve funds for the first time in MEND's history.
STARTUP CFO OF THE YEAR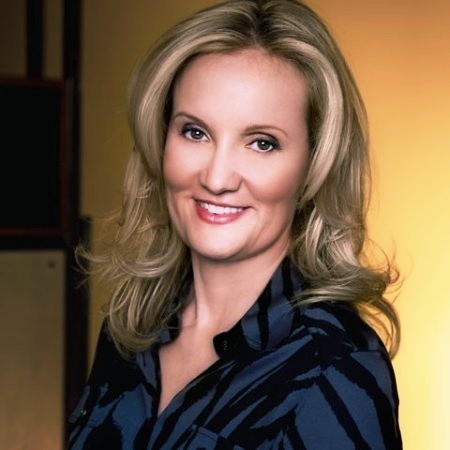 Beth Bradmon
CFO
Spotter, Inc

Beth Bradmon is a multi-talented and hard working CFO.  She is a consummate professional who knows how to get the job done. For Spotter, Inc. she has helped raise a total of $30.6 million in funding. The latest funding round was raised on Aug 27, 2020. With Bradmon's financial stewardship, Spotter's mission is to be the leading financial solution for independent content creators across digital platforms. Spotter is designed to deliver a solution that allows creators to remain independent while receiving the capital they need to grow. Bradmon and her colleagues at Spotter see the increasing demand and needs creators have in supporting their brand, channel and revenue growth and work to meet that need.
Ashumi Shippee 
CFO
Haus Laboratories

Ashumi Shippee has significant experience building, advising and investing in companies within the beauty, lifestyle and consumer sectors. She began her career in investment banking and private equity before making the transition to go in-house as an operating executive. She is currently CFO at Haus Laboratories, a high-growth DTC beauty brand co-founded by Lady Gaga and backed by Lightspeed Venture Partners. Previous roles include CFO at VIOLET GREY and Kardashian Beauty. In her operating career, Shippee has raised over $100 million of funding in equity and debt financings. She believes in strong executive teams, trust and transparency. As CFO, she focuses on metrics and the data to provide input on business decisions with a constant eye towards the long term growth of the business. As an example, in 2020 the color cosmetics industry was down an average of -19%. During the same period, HAUS Labs grew by 40%.
RISING STAR CFO OF THE YEAR


Amanda Delzer 
Director of Finance
PaymentCloud

Amanda Delzer has been with PaymentCloud for just over two years.  During that time, she has overhauled the Accounting and Administrative department and developed the Human Resource department. A graduate of California State University, Channel Islands, Delzer has always led a thoughtful and involved career in finance. After graduating from CSUCI, she spent a year in banking succeeded by a decade devoted as the General Manager for a nationwide retirement benefits provider. When she was brought on as director of finance with PaymentCloud, she transformed the accounting department with the implementation of new procedures, uniformity, and a clear direction. Her multifaceted role lent to the formation of the Human Resource department where she implemented the addition of employee benefits such as an employer-sponsored 401K plan and health insurance. She also migrated the company to a payroll platform that ensured accurate time-off accruals, time tracking, and reporting.
Christopher Toumajian
CFO
EP Wealth Advisors

Christopher Toumajian has made a large impact during his few years at EP Wealth Advisors. He closed a large credit facility in conjunction with EP's private equity sponsor that allows for greatly improved flexibility around cash management and M&A investments. He has created a new legal entity structure that allows for partners to be compensated as W2 wage earners while also implementing a regional and departmental driver-based forecast. Over the last year, he managed the company's work-from-home policy during the COVID-19 pandemic which allowed EP Wealth Advisors to seamlessly continue operations in a remote environment. He continues to take the lead as we navigate a safe return to office. Outside of the office, Toumajian demonstrates leadership in his community. As a former board member to the Los Angeles chapter of the Juvenile Diabetes Research Foundation (JDRF), he is still an active participant in fundraising activities.