Nonprofit & Corporate Citizenship Awards (Recap)
---
Letter from the Publisher
Josh Schimmels
---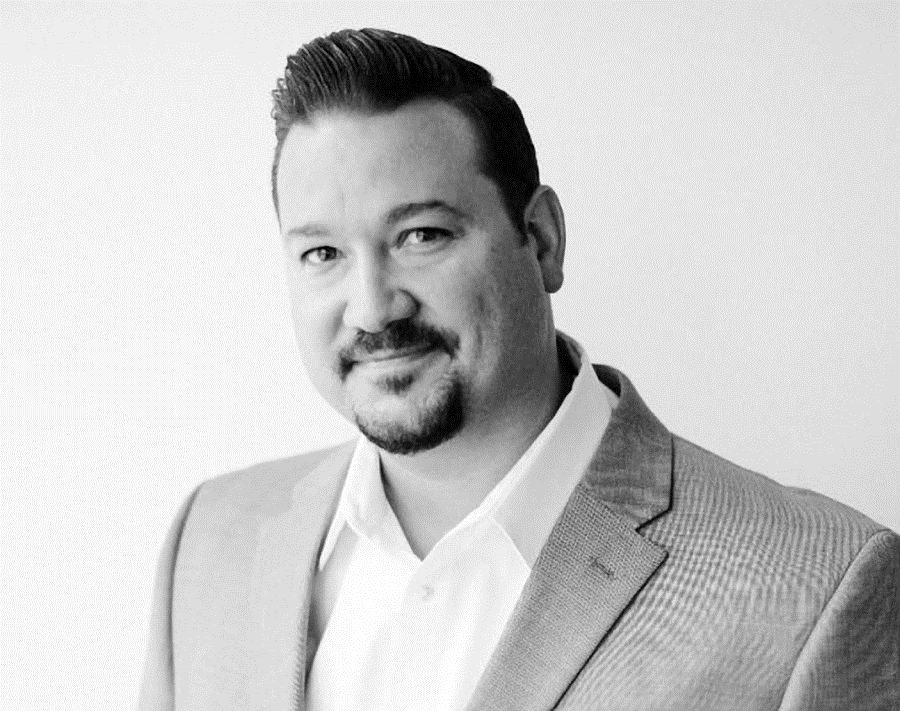 Over the last year, we've seen the impact Covid-19 has had on our communities, but few areas were impacted like the nonprofit sector. Organizations faced limited fundraising options as donors cut back on their contributions. To spread word about their missions, achieve their goals and serve their communities, nonprofits had to get creative. Their overwhelming success was evident at last week's digital Nonprofit & Corporate Citizenship Awards.

While our honorees showed us that the spirit of giving, the spirit of doing and the spirit of helping others is alive and well, they also reminded us there is still work to be done — there is still more we can all do. As I watched press coverage of the trial in Minnesota this week, one line stood out to me because it translates into so many areas: Nobody can do everything, but everybody can do something.

With this letter, I'd like to create a call to action to our leaders. Whether it's helping the homeless, working with those who are sick, supporting the arts and education, or helping those in need of life changes, follow your passion. Get involved.

Like many others, I didn't find my passion, it found me. As a stage 4 blood cancer survivor (I'll celebrate four years of survivorship this summer), I'm driven to work with newly diagnosed patients, survivors and families that have been, and continue to be, impacted by cancer.

I was recently asked by the Leukemia & Lymphoma Society Los Angeles to serve as this year's Mission Speaker at their May 13th Executive Launch event supporting their annual Light the Night fundraiser in November. This important digital event will inform, educate and inspire business leaders to get involved and help raise money for cancer research and support. I have the pleasure of serving on their Executive Leadership Committee, and as a survivor, I'm humbled and honored to get more involved to make an impact.

If you'd like to join me, learn more, or tune in next month, please email me directly. I'd love to share how you or your company can join in this effort. This is my passion. If yours hasn't found you yet, perhaps reading through the remarkable stories on the following pages will help guide and inspire. There are thousands of nonprofits throughout the region that need our help. I encourage our Community of Business™ to reach out to them; they depend on volunteers to accomplish their important missions.

---
Nonprofit & Corporate Citizenship Awards Panel Discussion 2021

As part of our Nonprofit & Corporate Citizenship Awards this year, we featured a powerful 30-minute panel conversation bringing together some of Los Angeles' most insightful nonprofit decision-makers.

Experts from Exceptional Children's Foundation; Girl Scouts of Greater Los Angeles; Habitat for Humanity of Greater Los Angeles; Los Angeles Regional Food Bank; and United Way of Greater Los Angeles shared their thoughts on the critical role the nonprofit community plays in enhancing the community we live, work and play in.

These leading lights of the nonprofit space discussed the impact that COVID-19 has had on charitable organizations and the way they and others responded to the community and those in need during the pandemic. Additionally, the philanthropy thought-leaders provided actionable takeaways on how corporate citizens, leaders and organizations can get involved with local nonprofits in our Los Angeles community.  
---
SPEAKERS
Scott D. Bowling, Psy.D
CEO & President
Exceptional Children's Foundation

"Across a lifespan of programs and services, ECF empowers children and adults challenged with developmental, learning and emotional barriers to reach their greatest potential. Their success is the measurement of ours, and the foundation of our successful 75 years of service."
---
Oscar Cruz
Chief Operations Officer
United Way of Greater Los Angeles

"UWGLA brings together leaders across sectors, builds community and forges coalitions to end poverty in LA. We acknowledge structural racism is a root cause of poverty and we are working to center racial equity as a key component of our work."
---
Theresa Edy-Kiene
Chief Executive Officer
Girl Scouts of Greater Los Angeles

"As the largest girl-serving non-profit in Southern California, we're committed to preparing girls for a lifetime of leadership and success through STEM, outdoor experiences, life skills and entrepreneurship programming." 
---
Michael Flood
Chief Executive Officer
Los Angeles Regional Food Bank

"Thanks to our partners, volunteers and donors, we continue to mobilize an unprecedented response to the increased need for food assistance amid the pandemic. As a nonprofit organization, the community's support makes our work possible." 
---
Erin Rank
President & CEO
Habitat for Humanity of Greater Los Angeles

"Nonprofits are vital to our community's well-being. They have a dual role in supporting the economic engine of our region while also solving some of the greatest societal issues we face."
---
HONOREES
---
NONPROFIT EXECUTIVE OF THE YEAR
Winner
Julie Fleshman - PanCAN
---
OUTSTANDING PHILANTHROPIST
Winner
Chris Laulhere - Cherese Mari Laulhere Foundation
---
BUSINESS ANGEL OF THE YEAR
Winner
Rebecca Rothstein - Teen Cancer America / Merrill Lynch
---
VOLUNTEER OF THE YEAR
Winner
Tim Poydenis - Goodwin Procter LLP
---
NONPROFIT OF THE YEAR
Winner
National Health Foundation
---
BUSINESS ANGEL OF THE YEAR
Winner
GOOGLE
---
OUTSTANDING COLLABORATION BETWEEN A BUSINESS & A NONPROFIT
Winner
LA RAMS / LA Regional Food Bank / ABC7 / United Way
---
OUTSTANDING SOCIAL RESPONSIBILITY
Winner
Kirkland & Ellis
---
FUNDRAISING EVENT OF THE YEAR
Winner
RWQuarantunes
---
MOST INNOVATIVE AWARENESS CAMPAIGN
Winner
Play Equity Fund
---
For the list of Finalists:
click here
---
Inside This Supplement:
Reflecting on the Pandemic and Thanking Our Nonprofit Community
More than a year into the pandemic and as we look to the future, I am grateful to all of the nonprofits that have cared for our community in the face of incredible challenges... Read More

Play Equity: We've Only Scratched the Surface
It is gratifying that the Los Angeles Business Journal has recognized the significance of Play Equity and the commitment of the wide range of partners who contributed their time, effort and financial support to our Stay Active Stay Strong campaign... Read More

Divine Inspiration Leads to a Game-Changing Emergency Response System for the Community
Sitting at a traffic stop on his way to work, Community Build, Inc. (CBI) president Robert Sausedo, saw a long line of panic-stricken people wrapped around the local grocery store. The date was March 13, 2020... Read More

Boys & Girls Club of LA Harbor and Juanita's Foods: Working Together to Serve the Community
The Boys & Girls Club of Los Angeles Harbor (BGCLAH) provides a vital service to the community with a mission to enable all young people, especially those in need, to reach their full potential as productive, caring, responsible citizens... Read More

Special Events are the Lifeline for Many Nonprofits and Reporting all Activity is Key
Many Nonprofits rely on annual special events as a significant source of annual revenue to help supplement their fundraising efforts. However, accounting for these events can often be challenging... Read More

EmpowHer Institute: Harnessing Education to End Generational Cycles of Poverty
Betty LaMarr was pregnant when she crossed the stage to receive her high school diploma and received public assistance to help her as she attended college as a young single mother. She graduated with her BA in business administration from Cal State University LA and later received an MBA from Pepperdine... Read More

Cancer May be Tough, but LLS is Tougher
The Leukemia & Lymphoma Society's (LLS') mission is to cure leukemia, lymphoma, Hodgkin's disease and myeloma, and improve the quality of life of patients and their families... Read More

Volunteering is an Engine of Social and Business Value Creation
When focused on community needs first, new research finds workplace volunteering can also double a customer's loyalty to a company... Read More

Online Giving Grew 21% Amid Global Pandemic
Ninth-annual charitable giving report shows charitable giving increased 2% last year with a surge in online and mobile giving... Read More

New Study Explores Differences Between Crowdfunding Donors and Traditional Giving
Research released this month by the Indiana University Lilly Family School of Philanthropy at IUPUI provides new insights into the use of crowdfunding for charitable giving, focusing on donors who give via crowdfunding and how they differ from traditional charitable donors... Read More

Most Nonprofits Receive Grants from Donor-Advised Funds
A new report published by the Indiana University Lilly Family School of Philanthropy at IUPUI and funded by a grant from Schwab Charitable examines nonprofit organizations' perceptions of donoradvised funds (DAFs) and how nonprofits solicit, manage and steward DAF gifts... Read More

Charities Remain Resilient in the Face of COVID-19
In a CAF America survey released last year, 424 global and local charitable organizations provide insight on the challenges and innovation needed to survive and in some cases thrive during the ongoing pandemic... Read More

---
SPONSORS
DIAMOND
PLATINUM
GOLD
---
If you're interested in sponsoring, speaking or partnership opportunities please call (323) 549-5225 or email us.
---
To return to event main page click here