Cover Raises $1.6 Million to Build Prefab Structures for Homes
Tuesday, May 9, 2017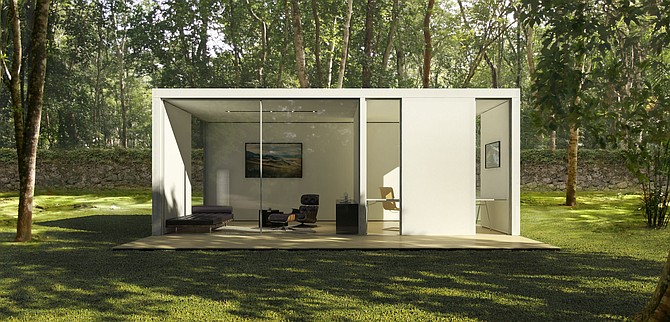 Cover Technologies Inc., a prefab building company that designs and manufactures backyard studios, has raised $1.6 million in seed funding, according to a statement released Tuesday.
The seed round was led by General Catalyst and Khosla Ventures, with participation from Fifty Years, Hyperspeed Ventures, and undisclosed angel investors.
Gardena-based Cover, which relocated from San Francisco in February, said it plans to use the funds to hire software engineers, mechanical design engineers, manufacturing engineers, and architects, as well as expand its operations. The company launched in 2014.
The company specializes in prefab accessory structures ranging from a guest home with a full kitchen and bathroom, to a pool house, office, or artist studio.
Cover designs those units using a computer program that generates hundreds of design iterations that meet a client's particular specifications. The software also creates construction drawings and identifies the total cost from start to finish for a particular design.
Cover then obtains the necessary permits for the client and manufactures and installs the structure in 12 weeks, said Cover Chief Executive Alexis Rivas. Structures typically cost between $250 and $350 a square foot.
"It's an end-to-end solution that takes care of everything that an architect, engineer, and general contractor typically does," Rivas said.
Residential real estate reporter Helen Zhao can be reached at hzhao@labusinessjournal.com. Follow her on Twitter @zhaomeow.