Hacker Attacks Spur Fear, Sales
INTERNET: Ransomware has cybersecurity firms in demand.
Friday, July 14, 2017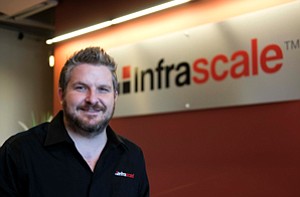 Cybersecurity companies in Los Angeles have been flooded with interest in their services after several high-profile ransomware virus attacks against corporations and organizations across the world put an exclamation point on the trend.
The headline-grabbing viruses WannaCry and NotPetya, which in May and June each infected hundreds of thousands of computer systems in a matter of days, combined with a steady tempo of smaller ransomware attacks over the previous two years, are prompting company officials to prioritize investments in cyberdefense.
Ransomware attacks often target Microsoft Word or Excel programs, encrypting files in a jumble of characters that can only be reversed with a password after a ransom is paid in bitcoin, one of several cryptocurrencies.
Local cybersecurity executives said they are seeing an increase in revenue and the number of inquiries as a result of the stepped-up attacks worldwide over the past few years.
Case in point: Data backup service Infrascale Inc. of El Segundo grew revenue 50 percent year over year in 2016 and has seen an even sharper increase over the last two months, according to founder and Chief Executive Ken Shaw.
"Ransomware first popped on the scene three or four years ago, but it really entered the Zeitgeist this year," Shaw said.
Infrascale's cloud platform offers a number of business solutions including data backup, disaster recovery, archiving and file sharing. The company charges $200 a month for each terabyte of data it stores.
"The awareness that is being created is good for the entire data backup industry, even though ransomware itself is a pretty horrible trend," he said.
Several other local cybersecurity companies, including L.A.-based threat assessment firm Kryptos Logic and two-factor authentication company TeleSign of Marina del Rey, said they have also seen a spike in business.
Kryptos' run rate – a projection of annual revenue based on monthly sales – amounts to four times what it was last year, according to co-founder and Chief Executive Salim Neino.
Neino declined to disclose specifics, but said Kryptos' customers include Fortune 500 companies and multiyear contracts typically run to seven to eight figures.
TeleSign had $89 million in 2015 revenue, which represented a growth rate of 264 percent over the previous three years, according to Inc. Magazine. The authentication firm's customers include alcohol delivery service Saucey of West Hollywood and Irvine video-game developer Blizzard Entertainment, a subsidiary of Santa Monica's Activision Blizzard Inc.
Spending on cybersecurity worldwide is expected to reach $90 billion in 2017, an increase of 7.6 percent compared with last year, according to research firm Gartner Inc. of Stamford, Conn.
For reprint and licensing requests for this article, CLICK HERE.
Prev Next