Developer Plans Fight Over Eminent Domain
Friday, December 15, 2017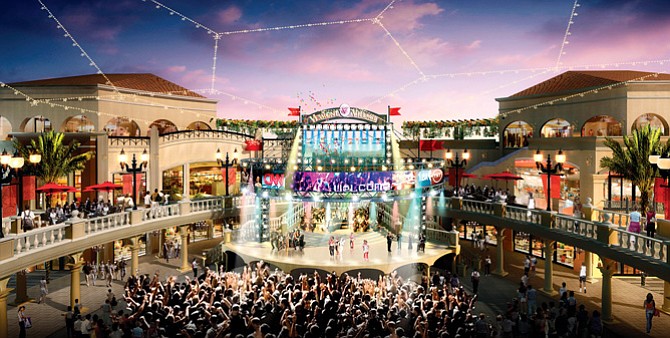 A tug-of-war is brewing over a two-block-long property that has gone largely overlooked in recent years amid the hoopla over the new football stadium project just a few miles away in Inglewood.
Now Los Angeles County officials plan to seize by eminent domain the 4-acre vacant property on the 8400-8500 block of South Vermont Avenue – a patch of land that edges the boundary between the cities of Los Angeles and Inglewood.
County officials, with Supervisor Mark Ridley-Thomas in the lead, want to turn the property into a county-owned development with affordable housing, some retail, a vocational school and public-charter boarding school, and a parking structure.
Sassony Commercial Real Estate Development of Sherman Oaks still aims to turn the land into an outdoor shopping center, and plans to fight the county's eminent domain proceedings in court.
The Board of Supervisors voted unanimously this month to invoke eminent domain and pay $15.7 million for the property. County officials said the property has remained mostly undeveloped since 1992 and offers a prime opportunity for affordable housing.
Sassony, however, believes the county's recent move – which came less than a month after the company was able to close escrow on three remaining parcels at the site owned by the former Community Redevelopment Agency of the City of Los Angeles – might have more to do with the proximity to Inglewood's new stadium complex.
The Vermont Bus Rapid Transit route is also in the works for the area.
"Vermont and Manchester is prime real estate now that the new football stadium is coming out about three miles away from us," said Jennifer Duenas, chief operations officer for Sassony. "There are numerous vacant lots they can put their project on. There is no reason to stop a project that is already entitled. We have 100 percent site control and we can move forward with this project."
Tug-of-War
Sassony held a groundbreaking ceremony in 2015 to highlight its vision for the property, the 200,000-square-foot Vermont Entertainment Village project, which would include a grocery store, pharmacy, restaurants, a banquet hall and stores surrounding an open air plaza. Duenas said the plans could not move forward until it bought the last parcels to ensure parking to handle retail traffic.
Duenas said the Sassony retail center would revitalize the neighborhood by providing about 1,500 jobs as well as fresh food from the grocery store, and serving as a social gathering place with a central courtyard stage and banquet hall. The project would have likely been completed by 2020 if not for the county action, Duenas said.
Prev Next