South Bay Aerospace Industry Alliance Launched to Support Local Aerospace Sector
Monday, August 7, 2017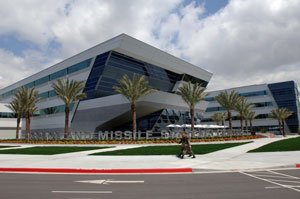 Business groups in the South Bay have launched the South Bay Aerospace Industry Alliance to support the local aerospace sector and bolster efforts to prevent the closure of Los Angeles Air Force Base.
The South Bay Association of Chambers of Commerce, comprised of 18 business groups representing communities from Los Angeles International Airport to Long Beach, formed the alliance last week, in part as a response to repeated threats to close the air force base.
About 6,000 administrators and engineers at the Los Angeles Air Force Base in an El Segundo office campus oversee billions of dollars in defense contracts to local aerospace firms. The base has been put forward as a target for closure or consolidation to other bases several times over the past 25 years.
"When there are efforts in Washington, D.C., that threaten the LAAFB's presence in El Segundo, the Alliance will most definitely do all it can with its broad group of community partners to help keep the base here," said Michael Jackson, a transportation project management consultant and former local aerospace executive who chairs the new alliance.
Jackson said the alliance's 11-member executive committee will meet monthly at the offices of the Redondo Beach Chamber of Commerce to consider a broad array of issues impacting the local aerospace industry, such as federal defense funding for fighter jets or potential relocation of aerospace company operations outside of the region.
Public policy and energy reporter Howard Fine can be reached at hfine@labusinessjournal.com. Follow him on Twitter @howardafine.