Property Owner May Pull Plug on Tech Mainstay
REAL ESTATE: Landlord says parties, late rent are grounds for eviction.
Monday, May 19, 2014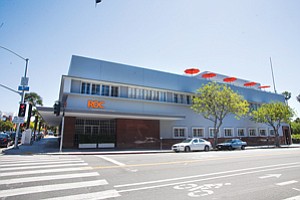 Since its opening in Santa Monica two years ago, Real Office Centers has quickly become a fixture in the tech startup scene, boasting the largest co-working space in the city and housing StartEngine, one of the region's premier accelerators.
But the provider of collaborative workspace is now facing eviction by landlord Hudson Pacific Properties Inc. Brentwood's Hudson Pacific has sent four eviction notices this year, including two this month, and is fighting in court to repossess the property.
It claims ROC is behind on rent payments and has misused its three-story, 44,000-square-foot facility by throwing parties on the third-floor patio.
"This litigation involves ROC's refusal to pay rent and its numerous violations of the lease agreement," said Bryan J. Freedman, an attorney representing Hudson Pacific, in an email statement. "The evidence is clear that ROC is simply a bad tenant."
ROC is pointing the finger the other way, claiming that its rent payments have been rejected and that Hudson Pacific has failed to repair one of the building's elevators. The Newport Beach company not only wants to keep its prized 604 Arizona Ave. location, but is also seeking more than $1 million in damages in court.
"It is ROC's position that all rent has been tendered to Hudson, but Hudson has unilaterally refused to accept it. It is unclear to ROC why Hudson refuses to accept the rent," the company said in a statement.
News of the eviction fight has surprised and dismayed many in the local tech community, which has come to view ROC's shared space offering as an important part of the infrastructure. Once occupied by Google Inc. and now a thriving center of activity where dozens of startups and media companies work side by side, the building "kind of symbolizes Silicon Beach," said StartEngine founder Howard Marks.
Michael Preiss, real estate broker at RSF LA, said that it provided much needed space for emerging companies.
"That is stunning," he said. "Santa Monica is the epicenter for startups in L.A. County. It's really difficult to find space for them. Landlords want Google for 10 years; startups want 1,000 square feet for six months. You take somebody that has more space than all the other co-working spaces combined and close them and evict the tenants, and that's a problem."
ROC opened in Santa Monica in late 2012, signing a 10-year lease with Hudson Pacific for the entire building. It claims to have spent millions to upgrade the facility, building it out so that it could accommodate as many as 150 companies at once in its co-working spaces, shared offices and executive suites.
Prev Next