Most Admired Law Firms To Work For: Gibbs Giden Locher Turner Senet & Wittbrodt
Custom Content by the Los Angeles Business Journal
Monday, September 27, 2021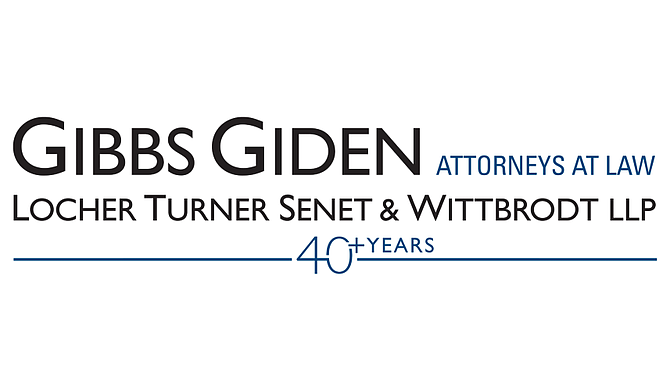 Gibbs Giden is comprised of experienced, passionate people and offers the opportunity for professional development and advancement while tackling exciting cutting-edge legal issues across 12 practice areas and a variety of industries. The firm knows that to be effective lawyers and zealous advocates people need to work in a culture that fosters opportunity and inclusion. Gibbs Giden was established by lawyers who believe work is more enjoyable and more rewarding in a collaborative and supportive environment. They know that they provide superb legal service, attention to detail, responsiveness to clients, and a work environment that the employees appreciate.

Gibbs Giden strives to hire attorneys who want to be an integral part of the firm into the future. The firm offers competitive pay, excellent benefits, inviting offices, multiple locations, and a friendly and supportive work environment with opportunities for advancement. It also offers frequent opportunities for its attorneys to learn, train, grow, publish, market, network, socialize, excel, and succeed. Many partners at Gibbs Giden have been with the firm for all or a majority of their careers. Some are neighbors, some are law school classmates, some are childhood friends. These long-standing relationships make a noticeable difference in the work environment and the culture the firm fosters.

Return to Index.
For reprint and licensing requests for this article, CLICK HERE.