Global Experience Adapted for Local Communities
Custom Content by the Los Angeles Business Journal
Monday, September 13, 2021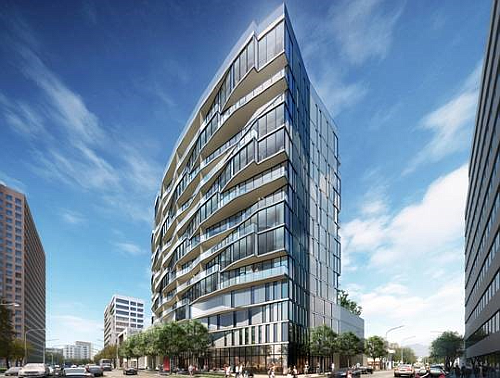 Gilbane Building Company is honored to be part of a group of contractors dedicated to growing the LA community. Working in Southern California for over 30 years, Gilbane continues to build upon its success and proven track record here.
The company's diverse portfolio in California includes higher education, corporate/commercial, and life sciences. Gilbane's cutting-edge technologies and investment in innovation keep us at the forefront of award-winning buildings that owners are proud to call their own.

In business for 150 years and operating in 45 offices worldwide, Gilbane has deep experience that it pulls from and then seamlessly adapts to meet the needs of projects within the local communities. Gilbane's Los Angeles team lives, works, and plays here, and is invested in its LA community both personally and professionally. As a family-owned business for six generations, Gilbane strives to treat everyone it works with like family.

Gilbane Cares: Incident and Injury Free Culture 
"Gilbane Cares" means the safety of everyone on its project sites is the number one priority. Gilbane has developed award-winning programs to protect the health and safety of every single person on its sites with a significant investment made in training employees and partners in JMJ Associate's Incident and Injury Free (IIF) methods. Gilbane has been honored by the Associated General Contractors, Construction Users Roundtable and others as one of the safest companies in the construction industry.
 
Commitment to Sustainability
Gilbane's commitment to sustainability is underpinned by its corporate social responsibility and core values. In its offices and on its projects, Gilbane is dedicated to eliminating waste, reducing pollution, promoting recycling, utilizing repurposed materials, and increasing energy efficiency to reduce its carbon footprint.

Diversity and Inclusion
Gilbane's commitment to economic inclusion and equal opportunity extends beyond policy. It's embedded into the culture and part of everything Gilbane does, from hiring practices and internal employee training initiatives, to engagement with local business communities in the places in which it works, lives and builds.

As part of this commitment to inclusionary business practices, Gilbane encourages woman-owned, minority-owned, veteran-owned, and small business participation on all projects – regardless of funding requirements.  To reinforce this, Gilbane has established a 20% companywide small and diverse participation goal.
 
One expression of this commitment is the establishment of Gilbane's Employee Resource Groups (ERG), which allow employees to join as either active members or supportive allies.

Collaboration Inherent in the Processes
From the start, Gilbane partners with its clients to meet their goals, design intent, budget, quality, and schedule targets. Throughout the planning process, Gilbane brings the right people to the table to provide their valuable input. Every impact of this process is considered, developed, and shared with clients.

Transparency & Cost Certainty
Gilbane prides itself on the reliability of its commitments. This behavior translates in the firm's history of repeat business as well as consistent procurement of best subcontractor pricing, which is directly passed on to customers. The firm's practice of Target Value Design ensures that the design is informed by the cost model. In doing so, Gilbane consistently closes holes and bridges gaps ensuring airtight scopes, resulting in greatly reduced contingencies allowing funds to be optimized and work for clients rather than sit in a contingency fund.  

About Gilbane
Gilbane Building Company provides a full slate of construction and facilities-related services – from pre-construction planning and integrated consulting capabilities to comprehensive construction management, general contracting, design-build, and facility management services – for clients across various markets. Founded in 1870 and still a privately held, family-owned company, Gilbane has more than 45 office locations worldwide.
 
As a construction industry leader for six generations, Gilbane continues to deliver innovative building solutions – from state-of-the-art high-rises to LEED-certified sustainable buildings. Comprised of over 3,000 multidisciplinary professionals operating in 45 offices worldwide, its teams deliver complex, geographically dispersed projects across the U.S. and internationally in countries such as Japan, Ireland, and Mexico.
 
Across the globe, Gilbane's best-in-class teams remain committed to the highest standards of quality with a commitment to exceed clients' expectation Client advocacy is the cornerstone of Gilbane's tagline, Building More Than Buildings.
As a people-focused organization, the firm builds its client relationships on trust, continuous improvement, innovative solutions, and teamwork. Repeat work driven by long-term relationships is the foundation of its business.

For more information, visit gilbaneco.com.
Return to Index.
For reprint and licensing requests for this article, CLICK HERE.