Women of Influence- Health Care: Demetria Malloy
Wednesday, March 31, 2021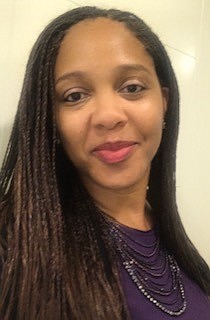 Demetria Malloy
Plan Performance Medical Director (state)
Anthem Blue Cross

Dr. Demetria Malloy serves as the Plan Performance medical director for Anthem Blue Cross' Medicaid team.  She is the clinical subject matter expert on clinical team collaborations with Anthem's contracted provider groups, hospitals and ancillary services, as well as telehealth/digital solutions and innovative care.

Dr. Malloy led the creation of a mobile unit clinical team that successfully connected with high-risk disconnected patients, and helped connect them long term to their primary care provider.  Over 700 previously unengaged patients who often received disjointed care in emergency room settings were successfully connected to ongoing outpatient care since the fall of 2019.  Dr. Malloy led a team that successfully deployed a community-based doula pilot program as part of Anthem's Maternal Birth Equity Program.  Twenty-five high-risk women successfully gave birth to full-term babies, defying predicted statistics.  Expansion of the program is occurring in 2021.
Return to Index
For reprint and licensing requests for this article, CLICK HERE.