Boingo Wireless Acquired for $854 Million
Monday, March 1, 2021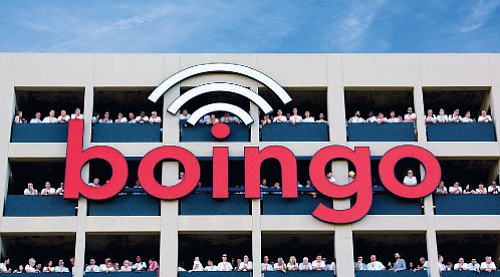 Westwood-based wireless internet provider Boingo Wireless Inc. announced March 1 that it is set to be acquired by an affiliate of investment firm Digital Colony Management in a deal valued at $854 million.
Boingo, which is now a publicly traded company on the Nasdaq, said it had reached a definitive agreement with the Florida-based firm that would move it into private ownership.
The transaction is expected to close in the second quarter of 2021, with Digital Colony purchasing all of Boingo's outstanding shares at a per-share price of $14. The price represents a 23% premium on Boingo's Feb. 26 closing price. Digital Colony will also assume debt obligations amounting to $199 million, Boingo said.
Boingo Chief Executive Mike Finley said in a statement that the company was "pleased to have reached this agreement," which he said would "deliver significant and immediate value" to stockholders.
"We believe Digital Colony's expertise owning and operating digital infrastructure businesses, combined with its relationships, resources and access to long-term, private capital markets, will provide greater flexibility for Boingo to continue advancing its business strategy," Finley added.
Boingo, which launched in 2001, provides wireless internet coverage at airports, sports arenas, apartment complexes and other properties with a high concentration of users. According to the company, it provides wireless connectivity to customers at more than 1 million hotspots globally.
Boingo went public in 2011 and as of March 1 had a market capitalization of just over $626 million. 
The company also revealed its full-year 2020 financial results, which showed a 10% decline in year-over-year revenue — though the company's earnings before interest, taxes, depreciation and amortization rose slightly over 2019 levels.
According to the company, "headwinds resulting from Covid-19" forced several projects to be delayed and sped up an "anticipated decline" in sales of Boingo's retail and advertising products.
For reprint and licensing requests for this article, CLICK HERE.