2021 CRE AWARDS: TENANT IMPROVEMENT
Custom Content by the Los Angeles Business Journal
Monday, March 1, 2021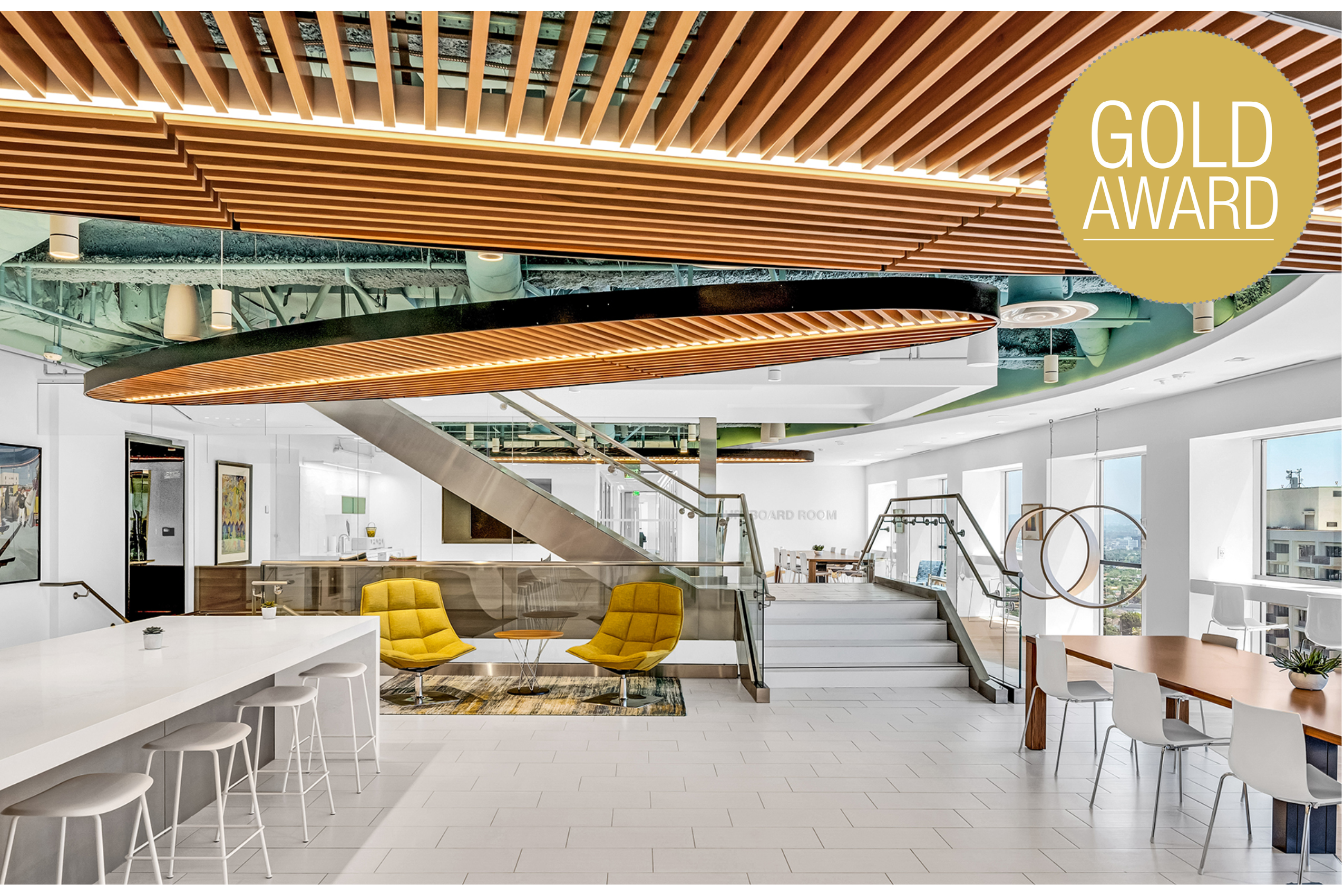 MANATT, PHELPS & PHILLIPS
Location: 
2049 Century Park East, Flrs 4 & 14-17, Los Angeles
Developer:
Gardiner & Theobald
Contractor:
Clune Construction
Architect:
OPX and Wolcott Architecture
In 2018, Manatt, Phelps & Phillips made the forward-thinking decision to relocate its Los Angeles headquarters to a modern, state-of-the-art space with collaboration as a focus. The firm undertook the design of a five-floor, 116,000 square-foot headquarters project that mirrored its own spirit of innovation. Manatt envisioned an airy and modern environment with state-of-the-art technology that moved well beyond the traditional image of a professional services firm and aligned with its role as advisor to the disruptors and disrupted.
Uniformity of office size allows flexibility and efficient use of the real estate footprint, in line with evolving trends in the industry.
The project consisted of several core elements: an open-floor plan on the fourth floor; an open interconnecting staircase as the central anchor of the project, which features glass and stainless steel railings; a conference center on the 14th floor, and the main professional floors on the 15th- 17th floors. The staircase, originally enclosed, was opened and extended to connect the professional floors.
The design emulates the California landscape by creating large "heart" spaces around the open stair, and each floor has a dedicated theme and purpose.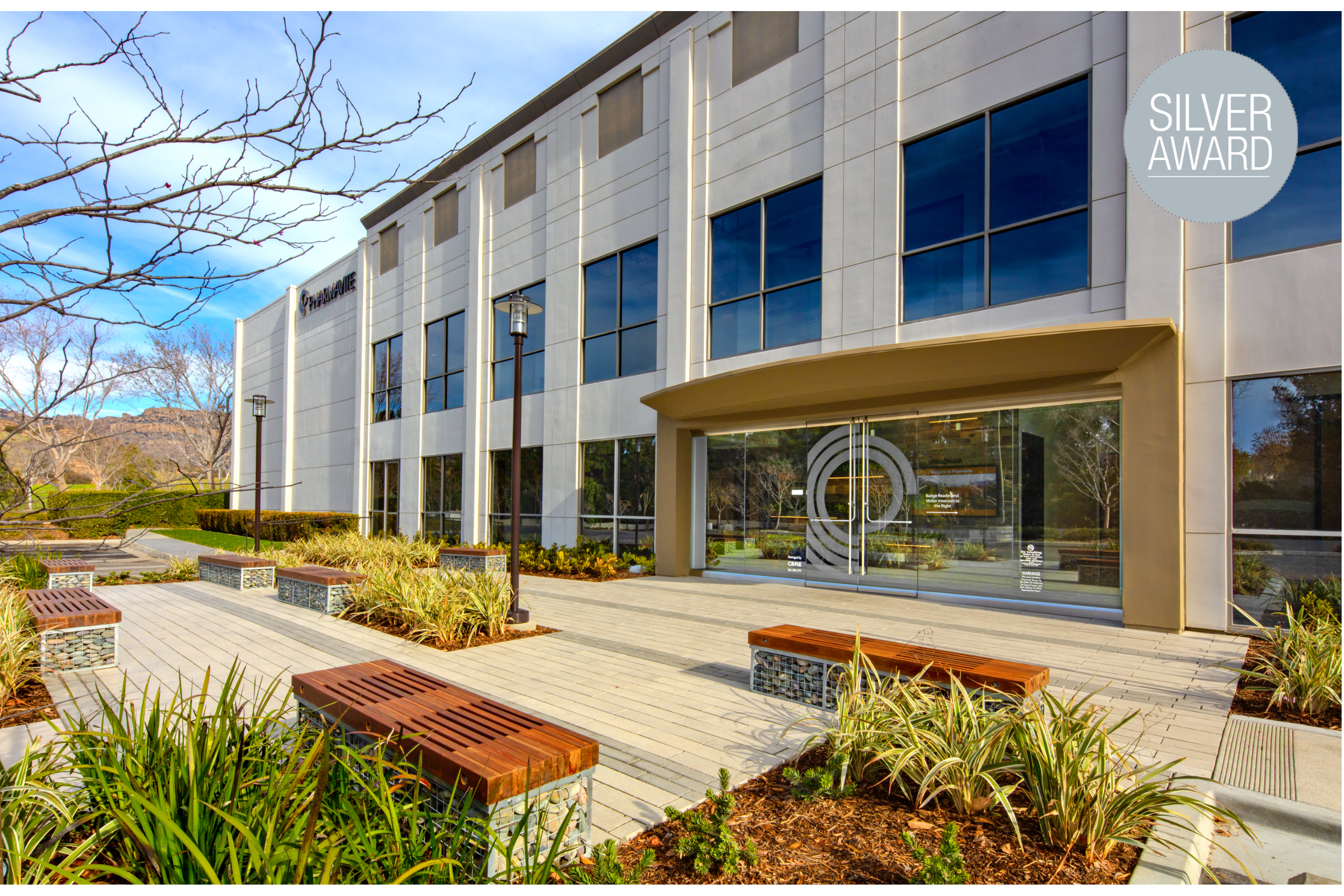 PHARMAVITE HEADQUARTERSLocation:
8531 Fallbrook Avenue, West Hills
Developer: 
Pharmavite
Contractor: 
Howard Building Corporation
Architect: 
HOK
Having outgrown its former Northridge headquarters, Pharmavite has relocated to a two-story, 95,000 square foot leased building in nearby West Hills. True to the mission to promote better health worldwide, the new headquarters will be both LEED and WELL certified. In a marked departure from the previous hierarchical, office-intensive environment, all staff are assigned to open workstations which are organized into departmental neighborhoods. Enclosed, shared huddle rooms provide the boundaries for the neighborhoods and will accommodate work requiring more privacy.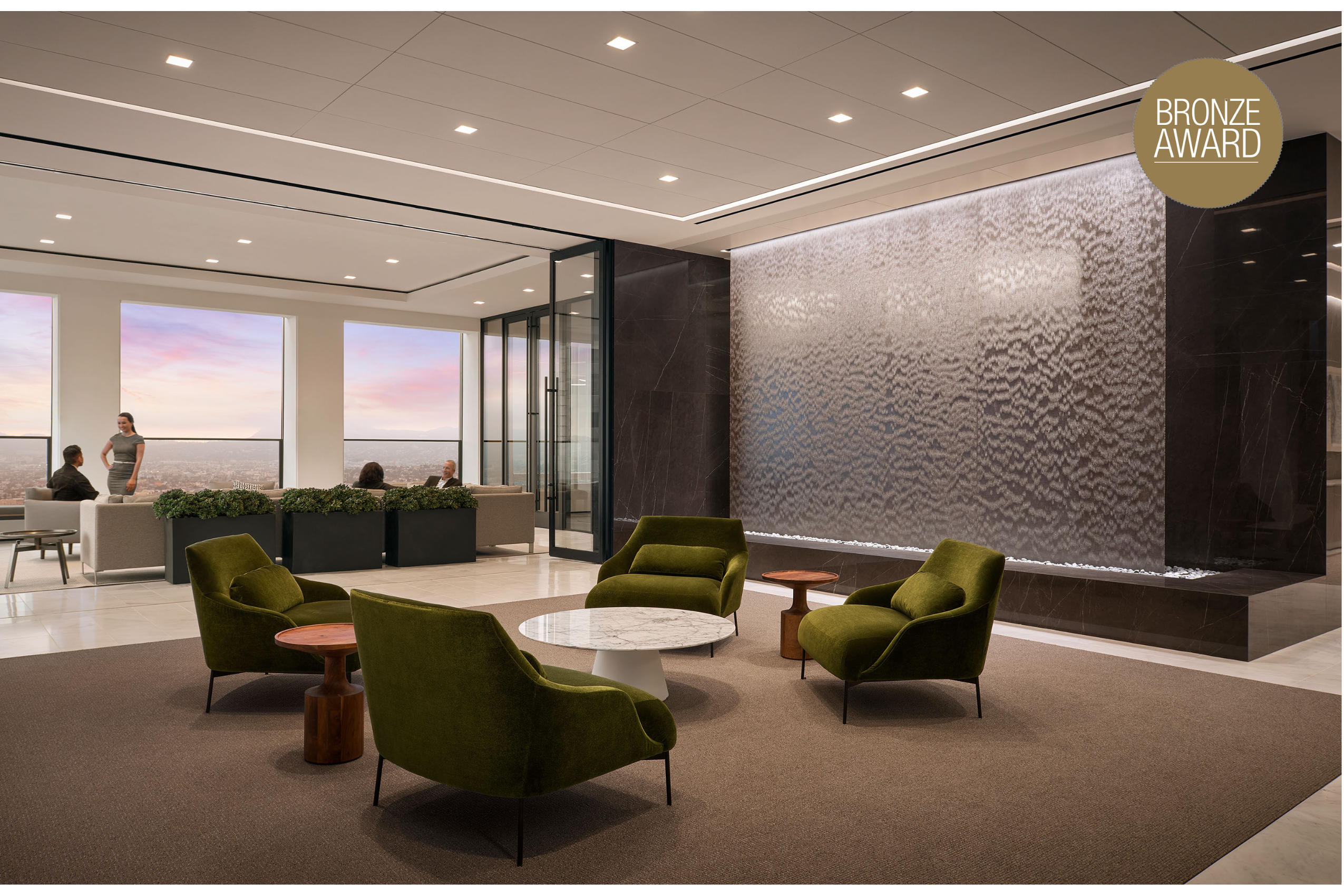 CONFIDENTIAL LAW FIRMLocation:
555 S. Flower Street, Los Angeles
Contractor:
Taslimi Construction
Architect:
Gensler
This law firm wanted to add significant elements that transformed the workplace and enriched the experience of attorneys. Key was modifying one of LA's oldest high-rises, built in 1972, by constructing two outdoor terraces with fully operable walls. This inside-outside dynamic allows for a respite 37 floors above the city streets of downtown with inspiring views and fresh air, and a way to invite the energy of the city into the workplace. Bright walls serve as a minimal backdrop to the design features of the space, picking up subtle tones from the natural daylight entering the office.
Return to CRE recap
For reprint and licensing requests for this article, CLICK HERE.