2021 CRE AWARDS: OFFICE
Custom Content by the Los Angeles Business Journal
Monday, March 1, 2021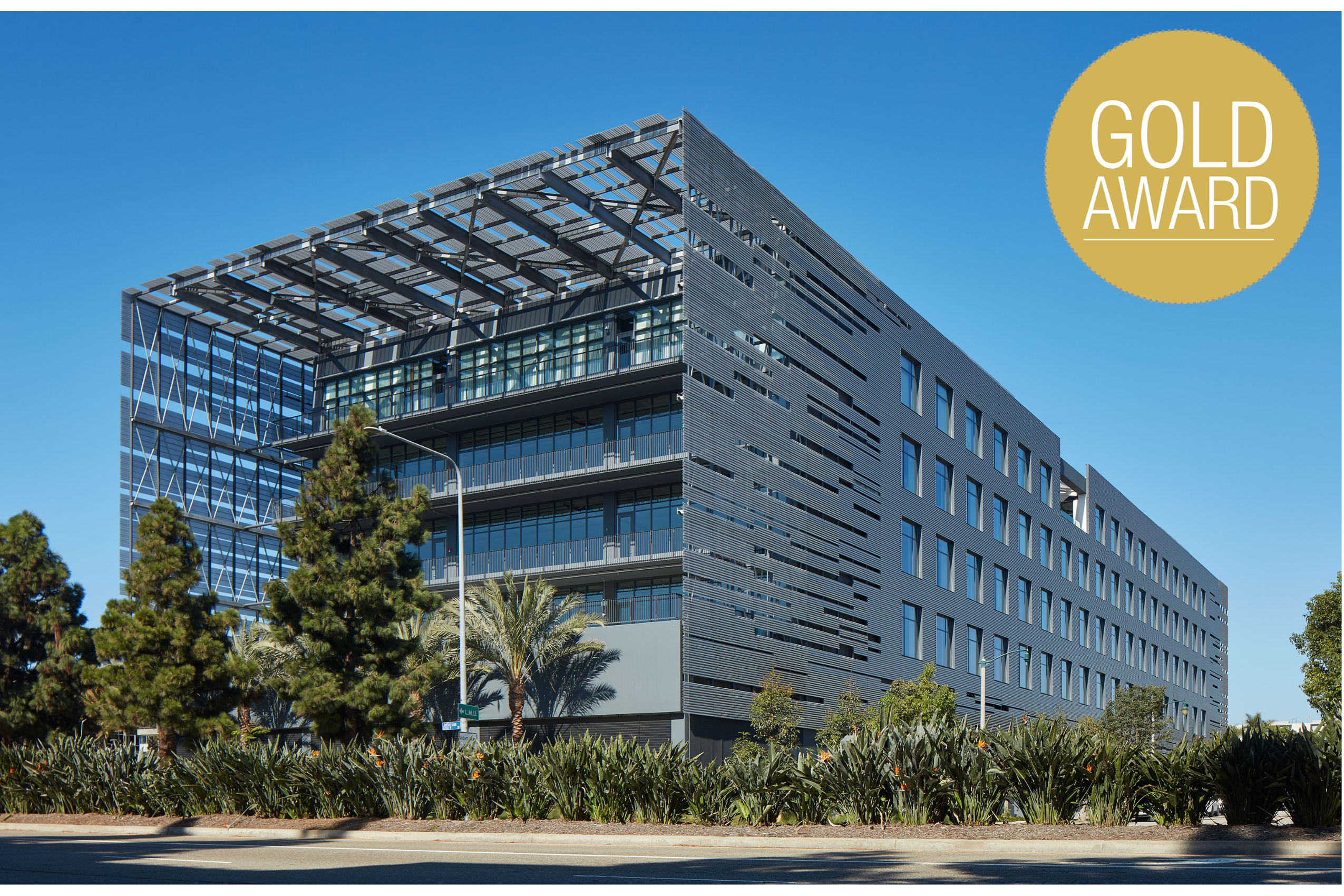 WATER'S EDGE III
Location:
5533 EA Way, Playa Vista
Developer:
Marshall Property & Development, LLC
Contractor:
McCarthy Building Companies, Inc.
Architect:
SPF:architects
The Water's Edge III building is the newest state-of-the-art office building to the Water's Edge campus. This eight-level core & shell office building is approximately 161,000 square feet but grossing at approximately 407,276 square feet with a LEED Gold Design. Water's Edge III has an exterior skin of custom-made corrugated aluminum and the latest variable refrigerant flow technology for heating and cooling. Every detail was carefully thought out with the end user in mind.  A new subterranean parking garage adds four levels of parking with two below-grade parking levels and two above-grade level parking. The pre-existing soccer field was relocated from the south end of the campus to the top of the new parking structure as a brand-new artificial turf athletic field. NIKE is currently occupying the top two levels of the four level core & shell.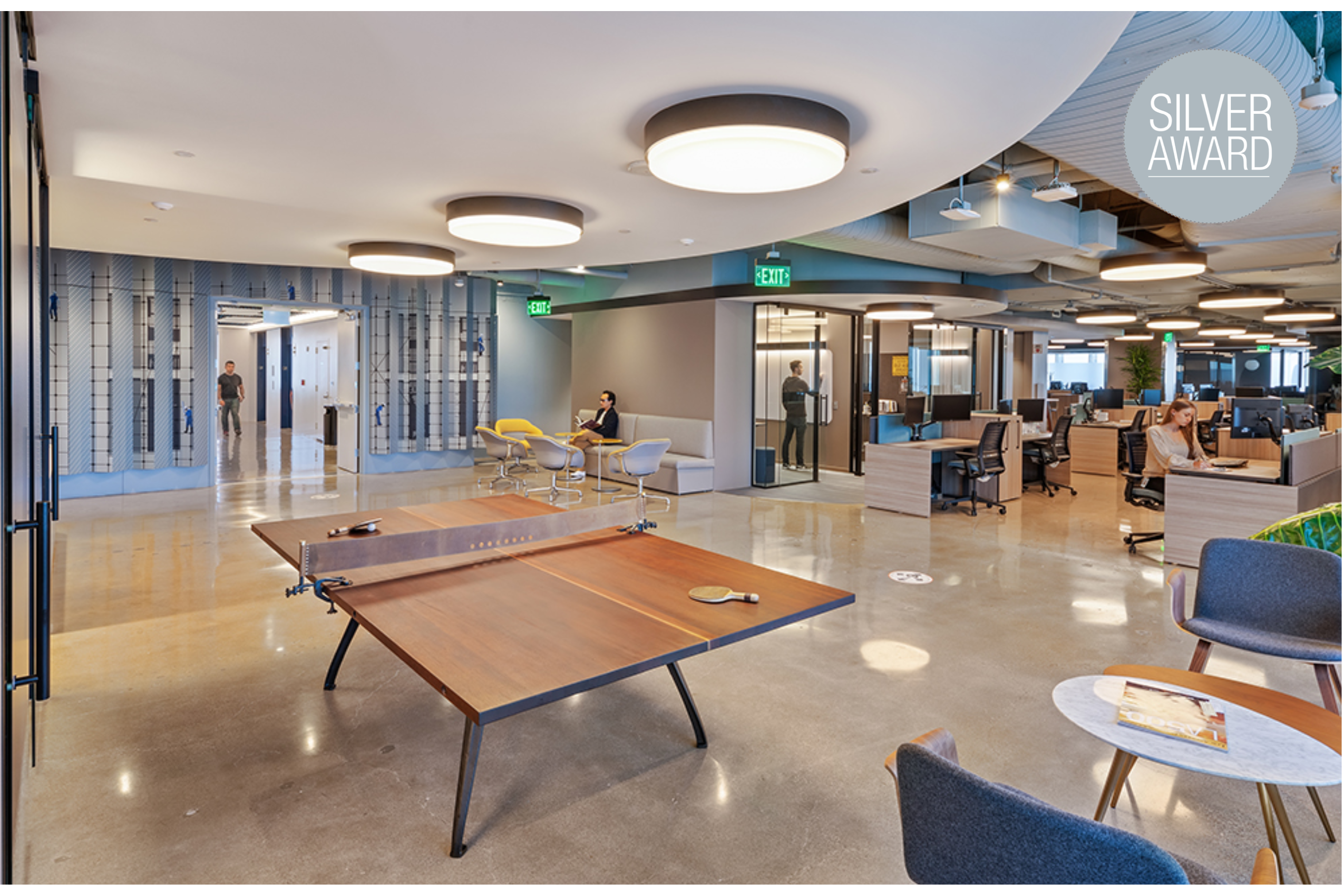 SWINERTON DTLA HQ NEW OFFICELocation:
1150 S. Olive Street, Los Angeles
Developer: 
Swinerton
Contractor: 
Swinerton
Architect:
Shimoda Design Group
The new Swinerton Downtown office is equipped with state-of-the-art technology to monitor, control and augment the environment to support the myriad of office activities and user comfort.  From the first space plan to promote transparency and teamwork to the selection of the sustainable materials and furnishings, each detail was thoughtfully implemented to cultivate the company culture, core values and wellbeing. The 20,000-square-foot office provides a creative, integrated space with a collaborative environment for employees and business partners. The open space layout provides integrated meeting spaces and lounging areas, along with several closed door meeting rooms and offices.
ARROWHEAD PHARMACEUTICALSLocation:
177 E. Colorado Boulevard, Pasadena
Developer: 
Rock Hill Management
Contractor:
JDM
Architect:
Moshiri Associates
Moshiri Associates created a rustic modern interior space for Arrowhead Pharmaceuticals HQ. Arrowhead's Los Angeles location is located within a high rise in Old Pasadena. Exposed ceilings and concrete floors meet rustic lighting, furniture, and other floor finishes like weathered tile and hardwood, spanning two floors with interconnecting stairs. The space was designed with almost 95% private offices - with health and safety conscious design in mind. The vision was to build a relaxing yet professional space for the staff to enjoy, and it was designed around the staff lounge where employees meet to collaborate and build team synergy.  
Return to CRE recap
For reprint and licensing requests for this article, CLICK HERE.