2021 Nonprofit Executive of the Year Honoree: Julie Fleshman
Custom Content by the Los Angeles Business Journal
Tuesday, April 27, 2021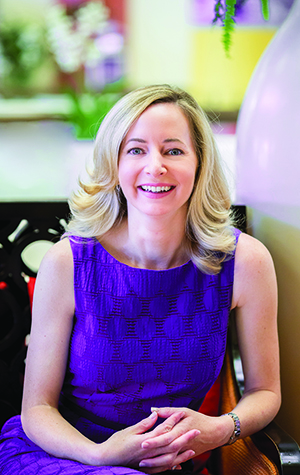 JULIE FLESHMAN

President and CEO
Pancreatic Cancer Action Network (PanCAN)

Julie Fleshman, JD, MBA is president & CEO of Pancreatic Cancer Action Network (PanCAN), the leading patient advocacy organization committed to fighting the world's deadliest cancer. Fleshman, who lost her father to pancreatic cancer in 1999, has made it her mission to change the course of the disease and improve patient outcomes. She oversees PanCAN's fundraising for medical research and vital resources in support of patients and their families.

Fleshman started with PanCAN in 2000 as the first full-time staff member and executive director. In the past 20 years under her leadership, PanCAN has grown from an organization of one with $228,000 in revenue to an annual budget of more than $40 million with 150 employees. Her journey, which began to honor her father, has evolved into a passionate and rewarding career allowing her to help pancreatic cancer patients live longer and healthier lives.

PanCAN drives progress through awareness, research funding, and access to significant resources and information. Broader disease awareness results in earlier detection and better patient outcomes. Last November marked PanCAN's most successful annual Pancreatic Cancer Awareness Month campaign to date as spokesperson Mindy Kaling helped deliver record page views and donations. Clinical research funding is another essential element. Innovative drug development is our best hope for extending survival and potentially curing those diagnosed at a later stage of disease. Since 2003, under Fleshman's stewardship, PanCAN has provided approximately $126 million in pancreatic cancer research grants, including $23 million of funding last year alone.
Return to Event Recap page
For reprint and licensing requests for this article, CLICK HERE.