2021 Business Angel of the Year Honoree: Rebecca Rothstein
Custom Content by the Los Angeles Business Journal
Tuesday, April 27, 2021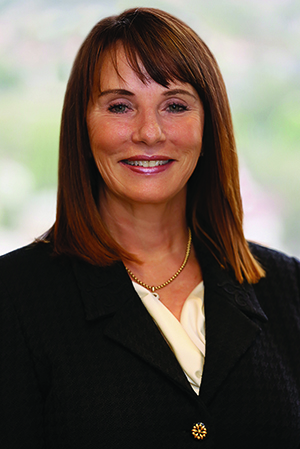 REBECCA ROTHSTEIN
Chairman of the Board & Founder, Teen Cancer America
Managing Director Wealth Management, Merrill Lynch

Despite running an extremely successful Beverly Hills financial advisor business working with high net worth individuals and institutions, helping them advance their wealth management goals, Rothstein always finds time to devote 30 volunteer hours a week to guiding Teen Cancer America as chairman of the board. She was approached by Roger Daltrey of The Who to spearhead an initiative that would bring specialized care, facilities, and resources to teens and young adults with cancer. Despite her unrelenting schedule, she formed a group to launch this innovative concept.

Since 2012, TCA has raised over 20 million dollars, most of which was raised by Rothstein working with Daltrey to host premiere music events in Los Angeles homes. TCA has established 42 hospital partners across 19 states, and served over 70,000 young people and their families. Rothstein's dedication to this project has transformed a mere idea into the preeminent adolescent and young adult cancer nonprofit in the United States. She also served on the UCLA Health Board. She is also a board member of the Early Childhood Partial Hospitalization Program at UCLA, which helps children who have been diagnosed with autism, developmental disabilities, and behavior disorders.

Rothstein is a change agent who has dedicated her volunteer work to serving teens and young people in Los Angeles and beyond. She supports Teen Cancer America with a significant contribution of her time, connections and with financial donations. TCA would not exist without her. She has positively enriched the lives of thousands of Angeleno teenagers with her tireless work.
Return to Event Recap page
For reprint and licensing requests for this article, CLICK HERE.