Health Care Panel & Awards: RESEARCH ORGANIZATION OF THE YEAR
Custom Content by the Los Angeles Business Journal
Thursday, September 3, 2020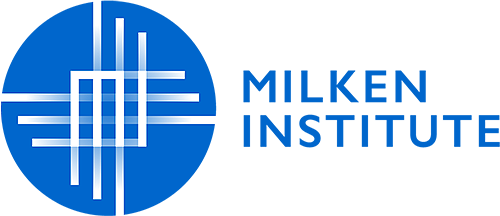 MILKEN INSTITUTE
COVID-19 has changed the game for every sector of society – businesses shuttered, schools canceled, travel and tourism suspended, and a health-care system stretched to its breaking point. While the death toll mounts, and new cases are surging on a nearly daily basis, one thing has held true since day one of the pandemic – policymakers, biomedical researchers, media, and the public have been in desperate need of clear, concise, and objective information about the scope of this crisis. Most critically, they have sought guidance on the vaccines and treatments that are in the pipeline, as a way to help inform their approaches to the virus across all sectors of society. FasterCures, a center of the Milken Institute, responded to this need early in the pandemic with the most comprehensive vaccine and treatment tracker available today. At its core, FasterCures helps lower barriers to progress in biomedical innovation to save lives, and COVID-19 is a call-to-action for us all. In a rapid pace, our team of PhD-level researchers, designers, and data experts, developed our tracker to answer key questions, including: Which therapies and vaccines are in the pipeline? Who is sponsoring these efforts? At which stage in development are these therapies? FasterCures condensed thousands of data points into a usable, open-source tool that answers those key questions, and ultimately, creates a vital public service during a time of great uncertainty.
As a nonpartisan, nonprofit think tank, the Milken Institute's mission is to use our powerful platforms to help people build meaningful lives and create ever-expanding opportunities for themselves and their broader communities. However, none of that is possible without health and a shared commitment to rising to the challenges that COVID-19 has placed before us. Through these tools, Milken Institute offers accurate, timely information that centralizes and amplifies a shared humanity.
For reprint and licensing requests for this article, CLICK HERE.