Health Care Panel & Awards: ONELEGACY
Custom Content by the Los Angeles Business Journal
Thursday, September 3, 2020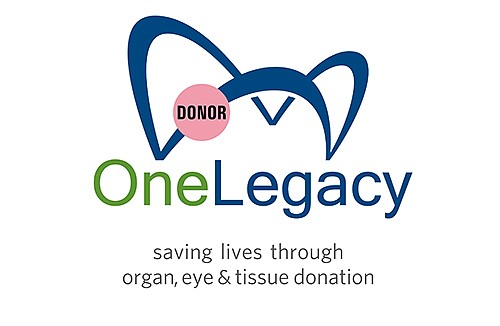 ONELEGACY
As the greater Los Angeles community and the world have adjusted to the realities of the coronavirus, the lifesaving purpose of organ donation and transplantation has continued. Leading that effort is Los Angeles-based OneLegacy, the not-for-profit organ, eye and tissue agency serving the greater Southern California region. The region includes seven counties, more than 200 hospitals, 11 transplant centers and a diverse population of nearly 20 million. During the pandemic, OneLegacy's clinical professionals continue to support families, manage donors, and recover organs for transplant. As a result, while some regions of the country substantially shut down donation and transplantation due to COVID-19, OneLegacy is on pace for a 10+% increase in organ donation over last year's record-setting numbers. OneLegacy accomplished this by collaborating with our communities' hospitals to ensure that the lives of desperately waiting recipients were prioritized as highly as COVID-19 patients; enabling life-saving services to both critical patient groups, while fulfilling the wishes of donors and their families. Continuing this lifesaving work has required practice modifications to ensure the health and safety of recipients, family members, and healthcare staff. It has also required OneLegacy to confront extraordinary challenges, including the needs of transplant centers and donor hospitals to free up ICU beds, ventilators and staff for COVID-19 patients, all of which normally support organ donors. As such, OneLegacy made arrangements to transport organ donors to its Redlands Recovery Center, transfer donors to less-impacted facilities, and work with hospitals to recover organs more rapidly than usual.

OneLegacy's performance during these unprecedented times is the latest chapter in the organization's incredible success story. In 2019 OneLegacy recovered a record number of 557 organ donors that resulted in the transplant of 1,619 organs. Today, OneLegacy's deceased donor transplant rate is higher than any country in the world outside the United States.
For reprint and licensing requests for this article, CLICK HERE.