LA500 2020: Construction & Architecture
Monday, May 25, 2020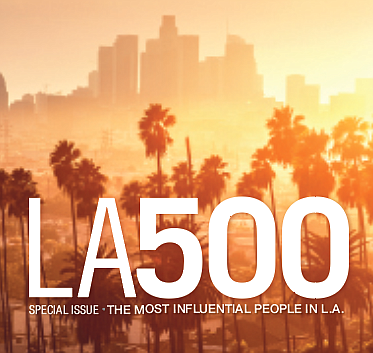 Batrack, Dan — Tetra Tech Inc.
THE LATEST:  As part of a push toward higher-margin consulting work in the past year, Batrack's Pasadena-based engineering, environmental services and technology consulting firm acquired eGlobalTech and Segue Technologies, Washington D.C.-based information technology companies with major federal government IT and data-analytics contracts. Tetra Tech also acquired WYG PLC, a British environment and development consulting firm. In addition, the company continued to rack up major contracts, mostly with the federal government, including a $125 million emergency services pact with the U.S. Postal Service and a $45 million architectural and engineering services accord with the U.S. Army Corps of Engineers.
BACKGROUND:  Batrack joined Tetra Tech in 1980 and rose through the executive ranks before being named chief executive in 2005 and chairman in 2008. During his four decades with the company, he has managed complex programs for small companies and Fortune 500 clients in the United States and abroad. Batrack holds a bachelor's degree in business administration from the University of Washington.
YEARS ON THE LA500: 3
Bernards, Doug — Bernards Bros. Inc.
THE LATEST:  Bernards' company completed work in November on a new patient tower at Henry Mayo Newhall Hospital in Valencia. The previous month, a construction team managed by Bernards topped out the superstructure for a new 60,000-foot complex for the Yorba Linda Library and Cultural Arts Center. Last summer, electric-vehicle maker Faraday Future chose Bernards as the general contractor for a 1 million-square-foot factory in Hanford. Also, Bernards' recently completed 516-unit multifamily project Residences at Pacific City in Huntington Beach won the Multifamily Community of the Year award from the California Building Industry Association.
BACKGROUND: Co-founded in 1974 by brothers Doug, Greg and Jeff Bernards, the construction management company works on large-scale projects such as the Rose Bowl renovation; theme parks such as Legoland, Disneyland and Universal Studios; and facilities on the campuses of USC, Claremont McKenna College and Crafton Hills College in Yucaipa.
YEARS ON THE LA500: 5
Burke, Michael — AECOM
THE LATEST: It's been a tumultuous year for Burke and his giant Century City-based engineering, construction and infrastructure company. Facing pressure from activist investor Starboard Value, Burke in October moved to sell AECOM's management services unit for $2.4 billion to affiliates of American Securities and Lindsay Goldberg; that deal closed Jan. 31. Simultaneously, Burke agreed to step down as chief executive and chairman in March. But on March 24, as the Covid-19 pandemic worsened, AECOM announced Burke would stay on until a successor is named. The company and partner Turner Construction Co. are nearing completion — now set for late summer — of SoFi Stadium in Inglewood.
BACKGROUND: Burke has been with AECOM since 2005 and was named chief executive in 2014. He directed the company's 2007 initial public offering and led its $6 billion acquisition of URS Corp. in 2014. Burke previously served as Western area managing partner at KPMG, which he joined in 1990. AECOM had 86,000 employees in more than 150 countries and $20.7 billion in revenue at the end of its fiscal year in September. As of May 11, AECOM's market cap was $5.6 billion.
YEARS ON THE LA500: 5
Cohen, Andrew — Gensler
THE LATEST:  Construction was completed in December on the Metropolis project in downtown Los Angeles, which Gensler designed for developer Greenland USA. Work was also finished late last year on the Gensler-designed Benton Museum of Art at Pomona College. In addition, Gensler is designing the 35-acre AltaSea "innovation campus" project at the Port of Los Angeles.
BACKGROUND:  Cohen works in the downtown L.A. office of the San Francisco-based architectural firm. He oversees Gensler's global platform and day-to-day operations, including more than 6,300 people working across 50 offices and serving clients in more than 120 countries. As leader of Gensler's Design & Innovation Committee, Cohen spearheads design-excellence strategies across the company. A graduate of the Pratt Institute and a registered architect, Cohen is a member of the Young Presidents' Organization and sits on the board of the UCLA Institute of the Environment and Sustainability.
YEARS ON THE LA500: 5
Derhake, Joseph — Partner Engineering and Science Inc.
THE LATEST:  Partner Engineering and Science recently completed environmental assessment and construction risk management for the world's tallest modular hotel building, Marriott's 26-story AC Hotel NoMad, now under construction in New York. The modular rooms are being built in a factory in Poland. Partner also recently completed document and cost review, contractor evaluation, and construction monitoring for the 38-story, 412,000-square-foot Virgin Hotel that was completed in December in Manhattan.
BACKGROUND:  Derhake founded Partner Engineering and Science 10 years ago with 10 employees; the firm now employs more than 700. Partner provides engineering and environmental services, including sub-surface investigations and site remediation as well as energy consulting and design services for development projects. In 2018, Partner Engineering acquired Las Vegas-based Nevada Construction Services Inc. Derhake has more than 25 years of experience in engineering and real estate. He holds an MBA from USC and a BS in civil engineering from Michigan State.
YEARS ON THE LA500: 3
Donohue, Tom — Suffolk Construction Co. Inc.
THE LATEST:  In February, Suffolk completed construction-management services for MacFarlane Partners' Park Fifth project, a 24-story tower overlooking downtown's Pershing Square. Suffolk is currently managing construction on Brookfield Properties' downtown Axis residential project. Its two towers will offer a total of 291 units. Suffolk has also been tapped for construction management on Lightstone Group's Fig & Pico project, which consists of two hotel towers containing a total of 1,130 rooms adjacent to the Convention Center.
BACKGROUND:  Donohue joined Boston-based Suffolk Construction in March 2019 to lead the company's Southern California operations. He has spent 25 years in the industry and previously worked with Turner Construction in several roles, including vice president and general manager, business development manager, and division manager. Donohue also serves on the board of Kidsave and has helped to raise more than $400,000 for the charity. He holds an architecture degree from USC.
YEARS ON THE LA500: 2
Finn, John — W.E. O'Neil
THE LATEST: In February, W.E. O'Neil's Los Angeles crews broke ground on the Variel, an eight-story senior living community in Woodland Hills' Warner Center. In September, the company completed construction of Next on Lex, a 468,000-square-foot mixed-use development in downtown Glendale. Other local projects: NoHo West, the redevelopment of the 17-acre Laurel Plaza Mall in North Hollywood; pre-construction services for Los Angeles Premium Outlets in Carson; and a 47,000-square-foot science building on the campus of Cal Lutheran University in Thousand Oaks. The firm recently wrapped up construction on the 220,000-square-foot 2nd and PCH outdoor mall in Long Beach.
BACKGROUND: Finn joined W.E. O'Neil Construction in 2001, rising to vice president in 2005, when he opened the firm's Ontario office. He assumed his current post in 2014. W.E. O'Neil Construction was established in 1925. It is now a subsidiary of Chicago-based O'Neil Industries, which also has operating divisions in Chicago; locations in Los Angeles, Ontario, San Diego; Denver; Nashville, Phoenix and Tucson, Ariz.
YEARS ON THE LA500: 1
Gehry, Frank — Gehry Partners
THE LATEST:  The Gehry-designed downtown project The Grand — a $1 billion development that will include retail, residential and hotel space — is underway after multiple delays. Completion is scheduled for 2021. Another Gehry project under construction is Worthe Real Estate Group's Burbank Studios Lot redevelopment, with nearly 900,000 square feet of studio space for multiple tenants. Construction is still pending for the Gehry-designed 8150 Sunset Blvd., a mixed-use 2.5-acre project from Townscape Partners that calls for five buildings with 229 housing units, up to 65,000 square feet of commercial space and pedestrian plazas.
BACKGROUND:  Gehry, the 91-year-old Pritzker Prize-winning architect, established his practice in 1962 in Los Angeles. His current architectural partnership, Gehry Partners, was formed in 2011. Gehry is known for his innovative and unconventional designs, many of which use new materials and are often described as sculptural rather than structural. He personally designs and directs each project, which include academic, commercial, museum, performance and residential spaces around the world.
YEARS ON THE LA500: 5
Haj, Ray — Swinerton Builders
THE LATEST: Swinerton Builders has had a busy 12 months in Los Angeles, particularly at local airports. In February, Swinerton's design-build contract with the city of Long Beach for terminal improvements at Long Beach Airport grew by $21 million to $80 million. Last November, a Swinerton-led construction team guided the first foundation pour for the Intermodal Transportation Facility-West parking structure near Los Angeles International Airport, a major milestone for Swinerton, which landed the $209 million contract in 2018.
BACKGROUND: Haj in January replaced David Callis as Swinerton's Southern California region manager, overseeing operations in Los Angeles, Orange and San Diego counties. Callis had been promoted to president of San Francisco-based Swinerton. Haj joined Swinerton's L.A. office in 2001, working his way up the company ranks to the post of division manager for Los Angeles in 2015. He also serves on the board of directors for Swinerton Builders and its corporate parent, Swinerton Inc.
YEARS ON THE LA500: 1
Jernigan, Rob — Gensler
THE LATEST:  Jernigan is the regional boss for San Francisco-based architectural firm Gensler. Several Los Angeles area projects designed by Gensler have recently been completed, including Greenland USA's Metropolis mixed-use project downtown and the Benton Museum of Art at Pomona College. Jernigan and Gensler are also currently working on several shelter and supportive housing projects for the homeless in Los Angeles.
BACKGROUND:  As co-regional managing principal for Gensler's Southwest Region, Jernigan oversees the firm's offices in Los Angeles, San Diego, Newport Beach, Phoenix, Las Vegas and Denver. He also serves on Gensler's board. Jernigan's work for Gensler includes C3 in Culver City, Banc of California Stadium in Exposition Park, the Ritz-Carlton Hotel & Residences and JW Marriott at L.A. Live, The Broad museum and ICON at Sunset Bronson Studios. Jernigan is a fellow of the American Institute of Architects and a member of the Urban Land Institute.
YEARS ON THE LA500: 5
Maltzan, Michael — Michael Maltzan Architecture Inc.
THE LATEST:  MMA in March announced that it has begun design for the Alvidrez, a 14-story tower on downtown's Skid Row containing 150 studio apartments and support spaces on the ground floor. The firm has also been doing design work for two multi-year projects at local art institutions that have yet to begin construction: the Westwood-based Hammer Museum's expansion and renovation, which will add 40,000 square feet of newly acquired space; and the master plan to transform the downtown Pasadena campus of the ArtCenter College of Design.
BACKGROUND:  Founded in 1995, MMA has often experimented with new forms and materials. Replicas of his designs can be found in museums and art collections. Maltzan holds degrees in architecture and fine arts from the Rhode Island School of Design and a Master of Architecture from Harvard University. He is a fellow of the American Institute of Architecture and a recipient of the American Academy of Arts and Letters Architecture Award.
YEARS ON THE LA500: 5
Martin, Christopher — AC Martin Partners Inc.
THE LATEST:  Martin's architecture firm recently completed work on the Parker Laboratory at Caltech, which focuses on the genetic, genomic and neurobiological basis of symbiotic interactions in animals. In late 2018, the AC Martin Partners-designed Keck Center for Science and Engineering opened on the campus of Chapman University in Orange.
BACKGROUND:  Christopher Martin is the third generation of the Martin family to helm the company since its founding in 1906. He joined the firm in 1970. His son Patrick is also in the family business, which has designed a number of high-profile projects across Los Angeles, including the Wilshire Grand, a mixed-use project with a 73-story tower. Martin is on the board of the Los Angeles Area Chamber of Commerce, the Los Angeles County Economic Development Corp. and Children's Hospital Los Angeles. He was a founding member of the Los Angeles Business Improvement District, the largest such district in the nation.
YEARS ON THE LA500: 5
Martinkovic, Paul — Jerde Partnership Inc.
THE LATEST: Last year, Jerde Partnership acquired Chinatown-based landscape and architecture design firm Superjacent. (Financial terms of the deal were not disclosed.) Jerde also launched UrbanCore, which offers predevelopment services. In November, Jerde was tapped by the Rose Bowl Operating Co. to re-envision the property around the Pasadena stadium. The firm is also working on a redesign of the Howard Hughes Center in Westchester.
BACKGROUND: Martinkovic joined Jerde in 1990. One of his many executive posts with the firm was as shareholder in charge of the Shanghai and Moscow offices. He rose through the ranks, becoming co-chief executive and then, in October 2018, the sole chief executive. Jerde was founded in 1977 by the late Jon Jerde and rose to international prominence with its design work for the 1984 Summer Olympic Games in Los Angeles. After a long tenure in Venice Beach, the firm moved downtown in 2018.
YEARS ON THE LA500: 1
McLarand, Carl — MVE and Partners Inc.
THE LATEST:  Construction is set for completion late this year on the MVE-designed Curson Residences, a 21-story, 285-residential-unit tower being developed by J.H. Snyder Co. across from the La Brea Tar Pits. Nearby, construction started in September on the MVE-designed Nexen project in Koreatown, which is being developed by Jamison Services Inc. and Chinese development firm City Century. The seven-story project will include 228 residential units and 7,800 square feet of ground floor retail near the corner of Seventh Street and Vermont Avenue.
BACKGROUND:  McLarand founded architecture firm MVE in 1974. Among the firm's notable designs in Southern California are the Water Garden in Santa Monica, the MTA Building downtown, Wilshire Courtyard in Miracle Mile, and the Grace and Griffin towers downtown. A USC graduate, McLarand holds professional affiliations with the American Institute of Architects, Urban Land Institute, National Association of Home Builders, Building Industry Association and Home Builders Council.
YEARS ON THE LA500: 2
McMains, Reed — Turner Construction Co.
THE LATEST: Turner Construction and joint venture partner AECOM are nearing completion on the $5 billion SoFi Stadium complex in Inglewood, the future home of the Los Angeles Rams and the Los Angeles Chargers. The stadium is set to open this summer. Turner is also nearing completion on the $1.6 billion northern section of the Midfield Satellite Concourse at Los Angeles International Airport, also set to open this summer.
BACKGROUND: Before assuming his current position in 2018, McMains served as Turner's manager of business development for Southern California and as a project executive for several commercial and entertainment projects, most recently as construction executive for SoFi Stadium. He is now responsible for the firm's Southern California business unit, which completes about $900 million in construction volume annually. Besides the stadium and airport terminal, Turner is also working on the redevelopment of Brookfield Properties' California Market Center, or CalMart, a 1.8-million-square-foot mixed-use complex in downtown Los Angeles.
YEARS ON THE LA500: 1
Mezger, Jeffrey — KB Home
THE LATEST:  In its fiscal 2019 ending in November, KB Home completed construction on 11,871 homes nationwide, generating $4.55 billion in revenue, despite a 5% drop in the average home sale price to $380,000. The company entered 2020 with a home construction backlog of $1.8 billion, a 26% increase over 2019. But with the onset of the coronavirus crisis in March, Mezger said in a statement that the company had begun to curtail land acquisition and future development until market conditions show improvement.
BACKGROUND:  Since joining KB Homes in 1993, Mezger has helped the develop the homebuilding company's strategy to focus on energy-efficient and environmentally conscious designs. A graduate of DePauw University, Mezger was the founding chair of the Leading Builders of America and serves on the High Production Builders Council of the National Association of Home Builders. He was inducted into the California Homebuilding Hall of Fame in 2012.
YEARS ON THE LA500: 5
Nichol, Eric — Moffatt & Nichol
THE LATEST:  In February, Nichol's global infrastructure advisory firm was selected as the lead planner and engineering firm for the Georgia Ports Authority's new 200-acre Savannah Container Terminal project. Major Moffatt & Nichol projects currently underway include the redesign of the Port of Long Beach's Middle Harbor and the 405 Freeway widening project in Orange County. The firm last year relocated its Long Beach headquarters to a 25,000-square-foot space at the Terminal at Douglas Park and opened a new office in Orange County.
BACKGROUND:  Eric Nichol is the grandson of Frank Nichol, who co-founded the civil infrastructure company in 1945 with John Moffat. Since taking the reins as chief executive in 2006, Nichol has helped the company more than double in size with 42 offices across seven countries. A structural and seismic engineering expert, Nichol is a past director of the Beavers, a heavy engineering construction organization. He also serves on the dean's advisory council for the engineering department at Cal State Long Beach.
YEARS ON THE LA500: 3
Roberts, Dana — CW Driver Cos.
THE LATEST: In December, C.W. Driver broke ground on a $50 million, 108,000-square-foot language arts and social science building at Orange Coast College that is expected to be completed in summer 2021. The project capped C.W. Driver's centennial year. The company also broke ground on two more school building projects and completed three others last year.
BACKGROUND: Roberts' first job as a teenager in 1970 was alongside his father, a supervisor at C.W. Driver, and he formally joined the company four years later. Roberts obtained an ownership stake in the company in 1981 and assumed full ownership in 1987 when the founding Driver family relinquished its control. Among the firm's notable local projects: renovation of the historic Warner Bros. Theatre in downtown's Jewelry District, the Beverly Hills Presbyterian Church and the Jonathan Club's Beach Club in Santa Monica.
YEARS ON THE LA500: 1
Soteropulos, Gust — Webcor Builders
THE LATEST: Webcor's current construction projects in Los Angeles include Woodridge Capital Partners' $2.5 billion Century Plaza project in Century City, which includes refurbishment of the hotel and construction of two 44-story condo towers; the 20-story Residences on Vine apartment tower, part of Kilroy Realty Corp.'s $450 million Academy on Vine project; Genton Property Group's Four Seasons Private Residences Los Angeles, consisting of 58 luxury condos next to the Four Seasons Hotel in Beverly Grove; and Brookfield Property Partners' 960 W. 7th Street project, a 56-story apartment tower in downtown Los Angeles.
BACKGROUND:  Soteropulos has since 2016 led the Southern California region for Webcor, a San Francisco-based construction-services firm with more than $2 billion in annual revenue. A member of the American Society of Civil Engineers, Soteropulos previously held executive posts at Swinerton Builders and international energy infrastructure company CB&I. The Midwest native attended Iowa State University and moved to Southern California more than 20 years ago.
YEARS ON THE LA500: 3
Tutor, Ronald — Tutor Perini Corp.
THE LATEST:  Tutor Perini is one of the largest civil engineering and construction firms in the nation, with $4.5 billion in revenue last year and a construction backlog of $11 billion. Among the firm's current major projects: L.A. Metro's Purple Line Extension, California's High-Speed Rail line in the Central Valley and City Center in Las Vegas.
BACKGROUND:  Tutor has served as chairman of the Sylmar-based civil engineering and building construction company since 1999 and as chief executive since 2000. He is a USC alum and board member and helped fund two buildings at the USC Viterbi School of Engineering. Tutor was also part of an investor group that purchased Miramax Films from the Walt Disney Co. in 2010 for $650 million; he sold his stake three years later to the Qatar Investment Authority for an undisclosed price.
YEARS ON THE LA500: 5
See the full LA500 list and features in the 2020 LA500 Special Edition.
For reprint and licensing requests for this article, CLICK HERE.