LA500 2020: Banks
Monday, May 25, 2020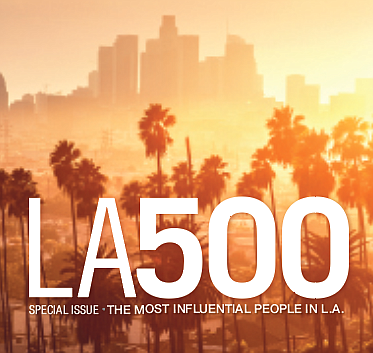 Anaya, Raul — Greater Los Angeles Bank of America Corp.
THE LATEST: Los Angeles continues to be a growth market for Bank of America's Commercial Banking segment, with the team expanding by nearly 20% over a two-year period. In addition to his role as president for BofA in greater Los Angeles, Anaya serves as the bank's Pacific Southwest Region executive for Commercial Banking, which encompasses California, Arizona, Nevada and Utah. Anaya will become board chairman of the Los Angeles Area Chamber of Commerce in January 2021.
BACKGROUND: Anaya helps set strategy for Bank of America's business lines and oversees more than 8,000 bank associates working in the region. Working with private and public companies, his teams of commercial bankers generate annual revenues ranging from $50 million to more than $2 billion. The bank's customers include companies in the consumer products, technology, entertainment, finance, and aerospace and defense industries. Anaya holds a BBA in finance from the University of Texas at Brownsville.
YEARS ON THE LA500: 5
Ardalan, Bita — Union Bank
THE LATEST: Last year, Ardalan created Union Bank's Commercial Credit Underwriting Center of Excellence, which combined the strength of the commercial bank's regional and centralized underwriting teams to consolidate the process under one leader. Ardalan is also leading efforts to review and implement new technologies and FinTech solutions to facilitate a faster and more effective end-to-end process from lead generation to portfolio management. In addition, she formulated a multi-year Business Banking expansion strategy and launched a Commercial Banking Advisory Council with nine team members to help guide strategic initiatives across the Commercial Bank.
BACKGROUND: Under Ardalan, the commercial-banking team services clients' needs in debt financing, depository and cash management, global trade, and foreign-currency exposure. She previously served as head of the financial institution's middle-market banking and helped found Union Bank's national specialized lending group. Ardalan serves on the Iranian-American Women Foundation's advisory board. She graduated from Williams College with a BS in economics and finance.
YEARS ON THE LA500: 4
Bagdasarian, Ed — Intrepid Investment Bankers
THE LATEST: Bagdasarian has remained at the helm of Intrepid following its sale to MUFG Union Bank last year. As chief executive, he is responsible for setting and executing the firm's growth strategy, which has grown its capabilities by leveraging the resources and expertise of its new parents, Union Bank and MUFG.
BACKGROUND: Bagdasarian's three-decade investment banking career includes deals in the consumer, health care, technology, manufacturing, industrial and business services sectors. He was one of the principal partners at Barrington Associates, helping to grow the specialty investment bank before it was acquired by Wells Fargo Securities. He also served as vice president at First Global Securities Inc. Bagdasarian has a BA in business economics from UCLA.
YEARS ON THE LA500: 3
Blankstein, Leon — American Business Bank
THE LATEST: Blankstein was one of the founders of American Business Bank. His commercial business bank has grown in recent years, adding an office in Corona in 2018 and an expanded loan production office in Woodland Hills last year. It also relocated to new offices on Hope Street downtown last year amid a brand update.
BACKGROUND: After Mellon Bank's 1997 purchase of 1st Business Bank, Blankstein and four other senior banking officers left to form American Business Bank, raising more than $14 million to capitalize their new venture. Blankstein began his banking career as a management trainee in the commercial loan department at Bank of America, where he was quickly promoted to loan officer. He stayed there for two years before accepting a position as a corporate banking officer at 1st Business Bank, where he was eventually promoted to vice president/group manager in the corporate downtown office.
YEARS ON THE LA500: 1
Brager, David — CVB Financial Corp. and Citizens Business Bank
THE LATEST: After 17 years at Citizens Business Bank, Brager was named as the bank's chief executive in March. He was concurrently appointed to the boards of directors of Citizens Business Bank and the bank's parent company, CVB Financial Corp.
BACKGROUND: Brager is a 33-year banking veteran whose background spans management, commercial lending, business planning, sales and operations. Prior to his promotion to CEO, Brager served as executive vice president of Citizens Business Bank's sales division. He joined CBB in 2003 as manager of the Fresno Business Financial Center before becoming senior vice president and regional manager of the Central Valley region. Brager earned a Bachelor of Science in business administration from California State University Fresno. He also graduated from Pacific Coast Banking School, which is affiliated with the University of Washington's Graduate School of Business.
YEARS ON THE LA500: 1
Burke, Kevin — Trinity Capital
THE LATEST: Burke's boutique investment bank was sold to Rhode Island-based Citizens Financial Group Inc. earlier this year. Trinity Capital, which is based in Brentwood and focuses on middle-market restaurant businesses, will become a part of Citizens' financial advisory subsidiary, Citizens Capital Markets Inc. Trinity Capital has worked on M&A, financial restructurings and financing transactions valued at more than $20 billion.
BACKGROUND: Founded 20 years ago by Burke, a restaurant industry expert, Trinity Capital built a client roster that has included Yum Brands Inc. and its subsidiaries, including Taco Bell Corp., Ready Pac Foods Inc. and Eddy Packing Co. Inc. Prior to that Burke was an investment banker in New York at firms such as Dillon Read & Co. Inc., L.F. Rothschild & Co. Inc. and Prudential Securities. Burke is an economist who holds degrees from Old Dominion University and the College of William and Mary. He is also a frequent speaker on the restaurant industry, franchising and the economy.
YEARS ON THE LA500: 3
Cheng, Dunson K. — Cathay General Bancorp
THE LATEST: What a year for Cheng's bank, which reported its highest-ever net income of $279 million for 2019 as well as a record $3.48 earnings per share. This came despite ongoing U.S.-China trade tensions dragging on core segments of the Chinese American bank's business.
BACKGROUND: Cheng relinquished his chief executive post in 2016 but remains Cathay Bank's executive chairman. He joined the bank in 1982 as a director, became president in 1985 and CEO in 2003. Cathay Bank, which had $18 billion in assets at the end of 2019, opened in 1962 as the first Chinese American bank in Southern California. Under Cheng, Cathay grew significantly, building branches in California and beyond as well as establishing representative offices and a branch in Asia. Cheng also oversaw the successful completion of nine mergers and acquisitions. Before joining Cathay Bank, Cheng worked in engineering at Xerox Corp.
YEARS ON THE LA500: 5
Coffey, Kelly — City National Bank
THE LATEST: During Coffey's first year at the helm, City National experienced rapid growth across its business. According to the bank, total assets grew 20% to more than $61 billion, deposits climbed 21% to $49 billion, and loans increased 19% to just under $43 billion between Jan. 31, 2019 and Jan. 31, 2020. Coffey also joined the board of local social-media mainstay Snap Inc. last May.
BACKGROUND: Coffey is one of the few female chief executives leading large companies in Los Angeles. She has more than two decades of diverse financial services experience. Before City National, Coffey served as chief executive of J.P. Morgan's U.S. Private Bank. She also worked at the firm's investment bank, where she held a variety of leadership positions. Coffey began her career in mergers and acquisitions and spent six years working in Buenos Aires, Argentina.
YEARS ON THE LA500: 2
De Givenchy, Olivier — Chief Executive, West Region
THE LATEST: De Givenchy was appointed in January to lead JPMorgan Chase's market leadership team for the West Coast, overseeing the firm's strategic decision-making and civic engagement across California, Arizona, Colorado and Nevada. He also guides the bank's efforts to assist the Academy Museum of Motion Pictures, which is scheduled to open in December.
BACKGROUND: Prior to his current role, de Givenchy was chief executive of JPMorgan Private Bank in the United Kingdom and sat on the board of JPMorgan International Bank Ltd. He is a member of the international committee of San Patrignano, an Italian charitable organization. De Givenchy is also an ambassador of the Blue Marine Foundation and a founding member of the Blue Marine Yacht Club, an ocean-conservation organization. He has a BA in political science from Manhattanville College in New York.
YEARS ON THE LA500: 3
DiNapoli, Jason — 1st Century Bank
THE LATEST: Under DiNapoli's leadership, 1st Century Bank grew its assets by 30% last year to approximately $1.5 billion. Since 2017, the bank has opened branches in the San Fernando Valley and Downtown. DiNapoli has more than three decades of experience in the financial industry.
BACKGROUND: DiNapoli joined 1st Century in 2003, before the bank opened for business in 2004. He was named president in 2007 and chief executive in 2008. DiNapoli began his career at Union Bank. He has a BA in history from UC Berkeley and has served on a number of nonprofit and academic boards, including as a UC Berkeley Foundation trustee from 2014 to 2016.
YEARS ON THE LA500: 2
Dokmanovich, Mike — Comerica Bank
THE LATEST: Dokmanovich's bank played an active role in the Small Business Administration's Paycheck Protection Program. During the program's first round, the bank received more than 12,000 applications. It also directed $4 million to Covid-19 relief efforts through both nonprofits serving vulnerable populations and community-development banks working to help small businesses weather the crisis.
BACKGROUND: Dokmanovich heads up strategies for growth and financial initiatives for Comerica's nine middle-market offices in Los Angeles, Orange, San Bernardino and San Diego counties, serving the needs of businesses with revenues ranging from $20 million to $500 million. Dokmanovich began his career with Comerica in 1990 and has held various leadership positions in the greater L.A. market. An Ohio native, he holds a bachelor's degree in finance and an MBA from Ohio State University. Dokmanovich sits on the board of Pasadena-based organization Ability First.
YEARS ON THE LA500: 3
Dunford, Gene — Umpqua Bank
THE LATEST: As an active lender in the Paycheck Protection Program, Umpqua reported on an April earnings call that it processed more than 6,700 PPP small-business loan applications worth more than $1.4 billion in a matter of weeks. That stands in sharp contrast to the average $140 million worth of Small Business Association loans that Umpqua processes in a normal year, according to the bank.
BACKGROUND: Dunford, a multi-decade veteran of Los Angeles' commercial banking sector, joined Umpqua in 2016 to open a corporate banking division. The bank is based in Portland, Ore., but has made the Southern California market a priority. Dunford's team here specializes in middle-market and upper-middle-market commercial and industrial companies. He received his undergraduate degree in business marketing from Utah State University and an MBA from the University of Redlands.
YEARS ON THE LA500: 3
Flynn, Steve — BBVA Compass
THE LATEST: Since he was appointed BBVA's Los Angeles city president in 2018, Flynn has significantly grown the bank's presence and its portfolio. He is active in local volunteerism and serves on the board of Town Hall Los Angeles, a program that provides prominent speakers at breakfasts, lunches and other events to expose area teenagers to a range of ideas and topics.
BACKGROUND: Before he was hired by BBVA in 2017, Flynn spent his 30-plus-year career working for outfits such as Union Bank, U.S. Bank, Credit Suisse First Boston and Bank of Montreal. He has also worked in corporate finance for Walt Disney Co. and Enron International. A licensed securities broker, Flynn received a finance and economics degree from Rice University.
YEARS ON THE LA500: 3
Freedman, Jim — Intrepid Investment Bankers
THE LATEST: Intrepid served as financial adviser to alternative student transportation company ALC Schools in its sale to Palladium Equity Partners in March. That same month, Intrepid also served as exclusive financial adviser to marketing company Barrington Media Group in its investment from Focal Point Capital. Intrepid continues to operate as a standalone subsidiary under MUFG Union Bank after being acquired early last year.
BACKGROUND: Freedman is founding principal of Intrepid Investment Bankers, a specialty investment bank that provides mergers and acquisitions, capital raising and strategic advisory services. He has more than 35 years of investment banking and corporate finance experience and has served as the principal financial adviser in hundreds of capital raisings and M&A deals valued from $20 million to more than $1 billion. In 1982, Freedman founded Barrington Associates, which Wells Fargo acquired in 2006. Prior to Barrington, Freedman was vice president at Foothill Group Inc., where he oversaw corporate development and commercial lending in California. Freedman serves on various boards including the UCLA Jonsson Comprehensive Cancer Center, the Yosemite Conservancy, Cedars-Sinai Medical Center and the Concern Foundation for Cancer Research.
YEARS ON THE LA500: 5
Goldsmith, Russell — City National Bank
THE LATEST: Despite stepping down as City National's chief executive last year, Goldsmith has remained active as chairman. He co-led the bank's $2 million donation drive to support communities affected by the coronavirus pandemic and spearheaded City National's partnership with L.A. Unified to promote financial literacy among high school students and their families. Goldsmith also interviewed former Federal Reserve Chairman Ben Bernanke at City National's annual Economic and Investment Forum in January.
BACKGROUND: Goldsmith served as chief executive and chairman of City National from 1995 to early 2019. From 2008 to 2011, he was a member of the Federal Reserve Board's 12-member Federal Advisory Council. Goldsmith previously served as chairman and chief executive of Republic Pictures Corp., chief operating officer of Lorimar Inc. and vice chairman of the San Diego Padres. A graduate of Harvard College and Harvard Law School, Goldsmith began his professional career as an entertainment attorney in Los Angeles.
YEARS ON THE LA500: 5
Graziano, Bob — JPMorgan Private Bank
THE LATEST: Over the last year, Graziano led the firm's private bank practice beyond Century City, overseeing office expansions in Westlake Village and La Jolla. He also helped launch the L.A. Business Council Leadership Panel's Compete4LA, an initiative focused on helping underserved businesses tap into opportunities from major sports, entertainment and cultural events working with the city and the county. As a member of the LA84 Foundation, Graziano launched the Play Equity Fund, which is focused on ensuring that inner-city children have equal access to the transformational power of sport and structured play.
BACKGROUND: Graziano came to JPMorgan in 2013 from Northern Trust, where he worked as a managing director. Before that, he spent 18 years with the Los Angeles Dodgers, including a six-year run as the club's president and chief operating officer. Graziano currently serves on the board of the Los Angeles Sports and Entertainment Commission and helped lead L.A.'s successful bid for the 2022 Super Bowl. He serves as an advisory board member of the USC Sports Business Institute.
YEARS ON THE LA500: 5
Greif, Lloyd — Greif & Co.
THE LATEST: Last year, Greif sold Los Angeles-based Good Food Holdings, owner of Bristol Farms and Lazy Acres, to South Korean-owned hypermarket retailer Emart. Grief's firm also structured and completed the sale of probiotic vitamin and personal-products maker Probulin to CBD health and wellness company Hemp Fusion. Even after the onset of the coronavirus lockdown, the firm has stayed busy with deals around businesses such as a durable medical equipment company specializing in ventilators as well as companies in the packaging, branded consumer products, ecommerce, building products and industrial distribution spaces.
BACKGROUND: Greif founded investment bank Greif & Co. in 1992 after a successful decade-long turn as vice chairman of Sutro & Co. Inc. — the oldest investment banking firm in the West at the time. Before joining Sutro, Greif was a management consultant with Touche Ross & Co. In 1997, Greif endowed the Lloyd Greif Center for Entrepreneurial Studies at USC's Marshall School of Business. He currently sits on the school's board of leaders.
YEARS ON THE LA500: 5
Haney, Jim — Opus Bank
THE LATEST: In 2019, Haney successfully completed the expansion of Opus Bank's commercial banking division. He also became chairman of the Foundation for Los Angeles Community Colleges and joined the board of HOPE — a nonprofit that partners with regional centers to offer a variety of housing programs.
BACKGROUND: Opus Bank is a California-chartered commercial bank with $8 billion in total assets, $5.9 billion in gross loans and $6.5 billion in total deposits at the end of 2019. Haney joined the institution from City National Bank, where, as senior vice president and regional manager of the Los Angeles metro region, he oversaw offices with $1.5 billion in loans outstanding, $2.4 billion in loan commitments and $2.4 billion in core deposits. Before City National, Haney served as senior vice president, Los Angeles market director for Citibank Commercial Banking. Haney previously worked in the securities industry after earning his BS from the University of Utah.
YEARS IN THE LA500: 2
Kim, Joanne — CBB Bancorp Inc.
THE LATEST: Under Kim's leadership, CBB Bank created the Specialty Deposit Group in an effort to actively increase deposits. The bank also ramped up efforts to drive brand awareness and customer engagement through sponsorship of the LPGA's 2019 L.A. Open.
BACKGROUND: Kim helmed Wilshire State Bank and its holding company before coming to CBB in 2011. Previously, she was an executive vice president and chief lending officer at Wilshire Bancorp. She also served as senior vice president and branch manager at Hanmi Bank. A native of Seoul, Kim's parents fled to South Korea from North Korea during the Korean War. She has a bachelor's degree in English literature and language from Korea University in Seoul and sits on the board of Ability First, a Pasadena-based nonprofit.
YEARS ON THE LA500: 2
Kim, Kevin S. — Hope Bancorp Inc.
THE LATEST: Kim heads Hope Bancorp Inc., parent of Bank of Hope, which was formed in 2016 in the merger of Wilshire Bancorp and BBCN Bancorp, where Kim had been chief executive. His employment agreement with the bank runs through March 2022.
BACKGROUND: Kim began his involvement on the boards of Korean American banks in 2008 when he joined the board of Center Financial Corp. He helped Center raise capital and led its merger with Nara Bancorp in 2011, which created BBCN. Kim was a lawyer and an accountant before he joined BBCN as chief executive in 2013, leading the company's efforts for strategic planning, mergers and acquisitions, business line and revenue diversification, and capital management strategy. Kim serves on the board of the United Way of Greater Los Angeles.
YEARS ON LA500: 5
Lagomarsino, Simone — Luther Burbank Corp.
THE LATEST: Lagomarsino was appointed president and chief executive officer of Luther Burbank Corp. and Luther Burbank Savings last year. In addition to a successful first year at the storied community business bank, she joined the board of directors at Hannon Armstrong, an NYSE-traded company dedicated to investing in climate-change solutions. Early this year, Lagomarsino was also invited to join the Federal Reserve Bank of San Francisco's Community Depository Institution Advisory Committee as one of 12 council members serving in the region
BACKGROUND: In addition to her president and chief executive roles, Lagomarsino leads Luther Burbank's executive committee and is a member of the company's board of directors. Previously, Lagomarsino served as president and chief executive of the Western Bankers Association and as a director of Pacific Premier Bancorp; from 2011 to 2017 she served as CEO of Heritage Oaks Bank and as president and chief executive of Heritage Oaks Bancorp.
YEARS ON THE LA500: 1
Larsen, Brad — Bank of America Private Bank
THE LATEST: Larsen's team manages a multibillion-dollar portfolio serving the needs of Los Angeles' ultra-high-net-wealth families. During his tenure, Larsen has doubled the number of advisers serving clients and plans to hire an additional 20 by 2021. He also intends to expand the Private Bank's presence in the South Bay.
BACKGROUND: Larsen leads a team that provides integrated strategy and execution in a number of disciplines, including investment management, wealth structuring, trust- and estate-planning services, philanthropy, and lending through Bank of America. Larsen began his career at Bank of America in 2001 as a client manager. He joined U.S. Trust in 2008 as a regional executive. He also serves as a board member at United Way of Greater Los Angeles, where he helps families find housing and other services. He also champions the United Way Annual Campaign with Bank of America associates.
YEARS ON THE LA500: 4
Lee, Bonita "Bonnie" — Hanmi Financial Corp.
THE LATEST: Since taking over as chief executive of Hanmi Bank in May 2019, Lee has focused on strengthening the company's infrastructure by increasing operational efficiency and IT investment while maintaining healthy growth of the bank's core business. Since the Covid-19 pandemic began, Lee has ensured that the bank is communicating with the community to provide timely information on SBA disaster loan programs as well as assistance to eligible borrowers through the Paycheck Protection Program.
BACKGROUND: Since Lee joined Hanmi in 2013, its total assets have grown to more than $5.5 billion as of year-end 2019. Hanmi has 35 full-service branches and nine loan production offices across several states, including California, New York, Washington, Colorado, Texas and Illinois. The bank specializes in commercial real estate, health care, equipment leasing and trade finance lending to small- and middle-market companies and focuses on Korean American customers.
YEARS ON THE LA500: 2
Macdonald, David — Woodforest National Bank
THE LATEST: Macdonald's commercial banking team underwrote $400 million in loan commitments last year, bringing the team's total to more than $1.5 billion since he joined Woodforest in 2016.
BACKGROUND: The downtown-based team provides lending, cash management and other commercial banking services to middle-market companies and large corporations with annual revenues of more than $50 million. Born in the United Kingdom, Macdonald started his career at HSBC before joining Bank of Scotland, a division of Lloyds Banking Group, where he specialized in financing management buyouts and leveraged acquisitions. He led Lloyds' $15 billion U.S. corporate banking portfolio before rejoining HSBC Bank USA in Southern California. Macdonald is a Southern California board member for the Hong Kong Association and a board member of the Los Angeles Economic Development Corp. He attended Loughborough University in Britain.
YEARS ON LA500: 3
Medina, Rudy — U.S. Bank
THE LATEST: Medina's bank took a hit from the coronavirus pandemic in the first quarter when net income dropped 31% to $1.2 billion year over year despite a modest boost in revenue. The bank also boosted its provisions for credit losses to nearly $1 billion in light of the virus-driven downturn while providing a 20% temporary wage increase to more than 30,000 of its employees in critical roles.
BACKGROUND: Medina has more than 35 years of experience in banking and financial services in California. He joined U.S. Bank, the fifth-largest commercial bank in the United States, from Bank of America, where he was chief operating officer for its business banking division. Medina serves as a board member for the Pacific Coast Banking School, the California Bankers Association, the Los Angeles Chamber of Commerce and the Central City Association of Los Angeles. He is chairman emeritus of the Fresno Hispanic Chamber of Commerce.
YEARS ON THE LA500: 3
Menai, Noor — CTBC Bank Corp. (USA)
THE LATEST: Menai is the U.S. head for one of Taiwan's largest banks. In a March interview with the Business Journal, the executive said his firm has found new opportunities as a result of the U.S.-China trade war. With deep local knowledge in markets across the Pacific Rim, CTBC is helping clients redesign their supply chains to adapt to new geopolitical realities, according to Menai.
BACKGROUND: In just eight years, Menai has more than doubled CTBC Bank USA's assets, from $1.49 billion in 2012 to $3.74 billion this year. He is a regular commentator in national business media and at high-profile conferences, bringing to bear both his community banking knowledge and his perspective as a former senior executive at institutions such as Citi Group, Bank of America, JP Morgan Chase and Charles Schwab Bank. Menai serves on the boards of Los Angeles Children's Hospital, the Los Angeles Business Council and Brandeis University International Business School.
YEARS ON THE LA500: 2
Moelis, Ken — Moelis & Co.
THE LATEST: In 2019, Moelis' firm posted $455 million in second-half revenue, its strongest six-month period since its 2007 founding. That surge followed a slower first half, and the company finished the year $746 million in annual revenue.
BACKGROUND: Moelis has more than 30 years of investment banking experience. After founding global independent investment bank Moelis & Co. in 2007, he led its public debut in 2014. The bank's deal sizes range from $100 million to $160 billion. It provides strategic advice and solutions to a diverse client base. Prior to founding Moelis & Co., Moelis worked from 2001 to 2007 at UBS, where he was president of UBS Investment Bank. Moelis serves on boards for the University of Pennsylvania and the Wharton School.
YEARS ON THE LA500: 5
Montminy, Joel — Montminy & Co.
THE LATEST: Montminy's eponymous investment bank celebrates its 10th anniversary this year having grown organically every year since its inception, according to the firm. Over the last year, Montminy & Co. has added three senior professionals with restructuring and special situations backgrounds and advised on local deals, including the sales of Worldwide Produce to Sole Source Capital, NGE Holdings to Vindex and Cardinal Pet Products to Whitebridge Pet Brands.
BACKGROUND: Montminy launched his firm in 2009 as a partnership with private equity fund CREO Capital Partners. He bought out CREO's stake in 2015, rebranding the firm to CREO | Montminy & Co. In January the firm rebranded again to simply Montminy & Co. The founder oversees his firm's client and operational matters. Montminy is also chief executive of registered broker-dealer Montminy Securities and consulting firm Montminy Group. Montminy serves on private and nonprofit boards as well as the Young Presidents' Organization.
YEARS ON THE LA500: 2
Moore, Andy — B. Riley FBR Inc.
THE LATEST: In 2018, Moore was promoted to chief executive of B. Riley FBR Inc., the investment bank subsidiary and largest revenue contributor to B. Riley Financial Inc. Under Moore's leadership, the firm has repositioned its capital markets and advisory efforts to more directly focus on middle-market companies, as evidenced by the firm's lead underwriting more than $1.8 billion of new issue equities the past two years.
BACKGROUND: Moore has been with B. Riley FBR since 2006. He became director of sales in 2011, climbing to president in 2016. He has played a critical role in structuring issuer financings, placing the related instruments into the firm's institutional client base and ensuring appropriate secondary market support. Moore holds degrees from the University of Kansas and the USC Marshall School of Business.
YEARS ON THE LA500: 2
Ng, Dominic — East West Bancorp Inc.
THE LATEST: Ng has led East West Bank's growth from a savings and loan association with $600 million in assets to a full-service bank with more than $44 billion in assets. With more than 125 locations worldwide, the publicly traded institution is one of the largest independent banks headquartered in California.
BACKGROUND: Commercial bank East West is focused on the U.S. and greater China markets. In the U.S., this includes California, Georgia, Massachusetts, Nevada, New York, Texas and Washington. In greater China, East West's presence includes full-service branches in Hong Kong, Shanghai, Shantou and Shenzhen and representative offices in Beijing, Chongqing, Guangzhou and Xiamen. Ng joined the bank in 1991. Prior to East West, Ng was president of Seyen Investment Inc. and practiced as a certified public accountant with Deloitte & Touche. Ng serves on the boards for Mattel Inc., STX Entertainment, USC and the Academy Museum of Motion Pictures.
YEARS ON THE LA500: 5
Pastore, Jocelyn — Pacific Premier Bancorp Inc.
THE LATEST: Pacific Premier Bancorp announced plans earlier this year to acquire Opus Bank, another Irvine-headquartered institution, in an all-stock transaction valued at roughly $1 billion. Pastore joined Pacific Premier during its last major acquisition in 2018, when it purchased Grandpoint Bank for $641 million. According to Pacific Premier, Pastore's team at Grandpoint was able to offer an improved client experience, with better C&I Lending options.
BACKGROUND: Prior to joining Pacific Premier, Pastore ran Grandpoint's operations in several territories, including Los Angeles and the San Fernando Valley. Since being acquired by Irvine-based Pacific Premier, Pastore and the former Grandpoint team have continued to offer banking options to business customers in Los Angeles County. Before Grandpoint, Pastore was an executive at First Commerce Bank, which Grandpoint acquired in 2010.
YEARS ON THE LA500: 2
Radia, Nishen — FocalPoint Partners
THE LATEST: Radia focuses on deals in the business services, consumer and health care sectors. Recent transactions he has worked on include the sale of Audax portfolio company Coolsys to Ares Capital, the investment by Lion Capital into Hatch Beauty and the sale of SMP Pharmacy to Galen Investors. In December, Radia closed out 2019 with the $240 million recapitalization of Easy Ice by Freeman Spogli, a middle market-focused private equity firm.
BACKGROUND: FocalPoint Partners is an independent investment bank focused on M&A and financing transactions for middle-market companies. After co-founding the firm in 2012, Radia has helped grow the business into one of the nation's largest middle-market investment banks, with more than 55 professionals in Los Angeles, Chicago, New York and Shanghai. Radia previously worked in investment banking at Merrill Lynch, Societe Generale and Baring Bros. He earned his MBA with distinction from UCLA's Anderson School of Management.
YEARS ON THE LA500: 3
Reese, Jason — Imperial Capital Group
THE LATEST: Reese's investment firm grew its team significantly in the last year. In September, it onboarded Tim Sullivan, former Jefferies head of high yield sales and trading, as head of credit. Since then, it has added more than 15 global institutional sales and trading professionals.
BACKGROUND: Imperial Capital Group is a financial services holding company that includes registered broker-dealer divisions in the United States and London. The U.S. division has offices in several cities, including Los Angeles and New York. Prior to co-founding Imperial alongside Randall Wooster, Reese was a principal with Gordon Investment Corp., a merchant banking firm in New York and Dallas, where he focused on investing in distressed real estate transactions, high-yield securities and leveraged buyouts. He also worked in the corporate finance group at Paine Webber in New York. Reese holds a bachelor's degree in engineering from Yale University, where he also serves as a member of the steering committee for the institution's capital campaign.
YEARS ON THE LA500: 3
Riley, Bryant — B. Riley Financial Inc.
THE LATEST: Riley continues to aggressively expand and diversify the operations of the firm he founded with co-chief executive Tom Kelleher. In 2019, B. Riley positioned itself to further benefit from the rise of ecommerce by acquiring a portfolio of seven prominent retail brands — Catherine Malandrino, English Laundry, Joan Vass, Kensie Girl, Limited Too, Nanette Lepore and Hurley. The firm also participated in more than 3,900 store closings and liquidated nearly $3 billion in retail inventory through its Great American Group affiliate last year.
BACKGROUND: Riley has significantly expanded the operations of B. Riley Financial by building, investing in and purchasing assets that complement its core businesses. These consist of B. Riley FBR (its investment banking subsidiary) and Great American Group (a leading provider of retail liquidation, appraisal and valuation services). In 2018, B. Riley acquired bankruptcy and litigation consulting and advisory firm GlassRatner and completed the purchase of magicJack VocalTec, Ltd. under its B. Riley Principal Investments subsidiary.
YEARS ON THE LA500: 5
Seibly, Greg — Union Bank
THE LATEST: Seibly stepped into his role with Union Bank in March, just as Covid-19 was upending the United States. He was able to quickly navigate the bank's response to the outbreak, including a $3 million philanthropic effort to help local communities and small businesses. Seibly also introduced supplemental crisis relief pay for all branch staff of up to $1,000 and uninterrupted pay for reduced working hours as well as additional time off for personal illness or family care.
BACKGROUND: Before Union Bank, Seibly was chief executive of the Federal Home Loan Bank of San Francisco. He has more than 30 years of experience in the financial industry. In his new role, Seibly oversees commercial banking, real estate industries, consumer banking (including online direct bank PurePoint Financial), Intrepid Investment Bankers and wealth markets businesses, as well as the bank's corporate social-responsibility programs. Seibly plans to strategically position Union Bank to compete with large regional and global banks that have a footprint on the West Coast, according to the bank.
YEARS ON THE LA500: 1
Shaheen, David — J.P. Morgan Corporate Client Banking
THE LATEST: Shaheen was recently appointed co-chair of JPMorgan Chase's Market Leadership Team in Los Angeles. His mandate is to help support the firm's employees, customers, clients and communities in the market. He leads JPMorgan's Corporate Client Banking business in the West and oversees the entertainment industry for Commercial Banking. Shaheen's team has completed transactions with Lions Gate, MGM, Activision, Legendary Entertainment and Tyler Perry Studios.
BACKGROUND: Shaheen has led JPMorgan's entertainment industry corporate client banking business since 2009. During his 25-plus-year tenure at the firm, Shaheen has worked across its corporate and investment banking platforms, specializing in highly structured financings as well as advisory assignments for intellectual property, content production and distribution companies. Shaheen holds an MBA from UCLA and a BA in economics from Boston College.
YEARS ON THE LA500: 3
Solk, Steve — CIT
THE LATEST: Solk leads CIT's consumer banking division, which includes the direct bank and branch banking businesses, mortgage lending, small-business loans, and community lending and investment efforts. Headquartered in Pasadena, the bank provides a range of online banking services as well as a variety of savings options. CIT's retail branch bank business includes OneWest Bank, with branches across Southern California, and the new CIT Bank branches, formerly Mutual of Omaha Bank branches, with various locations across the country.
BACKGROUND: Solk began his tenure at CIT in 2015 as president of the business capital operation before assuming responsibility for the consumer banking division. Prior to joining CIT, Solk was an executive vice president of commercial finance at RBS Citizens Bank. Before that, Solk served in several executive roles in the financial sector, including more than 20 years at Citibank, where he managed multiple lending and leasing specialty businesses. He began his career at Bank of America underwriting and managing corporate relationships.
YEARS ON THE LA500: 1
Stullich, Duane — FocalPoint Partners
THE LATEST: The past year was an active one for FocalPoint. The investment bank opened an office in Shanghai and added five senior bankers to its operations in Los Angeles, Chicago and New York last year. In December, Stullich initiated and closed a capital raise transaction for CitiXsys, a global application integration software developer, with Goldman Sachs Specialty Lending.
BACKGROUND: Stullich was pursuing an MBA at UCLA when he co-founded FocalPoint with Nishen Radia in 2002. Since then, the West Los Angeles-based investment bank has advised on more than $11 billion in transactions. The firm focuses on middle-market companies with revenue in the $50 million to $500 million range. Before FocalPoint, Stullich worked in corporate finance at Houlihan Lokey. He is a chairman emeritus of the International Association of Investment Bankers. Stullich received an MBA from UCLA's Anderson School of Business.
YEARS ON THE LA500: 3
Sweeney II, Stender — Wells Fargo & Co.
THE LATEST: Sweeney's team, which provides credit, treasury management, deposit and other products and services to L.A.-area businesses, grew to 350 bankers last year. It serves the Los Angeles Coastal, Los Angeles Metro and Los Angeles Valley markets as well as Ventura and Santa Barbara counties.
BACKGROUND: Sweeney's team focuses on emerging-to-middle-market companies as well as mid-corporate businesses. It services companies in a wide range of sectors, including food, beverage and agribusiness; investor real estate; government and technology; defense and aerospace; and entertainment finance. The executive joined Wells Fargo from Wachovia Bank, where he was a director of the Western banking group. He is on the boards of the Friends of Expo Center and the California Art Club. He holds a BA from Northwestern University and an MBA from the UCLA Anderson School of Management.
YEARS ON THE LA500: 3
Vidergauz, Mark — Sage Group
THE LATEST: Last year, Vidergauz's Sage Group served as the exclusive financial adviser on several high-profile consumer brands deals. Among these was the acquisition of La Jolla-based jewelry and lifestyle accessories company Pura Vida by luxury handbag and luggage company Vera Bradley, Inc.
BACKGROUND: Vidergauz works with public and private companies on M&A and other corporate finance transactions across different branded consumer and retail industries. Before founding Sage Group in 2000, he served as managing director at ING Barings and headed the firm's West Coast investment banking activities. He also practiced law at O'Melveny & Myers. Vidergauz received bachelor's and master's degrees from the University of the Witwatersrand in Johannesburg, South Africa, and an LLM degree from the London School of Economics. He serves on the boards of Sage and Monster Beverage Corp., where he is the lead independent director.
YEARS ON THE LA500: 3
Wagner, Matthew — PacWest Bancorp
THE LATEST: Although still head of Beverly Hills-based PacWest, Wagner relocated to Colorado in late 2018 as part of the bank's attempt to expand in the Rocky Mountain region. He was one of several PacWest executives to make the move as the bank seeks to grow its operation in Colorado both organically and through mergers and acquisitions.
BACKGROUND: Wagner's company had roughly $26 billion in assets last year. The bank has 74 full-service branches throughout California as well as one branch in Durham, N.C. It provides lending and comprehensive deposit and treasury management services to small- and medium-sized businesses. Before joining Pacific Western in 2000, Wagner held similar leadership roles at Western Bancorp from 1996 to 1999. Previously, he was executive vice president for U.S. Bancorp in Minneapolis. Wagner is a member of PacWest Bancorp.'s Asset and Liability Management, Risk, and Executive committees. He also serves on Pacific Western Bank's board.
YEARS ON THE LA500: 4
Walker, Daniel K. — Farmers & Merchants Bank
THE LATEST: Walker represents the fifth generation in his family to run Farmers & Merchants, and last year he oversaw record profits. The bank reported annual income of $56 million, or $71.18 per share, at year-end 2019 and assets of $3.7 billion.
BACKGROUND: Farmers & Merchants Bank was founded by Walker's great-grandfather, C.J. Walker, in 1907. Daniel Walker held nearly every position at the bank before being named chairman in 2003 and chief executive in 2012. He serves as an advisory director of the YMCA of Greater Long Beach and as an emeritus director of the Memorial Medical Center Foundation of Long Beach. He was previously chairman of the President's Advisory Council of Concordia University and has served as chairman of the Long Beach Police Foundation.
YEARS ON THE LA500: 3
Ward, Wayne — California Bank & Trust
THE LATEST: Ward helped expand the California Bank & Trust footprint into Ventura County via the cities of Oxnard and Santa Clarita. He has also increased the bank's community and civil engagement through initiatives such as sponsoring the UCLA Anderson School of Business' quarterly economic forecasts and partnering with the Pacific Asian Consortium in Employment to serve as a new location for its Volunteer Income Tax Assistance Program for underserved communities.
BACKGROUND: Ward manages business banking for California Bank & Trust throughout West Los Angeles, the South Bay, and the San Fernando and Santa Clarita Valleys. He has more than 30 years of leadership experience in driving revenue growth and profitability in both sales and commercial banking organizations. Ward has successfully led strategic planning and implementation, as well as organizational transformation, for commercial and mortgage bank start-ups and retail branch networks for commercial banks.
YEARS ON THE LA500: 1
Wolff, Jared — Banc of California
THE LATEST: In just over a year as Banc of California's chief executive, Wolff has driven a number of strategic initiatives, including changes to the executive team and moves to increase the bank's presence in downtown Los Angeles and on the Westside. Alongside a push to expand reach in the real estate, health care, education and nonprofit, media and entertainment, and core commercial banking verticals, Wolff is focused on transforming Banc of California into one of the state's leading relationship-focused business banks.
BACKGROUND: Banc of California is a commercial bank with approximately $7.6 billion in assets and 31 branches across Southern California. Wolff, a veteran financial-services executive, spent most of his career at PacWest Bancorp and Pacific Western Bank, where he served for more than 12 years in a number of senior executive roles. Prior to joining Banc of California, Wolff was a senior executive at City National Bank, serving on the bank's Executive Committee.
YEARS ON THE LA500: 1
Wooster, Randall — Imperial Capital
THE LATEST: Wooster's investment and financial-services firm — which he runs with Co-Chief Executive Jason Reese — grew its team in the last year. Additions included the September hiring of Tim Sullivan as head of credit. Sullivan previously was head of high-yield sales and trading at Jefferies. Imperial Capital also brought on more than 15 global institutional sales and trading professionals.
BACKGROUND: Founded by Wooster in 1997, Imperial Capital is a full-service investment bank offering capital market and advisory services, institutional sales, and trading and research services to companies and institutional investors. Wooster previously was a managing director at Imperial's predecessor, where he managed the sales and trading group. He also served as head trader for institutional investment adviser Canyon Partners Inc. Wooster got his start as a trader and analyst for R.D. Smith & Co. and was with the tax department of Arthur Andersen & Co. He holds a bachelor's degree in accounting and economics from New York University and an MBA from Duke University.
YEARS ON THE LA500: 3
See the full LA500 list and features in the 2020 LA500 Special Edition.
For reprint and licensing requests for this article, CLICK HERE.