Diversity & Inclusion - CEO & Leadership Panel: Lizette Espinosa-Veneziano
Custom Content by the Los Angeles Business Journal
Wednesday, March 11, 2020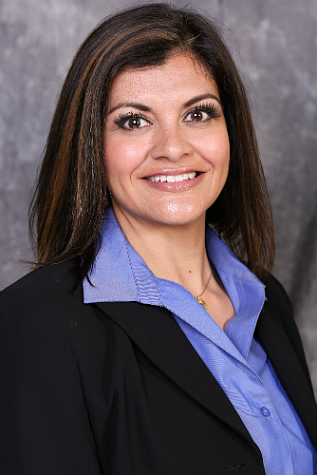 Lizette Espinosa-Veneziano
President & Co-Founder
infanttech
Lizette Espinosa-Veneziano, President and Co-Founder of infanttech; creator of the zooby–a baby monitor for cars and smarttemp-a technology tracker of a baby's temperature all day and night. Ms. Espinosa-Veneziano's focus is to drive the vision, team, and strategic roadmap for infanttech. A Visionary Entrepreneur with a mission and drive to create innovative technology solutions to impact and protect babies and young children. She has always been led to look beyond the norm and think how she could make a difference by creating global impact. As a rare commodity in the US and a Woman in STEM, she is a leader in an industry that only has 25% of women engaged.
Ms. Espinosa-Veneziano is a Wife, Mother and Business Woman that will stop at nothing to bring safety, health, and healing to our children's livelihood- where parents, grandparents and guardians' have peace of mind. She and her husband Giuseppe felt so excited and proud about their children and saw potential obstacles that other parents might also be encountering with their newborns. In particular, transportation challenges that they felt compelled to do something about it.
Before this entrepreneurial venture, she had her law office, protecting the innocent is in her DNA. She graduated from Loyola Law School Los Angeles, and USC. She believes in self-development as part of her educational process, and has taken Mastery in Transformational Training not only for herself but in what she creates. She was a 2018 Cohort member of Dr. Yasmin Davidd's Leadership Institute, focusing on Leadership and Entrepreneurship, and became and advisor in 2019. She just completed a Management Development Course for Entrepreneurs at UCLA. She recently won the Latinas of Influence in the US, and was featured in a women's global magazine this winter. She is passionate about supporting other women business owners. She is very proud of being an immigrant that came from Mexico when she was five years old. She credits much of her success to her parents that influenced her to always keep striving. Her proudest achievement is creating her beautiful family with her husband Giuseppe and her two young children.
For reprint and licensing requests for this article, CLICK HERE.