Diversity & Inclusion - CEO & Leadership Panel: Michael Ormonde
Custom Content by the Los Angeles Business Journal
Friday, March 6, 2020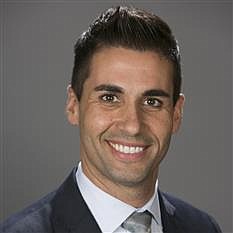 Michael Ormonde
Region Bank President, Los Angeles
Wells Fargo Bank
Michael Ormonde was named Wells Fargo Los Angeles Region Bank President in November 2017. Ormonde oversees over 1,200 Wells Fargo team members at approximately 86 branches across the cities of Los Angeles, Beverly Hills, Santa Monica and South Bay territories.
A 21-year financial services veteran, Ormonde has spent his career-serving customers in San Francisco, Greater Philadelphia, Delaware, and Washington D.C. regions. He has held several leadership positions including district manager and area president. Prior to being named Los Angeles Region Bank President, he served as Region Bank President for the Washington D.C. region.
An active member in his community, Ormonde currently serves on the board of directors of the Los Angeles LGBT Center and is a member of the corporate and executive and CEO search committees.
Most recently, he was recognized in Los Angeles Business Journal's "40 in their 40's."
Ormonde holds a Bachelors of Arts in Political Science and History from Notre Dame de Namur University. He is a student at the Graduate School of Banking at the Wharton School at the University of Pennsylvania.
Ormonde enjoys hiking, gardening and running. He resides in Los Angeles with his partner.
For reprint and licensing requests for this article, CLICK HERE.