Diversity & Inclusion - CEO & Leadership Panel: Mercy Steenwyk
Custom Content by the Los Angeles Business Journal
Friday, March 6, 2020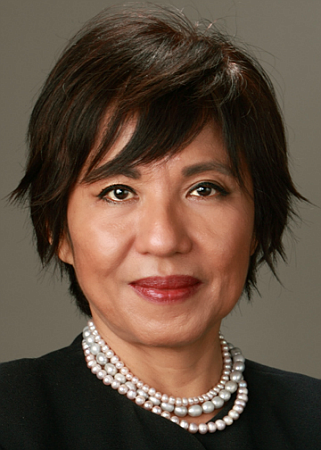 Mercy Steenwyk
President and CEO
ForensisGroup
Through a deep sense of purpose, clarity of mission and the power of a company culture based on core values, Mercy Tolentino Steenwyk, Founder and CEO of ForensisGroup, has led the nationwide expert consulting firm for nearly 30 years.
ForensisGroup brings the best minds in the country to those who need to find out what really happened when things go wrong. ForensisGroup brings the science in the legal system to uncover the truth, prevent damages and positively change human experience in the world. Social justice through our service is the company's social purpose and responsibility.
Mercy approaches her professional and personal life with a dedication to learning and staying inspired while helping others do the same, creating your own future and contributing to the greater good while making business a solution to the challenges of society today.
By promoting a collaborative, safe and growth mindset environment, ForensisGroup has evolved into a world-class premier company. Mercy has built the organization based on the strategy of excellence through human connection and adaptability to the demands of the times. Purpose, integrity, empowering others and a diverse workplace are at the foundation of ForensisGroup that the team creates and enjoys.
Mercy is also committed to giving back with her involvement in several non-profit organizations, as well as in promoting the importance of education globally. ForensisGroup Give Back Program sends 30 students to school and provides meals and vitamins to undernourished children two times a week in the rural part of the Philippines. In partnership with the American Red Cross, Mercy utilized her company's resources to raise close to $30,000 for the victims of Typhoon Haiyan in the Philippines by matching various donations made to the program. Mercy is a Board of Director – Red Cross, San Gabriel Valley and a Community Board Member for Youth Business Alliance (YBA) that focuses on empowering students to build essential business skills.
Mercy has also shared her story and creating her own future through several speaking engagements including Southern California Edison's Women in Business Summit (Keynote Speaker 2018), the Asian American Professional Association's 2017 Graduation Gala (Keynote Speaker) and was honored as a "Women Business Pioneer" at the 2018 Asian Business Association Women's Business Pioneer Symposium. Mercy was one of the top Five Finalists in Women Making a Difference in Los Angeles.
Founded in 1991 with ten engineers, ForensisGroup now has of over 3,000 consultants and experts specializing in business, engineering, environmental-related areas and other technical and scientific disciplines. The firm has served over 20,000 clients in over 30,000 cases across the nation. Among others, ForensisGroup has been recognized as one of the Top 100 Women-Owned Businesses, Top Minority-Owned Businesses in Los Angeles for the past several years. In 2019, the firm was recognized as one of the top 100 fastest growing businesses in Los Angeles.
For reprint and licensing requests for this article, CLICK HERE.